Updates in the Field of Endometriosis: Imaging
Sep 1, 2017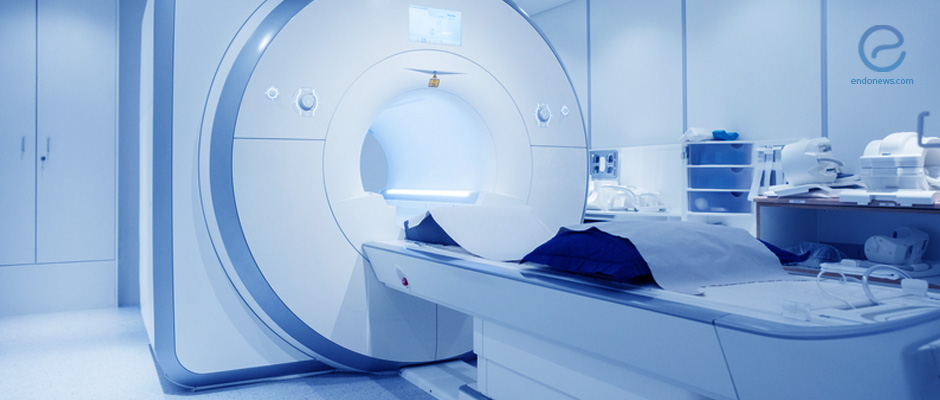 There are a variety of imaging techniques that can be used to visualize endometriosis.
Key Points
Highlights:
This chapter focuses on the various imaging technologies that can be used in the diagnosis and ongoing evaluation of endometriosis.
Importance:
Understanding various imaging technologies and their capacities allows for better diagnosis, overall care, and treatment of endometriosis.
What's done here?
The authors gathered and consolidated information pertaining to imaging and endometriosis. They interspersed this knowledge with relevant research.
Key points:
Endometriosis can be characterized by a range of physical manifestations from the tiny foci of peritoneal implants to adhesive disease in the pelvic and extrapelvic regions.
If the disease is in the pelvis, it can manifest as endometriomas, peritoneal endometriosis with or without adhesions, and deep pelvic endometriosis (DPE).
Superficial peritoneal endometriosis can be characterized by various sizes and appearances, which can include red vesicular lesions, black powder burn lesions, and white fibrotic lesions. DPE, identified by implants deeper than 5 mm, can be found in the uterine torus, uterosacral ligaments, posterior cul de sac, vagina, gastrointestinal tract, and urinary tract. Indubitably, the variability in the manifestation of this disease makes it difficult to image individuals with the illness. Since endometriosis can present itself in many different ways, it becomes difficult to image and determine the manifestation of the disease.
It is important to note that the gold standard of diagnosis is laparoscopy and histological verification.
Ultrasound (US):

The recommended first line approach for diagnosis is transvaginal ultrasound (TVUS). The advantages of this technique include: availability, acceptance, closeness to the structures being examined, and absence of radiation.
It is recommended that a vaginal probe be used to determine mobility of the pelvic organs.
In the presence of an adrenal mass, the entirety of the mass must be examined.
US are especially useful at detecting endometriomas, which appear as homogeneous hypoechoic unilocular/multilocular cystic mass that diffuse low-level internal echoes of the fluid and have posterior acoustic enhancement. The presence of additional features is telling of the type and malignancy of endometrioma present. The authors also suggest color flow mapping using power/color Doppler examination for the examining or endometriomas.
A health care provider can avoid misclassifying cancers as endometriomas by noting whether the patient is postmenopausal and by examining whether the mass exhibits a "ground glass" pattern. Misclassifications also tend to occur in pregnant individuals where endometriomas are thought to be an ovarian malignancy.
3D US are especially useful for the analysis of ovarian cysts if there is a fluid window. They look at the levels of tissue grayness in endometriomas compared to cysts, as endometriomas tend to have higher levels of tissue grayness.
It is difficult to use US techniques to detect superficial peritoneal endometriosis.
Adhesions can be diagnosed by the presence of sliding organ sign and kissing ovaries.
US is essential for the diagnosis of DPE; however, patients with DPE should not be imaged using trans-abdominal US. Research has shown that rectosigmoid and rectovaginal DPE can be diagnosed using rectal water contrast TVUS. When using modified techniques, one should refer to the patient's clinical and TVUS. 3D US with fluid is also a good technique to use for DPE, with the exception of rectosigmoid DPE.
US has various limitations including restricted scope of view for TVUS; masses blocking the field of vision; discomfort associated with modified techniques; and decreased availability of 3D US.

Magnetic Resonance Imaging (MRI):

This is a second line approach for imaging for individuals with endometriosis. This technique can overcome the limitations of US and has a large field of view, so it can examine multiple regions at the same time without using ionizing radiation or iodinated contrast agents. MRI can also get superior lesion characterization if there is blood within the implant.
T1 and T2 weighted images identify water and fat/hemorrhage differently, which leads to 3 patterns of intensity.
Gadolinium is only used when there is malignant change or ureteral involvement.
As far as the imaging endometriomas are concerned, MRIs are used if US are not able to complete the task at hand. On an MRI, endometriomas look like cystic masses with relatively homogeneous hyperintensity on images that are T1-weighted and have variable hypointensity on images that are T2-weighted, due to T2 shading.
In the case that an MRI reveals solids, clots, and thick septa accompanied by fluid-fluid levels, contrast-enhanced sequences should be ordered to examine if there are any malignant changes.
MRI can be used to diagnose subperitoneal disease.
MRIs can be used to diagnose adhesions as they are often seen as low-signal intensity stranding on both T1 and T2 weighted images.
DPE can be accurately diagnosed by MRI postoperatively and is a cost efficient method of imaging.
Many medical contraindications, such as obesity and claustrophobia, limit the use of MRI. MRI can also be time consuming, expensive, and is often only found in one department.

Computed Tomography (CT)

CT has low specificity of findings and poor contrast resolution so it is not a recommended technique of imaging for endometriosis. The only exceptions are when the anterior abdominal wall/diaphragm is involved with extrapelvic endometriosis or when there are complications with the disease.
This summary is a part of the future of endometriosis research, whic summarises the progress made in this field. The developments have been delineated in a 2017 issue of Clinical Obstetrics and Gynecology. For updates specific to a given topic namely surgery, epigenetics, fertility and fertility preservation, one can consult the issue above of Clinical Obstetrics and Gynecology or please look at the summaries for each topic, found in Endonews.
Lay Summary
Hoyos, Johnson, and Puscheck wrote a chapter titled "Endometriosis and Imaging" that discusses the imagining technologies that can be used to diagnosis and examine individuals with the disease. This chapter evaluates three types of imagining, namely Ultrasound (US), Magnetic Resonance Imaging (MRI), and Computed Tomography (CT). It also examines how useful the aforementioned are at visualizing various types of endometriomas, peritoneal endometriosis and adhesions.
The first line imaging technique for an individual with endometriosis is US, more specifically transvaginal ultrasound (TVUS). The second line imaging technique is MRI, which is used when US is met with limitations. CT is only used to image in certain situations and is not typically used for overall diagnosis. Indubitably, a firm understanding of imaging technologies and their use will allow health care providers to best diagnose and evaluate the disease.
It is important to note that the full chapter on imaging and endometriosis can be found in a 2017 issue of Clinical Obstetrics and Gynecology. For updates specific to another given topic namely genetics, epigenetics, fertility and fertility preservation, one can consult the aforementioned issue of Clinical Obstetrics and Gynecology or look at the summaries found on Endonews. Endonews also provides an all-encompassing summary.
---
---
Imaging
MRI
Ultrasound
CT
Endometriomas
Peritoneal Endometriosis
Adhesions
DISCLAIMER
EndoNews highlights the latest peer-reviewed scientific research and medical literature that focuses on endometriosis. We are unbiased in our summaries of recently-published endometriosis research. EndoNews does not provide medical advice or opinions on the best form of treatment. We highly stress the importance of not using EndoNews as a substitute for seeking an experienced physician.
<< Previous Article

Next Article >>