Updates in the Field of Endometriosis: Fertility Preservation
Sep 1, 2017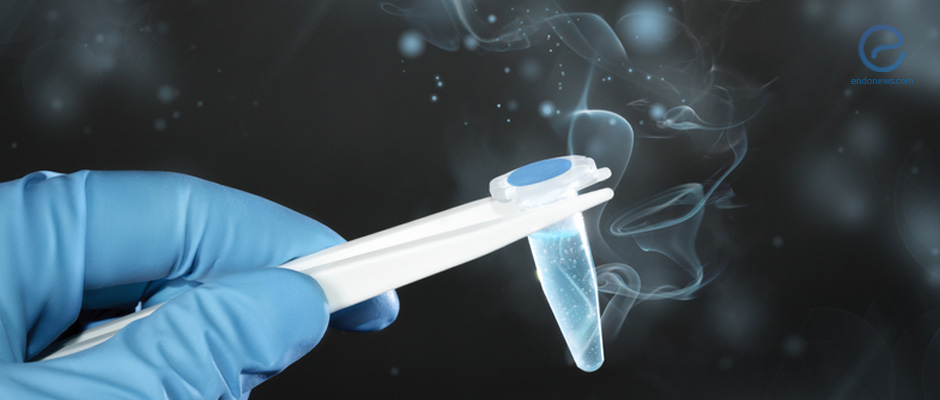 Women with endometriosis face the prospect of decreasing fertility as they age; however, there are options available that can be used to preserve fertility and circumvent the issue at hand.
Key Points
Highlights:
Barnett, Banks and Decherney discuss how endometriosis can lead to decreased fertility. They go on to offer suggestions in terms of surgical techniques and methods of fertility preservation in order to combat infertility caused by endometriosis.
Importance:
Individuals with endometriosis often face the prospect of infertility, which can prevent them from leading their ideal lives. Understanding methods to maximize fertility will allow women suffering from this disease the chance to start a family if they so desire.
What's done here?
The authors gathered and consolidated information pertaining to the relationship between endometriosis and fertility preservation. They interspersed this knowledge with relevant research.
Key points:
Surgical treatment of endometriosis adversely affects ovarian reserves. In the absence of surgery, ovarian reserves can also deplete in women with endometriosis.
Fertility preservation was first used for women who needed gonadotoxic treatments.
Endometriomas adversely affects fertility due to a decrease in the number of ovarian primordial follicles and a physical change to the ovarian cortex. The aforementioned follicles are also found within the cyst wall in younger women and the nearby cyst releases toxins that damage the follicles. Oxidative stress also negatively impacts fertility. Additionally, women with endometriomas ovulate less.
Individuals with endometriomas who plan to undergo ART typically have their endometriomas surgically treated. Some believe that this practice is essential, whereas others argue that there is no good clinical proof that the practice is necessary.
The authors suggest that individuals with symptomatic endometriosis undergo excisional surgeries because of its low rate of recurrence.
Highest rates of healthy ovarian tissue loss occur when an individual undergoes cystectomy for bilateral endometriomas, electrosurgical coagulation and local inflammatory responses.
Lysis of periovarian adhesions and ovarian vascular bed disruption also negatively impact fertility.
Surgical resection is said to ultimately result in lower anti-mullerian hormone levels.
Decreased visibility in women with endometriomas makes it difficult for health care providers to determine fertility markers.
While the success rate for births in women with endometriosis are comparable to the rates for women without the disease, women with the illness receive a much higher dosage of gonadotropins, but to little avail as they retrieve less oocytes and their lower antral follicle counts are less. Options to circumvent this problem can include conceiving at an earlier age and medical management.
In terms of fertility preservation, it is recommended that women with endometriosis consider cryopreservation of embryos, oocytes, and ovarian tissue. Oocyte preservation is recommended for women younger than 36 and ovarian tissue cryopreservation and re-implantation is largely used in women with cancer.
The authors of this paper make note of the lack of research conducted in this field of fertility preservation.
This summary is a part of the future of endometriosis research, whic summarises the progress made in this field. The developments have been delineated in a 2017 issue of Clinical Obstetrics and Gynecology. For updates specific to a given topic namely surgery, genetics, epigenetics, and fertility, one can consult the issue above of Clinical Obstetrics and Gynecology or please look at the summaries for each topic, found in Endonews.
Lay Summary
"Endometriosis and Fertility" is a chapter dedicated to examining the role of endometriosis and endometriomas in decreasing fertility. In other words, the authors of this chapter discuss the relationship between endometriomas, surgeries, and infertility. Barnett, Banks and Decherney also deliberate the various outcomes, good and bad, of various endometriosis related procedures as they pertain to infertility.
Next the authors discuss the options available to an individual with endometriosis who wishes to conceive. Their suggestions range from conceiving at earlier age to cryopreservation of embryos, oocytes, and ovarian tissue.
At the very end of the chapter, the authors state that there is a lack of data in the field of fertility preservation. Further research can help minimalize this issue and answer the questions about infertility and endometriosis that have previously gone unanswered.
It is important to note that the full chapter on fertility preservation and endometriosis can be found in a 2017 issue of Clinical Obstetrics and Gynecology. For updates specific to another given topic namely surgery, genetics, epigenetics, imaging, and fertility, one can consult the aforementioned issue of Clinical Obstetrics and Gynecology or look at the summaries found on Endonews. Endonews also provides an all-encompassing summary.
---
---
Fertility Preservation
ART
Surgery
Endometrioma
Infertility
Cryopreservation
DISCLAIMER
EndoNews highlights the latest peer-reviewed scientific research and medical literature that focuses on endometriosis. We are unbiased in our summaries of recently-published endometriosis research. EndoNews does not provide medical advice or opinions on the best form of treatment. We highly stress the importance of not using EndoNews as a substitute for seeking an experienced physician.
<< Previous Article

Next Article >>