Oxidative Stress and Endometriosis
By:
Murat Osman
- Aug 7, 2018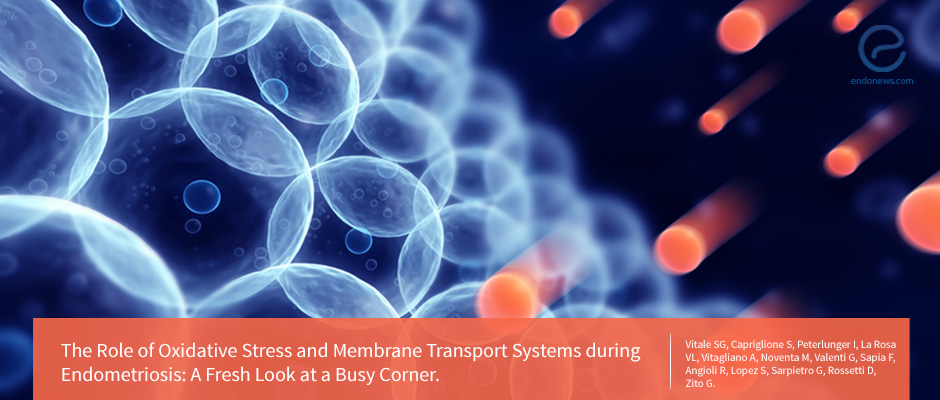 How oxidative stress aids in the development of endometriosis
Key Points
Highlights:
Pro-inflammatory environment causes oxidative stresses, one of the factors seen to be associated with endometriosis.
Key Results:
ROS alters endothelial cell permeability and adhesion molecule expression, triggering an inflammatory process causing macrophage activation and further ROS production.
Activated macrophages can aggravate oxidative stress conditions through the production of lipid peroxides.
Aberrant DNA methylation and histone modification have been associated with an increased risk of endometriosis.
DNA damage has been associated with endometriosis progression into endometriosis-associated cancers such as endometroid and clear cell ovarian cancer.
What's done here?
This review article evaluates the role of oxidative stress in the development and progression of endometriosis.
Lay Summary
Endometriosis is a disease characterized by ectopic endometrial tissue outside the endometrium and is associated with a background of a chronic inflammation. Recent studies have aimed to elucidate the inflammatory mediators involved in endometriotic lesions by studying immune cell interactions, reactive oxygen species (ROS), and free radicals within the related areas.
This review paper by Vitale et al. titled, "The Role of Oxidative Stress and Membrane Transport Systems during Endometriosis: A Fresh Look at a Busy Corner" and published in the journal Oxidative Medicine and Cellular Longevity aims to summarize the current understanding of the inflammatory process involved in endometriosis.
Several pro-inflammatory mediators such as prostaglandins, metalloproteinases, cytokines, chemokines, ROS, and free radicals have been associated with the development and progression of endometriosis. Retrograde menstruation, whereby menstrual products travel within the pelvic cavity, seem to be associated with highly prooxidant factors such as heme and iron (mainly from blood). Macrophages that take up the heme and iron release ROS into the environment. Additionally, there is evidence that the peritoneal fluid (PF) of women with endometriosis is characterized by high lipoprotein levels, particularly low-density lipoproteins (LDL) that generate oxidized lipid components in this macrophage-rich inflammatory environment. Furthermore, women with endometriosis have been found to have lower levels of antioxidants such as Vitamin A, Vitamin C, Vitamin E, and selenium in their follicular fluid. Immune system dysfunction may also play a role in the pathogenesis of ectopic endometrial tissue survival after implantation. This failure in cellular and humoral immune response may be due to the decreased natural killer (NK) cell dysfunction, thereby allowing ectopic endometrial cells to survive and divide.
Taken together, the changes seen in the environment of these endometriotic lesions may lead to cellular aberrations that could lead to associated cancers such as endometroid and clear cell ovarian cancer. Of considerable importance are the loss of heterozygosity of tumor suppressor genes such as p53, PIK3CA, and ARID1A, and mutations in DNA repair-coding regions.
As we learn more about the pathogenesis of endometriosis, further studies are needed to work out the inflammatory cascade involved in endometriosis for the development of appropriate therapies.
---
---
dna
repair
endometriosis
free radicals
oxidative stress
peritoneal fluid
NK cells
p53
PIK3CA
ARID1A
vitamin A
vitamin C
vitamin E
DISCLAIMER
EndoNews highlights the latest peer-reviewed scientific research and medical literature that focuses on endometriosis. We are unbiased in our summaries of recently-published endometriosis research. EndoNews does not provide medical advice or opinions on the best form of treatment. We highly stress the importance of not using EndoNews as a substitute for seeking an experienced physician.