A guide on the Assessment of Pelvic Endometriosis Imaging
By:
Murat Osman
- Apr 16, 2019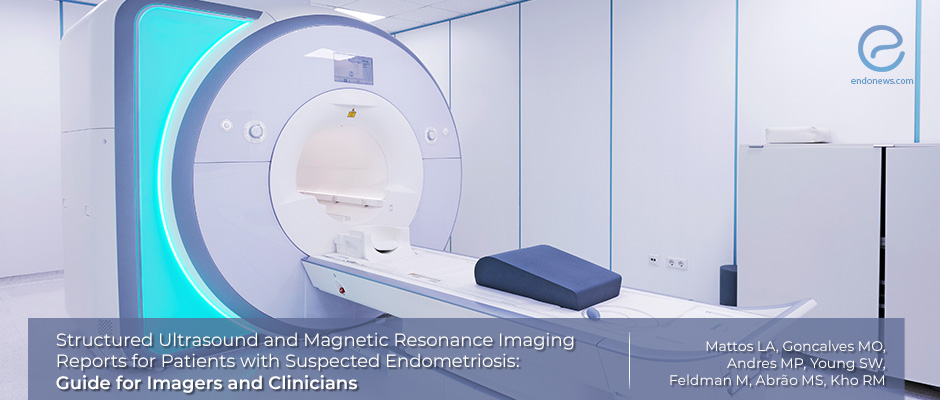 Reporting US and MRI Findings for the Assessment of Endometriosis
Key Points
Highlights:
What's done here?
Key results:
Limitations:
Lay Summary
Endometriosis is a disease whereby ectopic endometrial-like tissue invades and survives outside of the endometrial cavity. While biopsy-proven confirmation of endometriosis during laparoscopy has been considered the gold standard for diagnosis, non-invasive imaging modalities are increasingly being utilized for preoperative planning.
A multicenter group of clinicians, surgeons, and radiologists from Sao Paulo, Brazil, the Mayo Clinic, Arizona, and the Cleveland Clinic, Ohio, published an article in The Journal of Minimally Invasive Gynecology in order to highlight the radiologic characteristics, advantages/disadvantages, and development of non-invasive imaging for endometriosis.
Ultrasound (US) and Magnetic resonance imaging (MRI) are imaging modalities that are useful in the diagnosis of endometriotic lesions. Recently, studies have shown that MRI and US are clinically useful in the diagnosis of Deep-Infiltrating Endometriosis (DIE) and endometriomas.
The US is especially useful in the assessment of pelvic organ adhesions through dynamic and interactive manipulation during the study. According to this article, the US is also better than MRI in identifying small intestinal lesions, especially those which are close to the sigmoid and ileocecal region due to image distortion from peristalsis.
For each compartment of the pelvis (anterior, middle, posterior) the authors have outlined specific and formatted information that should be provided in the imaging report. For example, evaluation of the middle compartment, which includes the uterus, ovaries, and fallopian tubes should check for the presence of endometrial gland thickening, adenomyosis, mobility of the ovaries (if also performing the US), adhesions, and size of the tubes. All of these characteristics should be added to the radiology report for optimal treatment planning.
"To minimize delay in diagnosis and provide appropriate treatment, the use of imaging modalities that accurately map disease involvement is critical. Complete pelvic imaging accompanied by a structured and informative report not only requires that the radiologist and sonographer understand the disease and the latest clinical and surgical strategies but also necessitates a close communication and interaction between clinicians and surgeons to optimize patient outcomes" concluded the experts.
---
---
endometriosis
imaging
MRI
US
DISCLAIMER
EndoNews highlights the latest peer-reviewed scientific research and medical literature that focuses on endometriosis. We are unbiased in our summaries of recently-published endometriosis research. EndoNews does not provide medical advice or opinions on the best form of treatment. We highly stress the importance of not using EndoNews as a substitute for seeking an experienced physician.
<< Previous Article

Next Article >>