The Benefits of Primary Surgery
By:
Kasthuri Nair
- Jun 30, 2017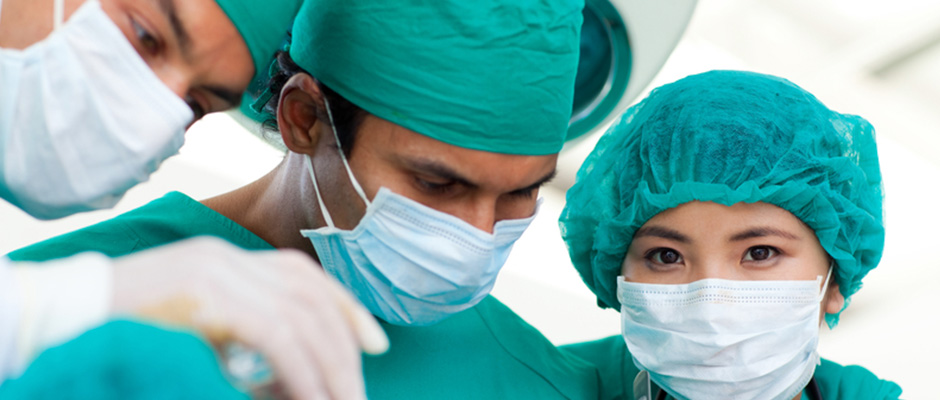 Primary surgery can help decrease pain and improve the quality of life for those with endometriosis.
Key Points
Highlights:
This study concentrates on the impact of primary surgery on women with endometriosis. More specifically, the paper looks at the effects of surgery on the patients' quality of life (QoL).
Conservative surgical excision of endometriosis by either laparoscopy or laparotomy was equally effective in reducing endometrial-related pain and improving the QoL in this study up to 6 months follow-up. Adjuvant hormone therapy may improve the QoL, but the authors were not able to show a statistically significant effect of hormones on QoL in this study.
Importance:
The primary goal in the management of endometriosis is to improve the quality of life (QoL), relieve the symptoms, prevent the disease becoming worse and manage the compromised fertility.
The study explores whether surgical treatment and adjuvant hormonal therapy can be used to alleviate pain and improve the QoL for individuals suffering from endometriosis.
What's done here?
280 patients were recruited for the study. Of the 280, 54 were undergoing laparotomy, and 224 were undergoing laparoscopic intervention.
The Visual Analogue Score (VAS) was assessed for each patient right before surgery. VAS is an indicator of pain for conditions like dysmenorrhea, dyspareunia, and pain not related to menstruation.
QoL data were collected before surgery using a questionnaire, which includes a self-rated assessment and an assessment of physical function.
The researchers also recorded disease progression and any additional procedures. None of the patients were given any hormonal treatments before surgery.
About 61% of operated patients were given hormonal therapy post-operatively based on the advanced disease and severe pain (most GnRH analog, some oral contraceptives).
The post-surgery assessment includes a pain evaluation and the same questionnaire from before.
The data retrieved from this study underwent statistical analysis.
Key results:
The VAS pain scores post-surgery were improved compared to pre-surgery for both dysmenorrhea and dyspareunia pain.
The self-rate assessment aspect of the questionnaire improved post-intervention.
Anxieties and activities got worse after surgery.
There was no obvious link between disease progression, pain, intervention method and post-intervention hormonal therapy use.
Surgical treatment and hormonal treatment post-therapy improved QoL, but this was not statistically significant. The researchers believe that additional research is necessary.
Overall, primary surgery improves the QoL for those who suffer from endometriosis.
Limitations of the study:
The study consists solely of ethnic groups from one region of the world.
No control group without surgical intervention.
Lay Summary
Ahmad, Hussin, and Ahmad recently conducted a cohort study, and they published the results within an article titled "An evaluation of the quality of life in women with endometriosis who underwent primary surgery: a 6-month follow-up in Sabah Women & Children Hospital, Sabah, Malaysia" in the Journal of Obstetrics and Gynaecology. The purpose of this publication was to analyze whether the quality of life (QoL) improves for an individual with endometriosis after primary surgery.
The study involved taking a patient's Visual Analogue Score (VAS), an indicator of endometriosis-related pain, before and after surgery. Additionally, the patients were given a questionnaire before and after surgery that assessed the patient's QoL. 280 patients underwent surgery (54 laparotomies and 224 laparoscopies). Most patients had stage II endometriosis with ovarian endometriomas.
VAS results show that patients typically felt less dysmenorrhea and dyspareunia pain post-surgery. After surgery, patients also had higher self-rate assessment scores; however, anxiety and activities worsened post-intervention. The results also showed no relationship between disease progression, pain, intervention method, and postoperative hormone therapy use. Overall, it was concluded that primary surgery does improve QoL. Additionally, the authors argue that primary surgery in conjunction with postoperative hormonal treatment might be a promising avenue for further endometriosis research.
---
---
Primary Surgery
VAS
dysmenorrhea
dyspareunia
laparoscopic
laparotomy
quality of life
hormone therapy
hormonal-or-surgical
DISCLAIMER
EndoNews highlights the latest peer-reviewed scientific research and medical literature that focuses on endometriosis. We are unbiased in our summaries of recently-published endometriosis research. EndoNews does not provide medical advice or opinions on the best form of treatment. We highly stress the importance of not using EndoNews as a substitute for seeking an experienced physician.
<< Previous Article

Next Article >>