Stress affects endometriosis negatively
By:
Demet Candaş Green
- Dec 4, 2017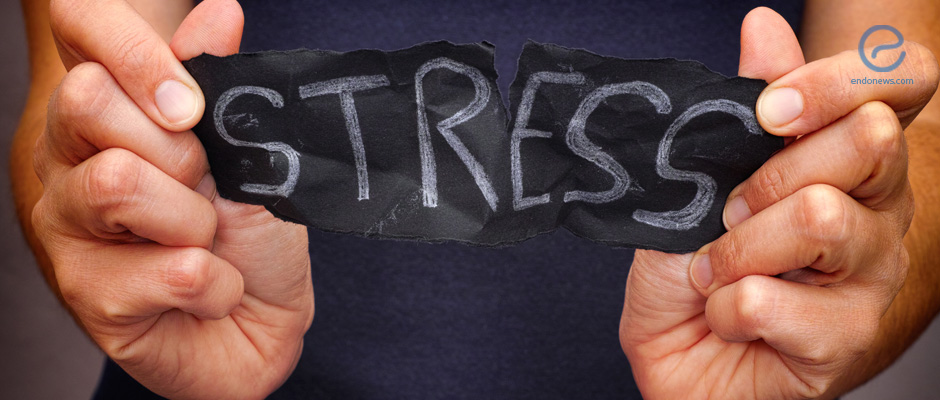 In a rat model of endometriosis, stress was shown to increase the severity of endometriosis, potentially by affecting the immune and nervous systems.
Key Points
Highlights:
Stress promotes the development of endometriosis in a rat model and increases inflammation in the peritoneum and nerve fiber growth in the uterus.
Importance:
Understanding the role of stress in endometriosis disease progression will enable the use of complementary therapies such as stress management techniques in the management of endometriosis symptoms such as pain and inflammation.
What's done here?
This study examined whether stress during the development of endometriosis affects the growth of endometriotic implants in a rat model.
Endometriosis was surgically induced in female rats, which were subjected to a 10-day swim stress protocol two weeks after surgery. They were then examined for the presence and size of endometriotic implants, and the damage to uterus and colon.
Key results:
Stress increased the size of endometriotic lesions.
The expression of nerve growth factor (NGF) and its receptors were increased in the uterus of animals subjected to stress.
Limitations of the study:
Only one type of stressor, swim test, was used in this study, which is not translatable to humans who are subjected to many kinds of stress.
They measured stress by counting the fecal pellets, which is an indirect measure of anxiety in animals and not comparable to humans.
For expression studies, only protein levels were analyzed due to the limited amount of tissue extracted from the endometriotic lesions, missing the opportunity to investigate transcriptional regulation of NGF and its receptors.
Lay Summary
Stress contributes to many chronic health problems – endometriosis is one of them.
Given that women with endometriosis are under more stress and pain, often with the added stress of infertility, it is important to understand the relationship between stress and the development of endometriosis, which could lead to the identification of therapeutic strategies that alleviate stress in endometriosis patients and slow the progress of their disease.It was previously shown that stress promoted the growth of endometriotic lesions, and luckily, stress management techniques prevented the growth of these lesions and stopped the inflammation in an animal model of endometriosis.
This present study investigates the role of stress in the development of endometriosis, particularly in immune and nervous systems, in a rat model. Endometriosis was surgically induced in rats, which were then subjected to a 10-day swim stress protocol to examine the progress of endometriotic lesions, inflammation in the peritoneum, and nerve fiber growth in their uterus following chronic stress.
The results showed that stress significantly enhanced the size of endometriotic lesions, promoted inflammatory cell recruitment to the peritoneum, and increased the expression of nerve growth factor and its receptors in these animals.
These results point to an important role for stress in enhancing the inflammatory and pain mechanisms in endometriosis patients who are exposed to chronic stress. Although the study has some shortcomings, especially in the design of experiments (only one source of stress, swim test, and the indirect measurement of stress in animals via fecal drop count assuming it measures the bowel movements linked to anxiety in animals), and the fact that studies in rat may not be comparable to humans; this study still provides important evidence that inclusion of stress management interventions may be beneficial in alleviating painful symptoms of endometriosis in humans.
---
---
nerve growth factor
stress
inflammation
pain
DISCLAIMER
EndoNews highlights the latest peer-reviewed scientific research and medical literature that focuses on endometriosis. We are unbiased in our summaries of recently-published endometriosis research. EndoNews does not provide medical advice or opinions on the best form of treatment. We highly stress the importance of not using EndoNews as a substitute for seeking an experienced physician.
<< Previous Article

Next Article >>