Reevaluating response and failure of medical treatment of endometriosis
By:
Elisabetta Kuhn
- Jul 21, 2017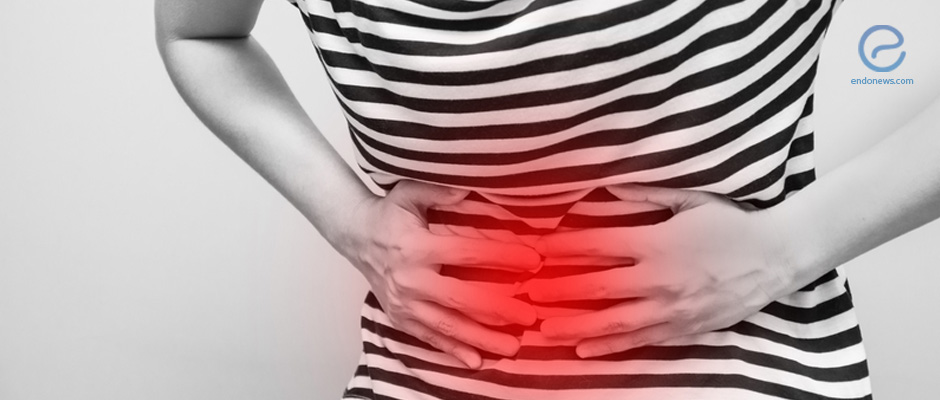 Lack of response had the highest median rate (19%) for GnRH antagonists followed by GnRH agonists (14%), progestins (14%) and danazol (11%). A minority of patients interrupted the treatment due to side effects or lack of efficacy
Key Points
Highlights:
This systematic review study aims to assess the efficacy of medical therapy to treat endometriosis-related pain.
Importance:
To provide both health care professionals and patients with adequate information for better managing patients' expectations
To lay the foundations for treatment decision-making and for improving future clinical trial design
What's done here?
Researchers interrogated Medline and Embase looking for English-language articles that reported clinical response to medical therapy for endometriosis, in order to determine the rates of:

patient response to medical therapy for endometriosis-associated pain and the response extent;
recurrence of the symptoms;
treatment discontinuation due to side effects or lack of efficacy;
patient satisfaction with treatment.
Key Results:
Only 58 out of 1247 articles met the inclusion criteria of the study, most of them were reported clinical trials. The drug classes most represented were GnRH agonists and progestins (14 articles each), whereas only 3 articles on combined oral contraceptives could be included.
These articles described a total of 125 treatment arms and assessment of endometriosis-associated pain was included in 79% of articles, using different methods.
Lack of treatment response, reported in six studies, ranged between 19% and 11%. GnRH antagonists had the highest median rate (19%) of patients with lack of response followed by GnRH agonists (14%), progestins (14%) and danazol (11%).
Overall, the variation in the proportions of patients with pain symptoms remaining at the end of treatment was wide. The widest range (6%–100%) was observed with danazol, closely followed by GnRH agonists (0%–93%). The median rate of women with any residual pain symptoms varied between 5% for women treated with mifepristone to 59% for women who received combined hormonal contraceptives. Moreover, approximately one-third of women who received progestins or GnRH analogs after surgery had persisting pain symptoms. Finally, about one-fourth of women who were treated with gestrinone.
Based on 9 studies recording recurrence of pain, approximately one-third of patients treated with danazol or GnRH agonists, and one-fourth treated with gestrinone had recurrence of pain symptoms after median follow-up periods of 12 months, 9 months and 12 months, respectively. Then, a median of 17% of women experienced the recurrence of pain symptoms after GnRH agonist or CHC therapy following surgery.
Patient-reported visual analog scale (VAS) score data of endometriosis-related pain were reported from six studies. The median VAS score for pelvic pain and dysmenorrhea decreased substantially after 12 months' treatment, but it rose again by 6 months after treatment cessation.
Consistently, only 5-16% of patients discontinued the treatment due to side effects or lack of efficacy across different hormonal therapies.Treatment satisfaction was recorded in 5 studies. A median of 61% of women was satisfied
Treatment satisfaction was recorded in 5 studies. A median of 61% of women was satisfied after treatment with CHCs or progestin.
Most of the studies did not report clinicopathological characteristics of patients, therefore, it was not possible to correlate treatment response to current endometriosis medical therapy with neither patients characteristics or type of endometriosis.
Limitations of the study:
This study takes into consideration different medical treatments for endometriosis pain but is limited by the lack and heterogeneity of previous studies.
The limited standardization of previous articles reporting the effect of medical therapies for endometriosis induced the authors to exclude the vast majority of articles and to pool the data for different treatments.
Lay Summary
Endometriosis is a chronic disease affecting more than 10% of women in the fertile age and causing "pain" symptoms, that may require medical therapy. Most medical treatments used for endometriosis exert a hormonal mechanism to curtail estrogen effects either locally or systemically.
Dr. Becker and coauthors recently published in Fertility and Sterility a systematic review study that aimed to assess the efficacy of medical treatments currently used to relieve endometriosis-associated pain.
This study reported a substantial reduction in pain symptoms during medical therapy. However, a relevant proportion of patients treated with GnRH agonists, progestins and danazol did not respond to therapy, and many patients experienced residual pain symptoms at the end of the treatment. Moreover, a minority of patients interrupted the treatment due to side effects or lack of efficacy. Notably, recurrence of pain after treatment cessation was frequent, afflicting between one-third and one-fifth of patients.
Overall, this study highlights the difficulty of assessing the efficacy of medical therapies on pain of patients with endometriosis due to the lack and limited consistency of papers on this issue and the need for further standardized studies. Eventually, novel therapeutical options that yield long-lasting pain control to endometriosis patients are warranted.
---
---
Medical Treatment of Endometriosis
Endometriosis Treatment
endo therapy
estrogen
DISCLAIMER
Endonews is designed to strictly highlight the most recently published scientific research that focuses on endometriosis. It is not designed to provide medical advice or an opinion on the best form of treatment. We highly stress the importance of not using this site as a substitute for seeking an experienced physician, which is highly recommended if you have any questions or concerns regarding your endometriosis needs. We believe in the consciousness of our reader to discriminate that research is different than "standard of care," and trust that they can keep in mind that here at Endonews, we summarize the newest peer-reviewed scientific medical literature, without bias.
<< Previous Article

Next Article >>