Bowel Involvement in Deep Infiltrating Endometriosis
By:
Özge Özkaya
- Jul 20, 2017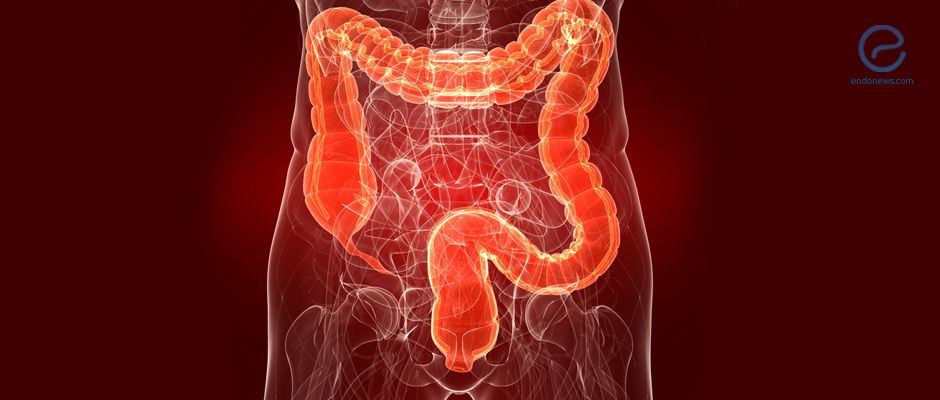 Colon cleansing can help detect more nodules of endometriosis
Key Points
Highlights:
Bowel preparation facilitates the detection of bowel involvement in deep infiltrating endometriosis.
Importance:
Performing bowel preparation can help better diagnose and therefore treat deep infiltrating endometriosis.
What's done here?
40 women awaiting surgery were evaluated using transvaginal ultrasound before and after bowel preparation.
The presence or absence of nodules in the wall of the rectum and the lower sigmoid colon compared to histological data.
Key results:
The sensitivity, specificity, and Cohen's Kappa of the transvaginal ultrasound were all higher when bowel preparation was done, compared to when it was not.
37.5% of patients with endometriosis had bowel involvement.
Limitations of the study:
The study was only conducted in one center on a small number of patients.
Lay Summary
Cleansing the colon before an ultrasound makes it easier to detect rectal nodules of deep infiltrating endometriosis, found a study published in the Journal of Minimally Invasive Gynecology.
Cleansing the colon before a surgery is called bowel preparation and is done using drugs that cause diarrhea, therefore, emptying the colon.
Researchers led by Dr. Francisco Carmona at Universitat de Barcelona in Spain wanted to assess whether bowel preparation increases the accuracy of transvaginal ultrasound, an ultrasound done by inserting the probe into the vaginal canal to diagnose deep infiltrating endometriosis.
To this aim, they analyzed 40 women awaiting surgery for endometriosis and evaluated the wall of the rectum and an area of the colon called the lower sigmoid using two transvaginal ultrasounds, one before and the other after bowel preparation. They then visualized the presence or absence of nodules in the regions analyzed and compared their findings to what has been confirmed by tissue analysis.
They found that the sensitivity of the transvaginal ultrasound was 100 percent when bowel preparation was performed and only 73 percent with no bowel preparation. Similarly, the specificity of the procedure was higher when it was preceded by a bowel preparation, with 96 percent, compared to 88 percent with no bowel preparation.
The researchers also found that 15 out of the 40 patients (37.5 percent) had bowel involvement in their endometriosis and it was clearly easier to evaluate different variables with bowel preparation than without.
"Transvaginal ultrasound with bowel preparation has a higher accuracy than Transvaginal ultrasound without bowel preparation," the researchers wrote. They concluded that bowel preparation allows and facilitates the detection of more rectal nodules of deep infiltrating endometriosis.
---
---
Deep infiltrating endometriosis
bowel endometriosis
bowel preparation
transvaginal ultrasound
DISCLAIMER
EndoNews highlights the latest peer-reviewed scientific research and medical literature that focuses on endometriosis. We are unbiased in our summaries of recently-published endometriosis research. EndoNews does not provide medical advice or opinions on the best form of treatment. We highly stress the importance of not using EndoNews as a substitute for seeking an experienced physician.
<< Previous Article

Next Article >>