Is there a new hope for the prevention of endometriotic invasions?
By:
Selma Oransay
- Aug 16, 2018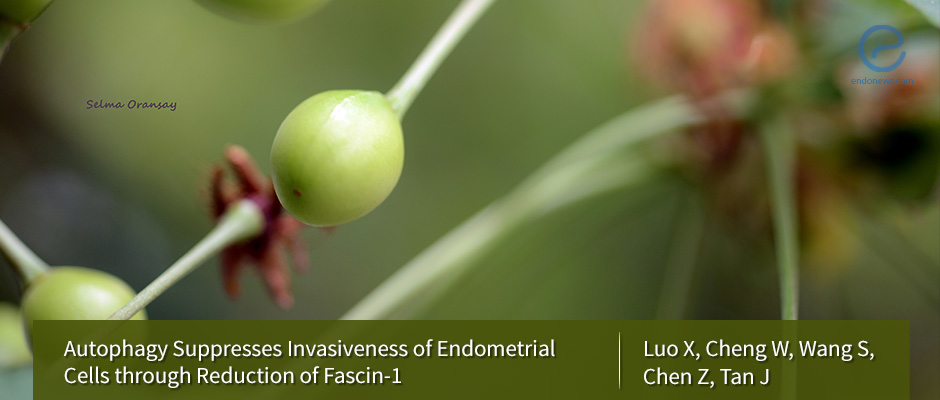 Autophagy activator Rapamycin to reduce endometriotic lesions
Key Points
Highlights:
Importance:
What's done here:
Key Results:
Lay Summary
This research which recently published in Biomed Research International is performed by Xiaomei et al. from Obst/Gyn, Pathology and Genetic departments of three hospitals in Changsha, CHINA. The authors planned a prospective and controlled biochemical study to specify the role of autophagy in endometriosis. Although the role of autophagy is well-known in the development of various disorders, its mechanism in different diseases is not the same, and its role in endometriosis has not been elucidated yet.
To investigate the effect of autophagy on endometrial cell growth, proliferation, and invasiveness, multiple in-vitro experiments were made on purchased endometriotic cell line CRL-7566. They first try to suppress the autophagy by adding inhibitors or RNA interference fragment to target the ATG5 gene, and found out that these two agents significantly promote cell proliferation and colonization of endometrial cells indicating the deterioration effect on autophagy.
On contrary, to activate the autophagic effect of endometrial cells, they added Rapamycin to endometrial cell lines and used immunofluorescence technics. The results showed Rapamycin is significantly effective on activation of autophagic property on the endometrial cell lines mentioned above.
When researchers examined the apoptosis-related proteins in ovarian endometriosis tissues, they found significantly higher apoptosis-related protein levels compared to the control samples from the patients without endometriosis.
Authors concluded that their study corroborates the function of autophagy in the proliferation and invasiveness of endometriotic cells. These results may provoke new ideas and theories for prevention and treatment of endometriosis.
---
---
autophagy
rapamycin
cellular growth
endometriosis.
DISCLAIMER
EndoNews highlights the latest peer-reviewed scientific research and medical literature that focuses on endometriosis. We are unbiased in our summaries of recently-published endometriosis research. EndoNews does not provide medical advice or opinions on the best form of treatment. We highly stress the importance of not using EndoNews as a substitute for seeking an experienced physician.