Immune Response in Endometriosis and Regulatory T cells
By:
Yu Yu
- Jun 21, 2017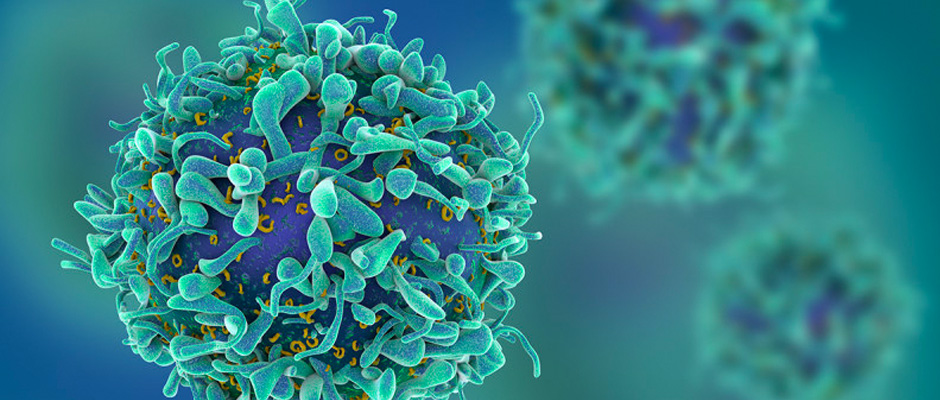 Understanding Immune Response in Endometriosis by examining regulatory T cells - A systematic review
Key Points
Highlight:
Endometriosis is associated with higher regulatory T cells in the peritoneum, peritoneal fluid, and endometriotic lesions.
Importance:
The specialized anti-inflammatory populations of T lymphocytes, called regulatory T (Treg) cells are potent suppressors of inflammatory immune responses. Treg cells are essential in preventing destructive immunity in all tissues and were detected in a diversity of inflammatory pathologies such as allergies, autoimmune diseases, and cancer.
Regulatory T cells also seem to participate in the development of endometriosis by suppressing the immune response and favoring the establishment of endometriosis.
What's done here:
This systematic review article has reviewed previous scientific literature that examined regulatory T cells in endometriosis.
The authors discussed 12 studies that were published in between 2009 and 2016.
Data:
There is a trend of higher regulatory T cells in the peritoneum, peritoneal fluid and endometriotic lesions in patients with endometriosis.
This association is less clear in eutopic endometrium and peripheral blood of endometriosis patients, where some studies showed an increase, while others a reduction of regulatory T cells concentration.
Limitations:
Techniques and markers to evaluate regulatory T cells can substantially affect results obtained.
While regulatory T cells levels are increased, little is known about the association with clinical symptoms of endometriosis or endometriosis pain.
Lay Summary
The adaptive immune system is crucial for many diseases. Lymphocytes, including T cells, are particularly important in the adaptive immune system. Previous research suggested that defective immune response could play a role in endometriosis. The hypothesis proposes that the immune system may fail to scavenge endometrial cells at ectopic sites, thus triggering inflammation and fibrosis.
Thia systematic review article by de Barros IBL et al. in Journal of Reproductive Immunology summarized the results from twelve studies on regulatory T cells (Treg) in women with endometriosis, and in animal models. Treg cells are a subpopulation of lymphocytes that are immunosuppressive cells. For molecular characterization, authors defined as proper Treg cells for those which express CD4, CD25, and FOXP3. Depending on the experimental design and the year of publications, studies did not use similar markers to identify Treg cells. From the qualified studies, authors pulled and compared the levels of Treg cells in the eutopic endometrium, endometriotic lesions, peritoneum, peritoneal fluid and peripheral blood. The consensus analyses demonstrate an increased trend of Treg cells in the peritoneum peritoneal fluid and endometriotic lesions; however, the data for eutopic endometrium and peripheral blood are less clear. In animal models, Treg cells levels were high in lymph nodes and spleen in mice with induced ovarian endometriosis. Additionally, endometriosis induction in baboons reduced peripheral blood Treg cells and increased FOXP3 expressing cells in endometriotic lesions. Hence, these data suggests a relationship between endometriosis and changes in levels of Treg cells.
Despite these correlative data, the clinical significance is not clear. For example, how do Treg cells actually affect clinical symptoms, such as infertility, pelvic and/or urinary pain Since Treg cells population may also vary in different phases of the menstrual cycle, data interpretation can be difficult. On top of this, molecular markers and techniques used to assess Treg cells will also affect data collected. In fact, a recent article featured in Endonews titled "T-cell Dysfunction May Worsen Endometriosis" described a study on Treg cells suggesting the lower percentage of activated Treg cells in the eutopic endometrium and endometriosis tissue samples than endometria of women without endometriosis.
In summary, this review suggests a relationship between the presence of Treg cells in endometriosis, highlighting possible immune role. Since inconsistencies between studies can relate to cell surface markers used in experiments, more future research will help to understand how Treg cells contribute to endometriosis.
---
---
T-Cells
Endometriosis
regulatory T cells
Immune Response
CD4
CD25
FOXP3
cytokines
DISCLAIMER
EndoNews highlights the latest peer-reviewed scientific research and medical literature that focuses on endometriosis. We are unbiased in our summaries of recently-published endometriosis research. EndoNews does not provide medical advice or opinions on the best form of treatment. We highly stress the importance of not using EndoNews as a substitute for seeking an experienced physician.
<< Previous Article

Next Article >>