Hemorrhagic Ascites, Belly-Blood: The cause may be endometriosis!
By:
Timur Seckin
- Dec 11, 2019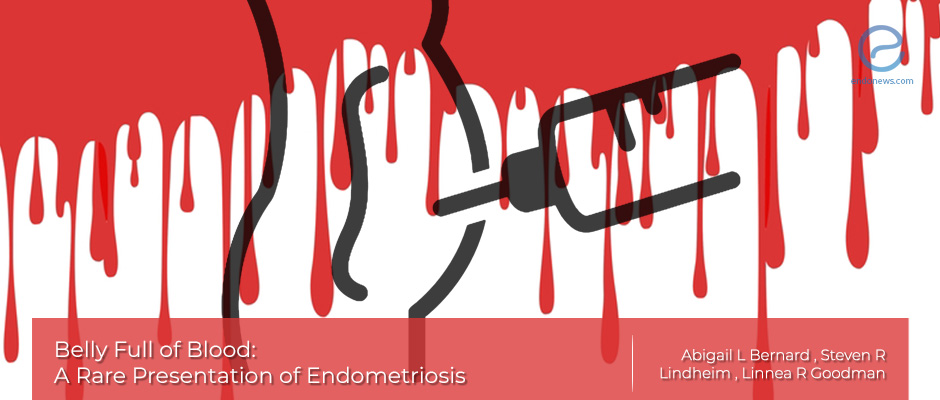 Hemorrhagic ascites may be a life-threatening complication of endometriosis and can cause infertility.
Key Points
Highlights:
Endometriosis patients can rarely present with hemorrhagic ascites.
Importance:
If endometriosis is kept in mind as a cause of hemorrhagic ascites in the differential diagnosis, endometriosis may be diagnosed and treated with conservative management.
What's done here?
The authors conducted a literature review focusing on endometriosis patients with hemorrhagic ascites.
Key Points:
Although massive hemorrhagic ascites secondary to endometriosis had first been reported in the 1970s, the literature regarding this complication remains small.
In most cases, ascites gradually developed and women presented with complaints of abdominal distention.
Most of the time patients had one of the traditional symptoms of endometriosis.
The amount of bloody fluid in the abdominal cavity was large.
CA-15 levels did not help the diagnosis.
Hemorrhagic ascites recurred or persisted despite the intervention.
No criterion standard or treatment of choice for this rare presentation is present. Most cases reported in the literature were treated with surgery.
Limitations:
Case numbers in the literature are limited.
Lay Summary
A paper on the presentation of hemorrhagic ascites in endometriosis patients, written by Bernard et al. from the United States and China, was published in the journal Fertility and Sterility.
From 1978 to 2016, the authors found only 37 articles, which describe 42 endometriosis patients with clinically significant ascites, encapsulating peritonitis, or frozen abdomen. In most of the cases reviewed, ascites started gradually and women presented with complaints of abdominal distention.
Many of the patients described in these articles presented with one of the traditional symptoms of endometriosis. The ascites were described as large amounts of bloody fluid observed in the abdominal cavity. CA-125 levels were of no help in the diagnosis. Recurrence or persistence of ascites was seen in these patients despite the intervention. The choice of treatment in most of the cases was surgery.
Authors indicated that although hemorrhagic ascites is a rare presentation or complication of endometriosis, they may be life-threatening or cause infertility.
It is crucial to consider endometriosis in the differential diagnosis of hematoperitoneum, after ruling out conditions such as ectopic pregnancy, trauma, ovarian malignancy or ruptured ovarian cysts. Thereby, appropriate surgery should be performed.
---
---
hematoperitoneum
ascites
endometriosis
blood
fertility
belly-blood
DISCLAIMER
EndoNews highlights the latest peer-reviewed scientific research and medical literature that focuses on endometriosis. We are unbiased in our summaries of recently-published endometriosis research. EndoNews does not provide medical advice or opinions on the best form of treatment. We highly stress the importance of not using EndoNews as a substitute for seeking an experienced physician.
<< Previous Article