Detection and diagnosis of deep endometriosis in the clinical setting
Dec 19, 2017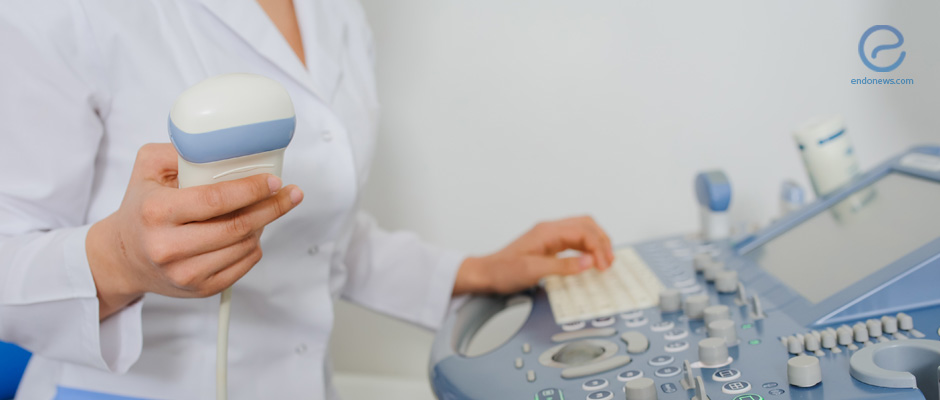 What is being used to detect and diagnose endometriosis?
Key Points
Highlights:
Detection and diagnosis of patients with endometriosis rely upon various clinical and medical techniques each with their own strengths and weaknesses.
Importance:
Understanding and improving the effectiveness of imaging in the detection and diagnosis of endometriosis may yield a less invasive way to plan appropriate surgical treatment.
Key Points:
Assessment of DIE by clinical examination is complicated by the high heterogeneity of DIE lesion locations and women who are for the most part asymptomatic.
Currently, the gold standard for diagnosis of endometriosis is the laparoscopic inspection. However, histologic assessment of these lesions is the most accurate.
The combined use of MRI and TVS for the diagnosis of endometriosis may be just as accurate as laparoscopic assessment.
Limitations:
Potential overestimation of the relevance of different imaging techniques because the studies included in this review are mainly performed by specialized teams with a high degree of expertise. The bias of papers included in meta-analyses may alter true results.
Lay Summary
This review aims to evaluate the contribution of imaging techniques including transvaginal sonography (TVS) and magnetic resonance imaging (MRI) to the diagnosis of deep infiltrating endometriosis (DIE). Endometriosis is defined by the presence of endometrial tissue outside the uterus and has been seen to affect 10% of women of reproductive age. Depending on the location and extent of the disease, symptoms may vary and cause infertility. In patients who present with endometriosis-related symptoms (dysmenorrhea, dyspareunia, dysuria, dyschezia, and chronic pelvic pain), imaging such as TVS and MRI are performed to help plan a treatment strategy with or without suggestive physical exam findings. Physical examination for endometriosis, in the author's experience, is limited and is often inconclusive. Currently, the gold standard for assessing DIE lesions is surgical laparoscopy, and more recently, histologic evaluation is performed to ensure the diagnosis of endometriosis.
TVS can quickly assess the location and extent of DIE lesions for the evaluation of peritoneum, uterus, and ovaries, and kidneys for hydronephrosis (especially for the patient with dysuria). The use of TVS in the assessment of endometriosis varies in the technique used to assess lesions. For example, Sonovaginography (SVG) is the combination of TVS with the introduction of a gel or saline solution into the vagina to create an optimal environment for visualization of lesions around the vagina. Recently, the use of SVG has been found to have higher sensitivity and specificity than TVS alone. For the evaluation of posterior pelvis, TVS and rectoscopic sonography (RES) seem to both have a limited ability of ruling-in rectovaginal septum lesions. However, both TVS and RES have been found to efficiently detect rectosigmoid endometriosis (endometriosis involving the rectum and sigmoid colon).
MRI is usually done when there is a high suspicion of endometriotic lesion found by TVS and is sometimes done as a pre-operative procedure. DIE is defined as implants or tissue masses that appear as hypointense areas and hyperintense foci on T1- or T2-weighted MR images. MRI has a greater ability to assess the uterosacral ligaments than TVS and RES. For the evaluation of anterior structures such as the bladder, MRI seems to be a useful tool as well.
In the future, the clinical management of diagnosing various endometriotic lesions may change with a recent push to include histologic analysis of all suspected lesions. Imaging is still being developed to yield a comparable detection rate of endometriosis seen in the laparoscopic and histologic evaluation.
---
---
endometriosis
DIE
imaging
ultrasound
transvaginal ultrasound
DISCLAIMER
EndoNews highlights the latest peer-reviewed scientific research and medical literature that focuses on endometriosis. We are unbiased in our summaries of recently-published endometriosis research. EndoNews does not provide medical advice or opinions on the best form of treatment. We highly stress the importance of not using EndoNews as a substitute for seeking an experienced physician.
<< Previous Article

Next Article >>