Dienogest Use Over A Prolonged Period of Time
By:
Kasthuri Nair
- Dec 18, 2017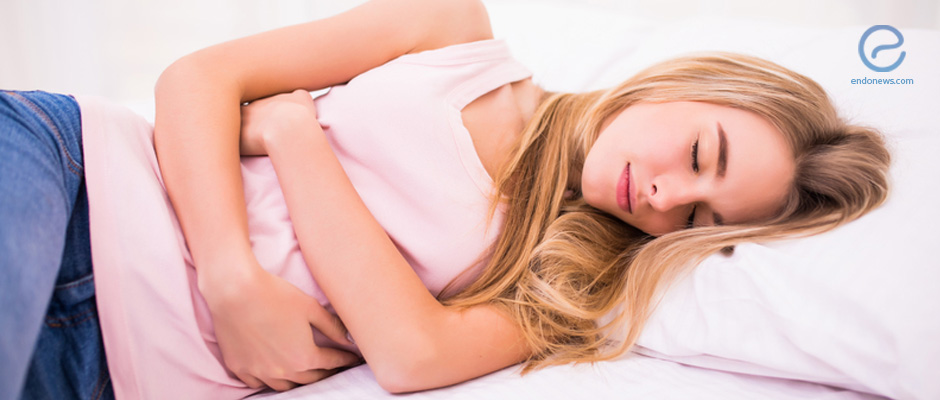 Dienogest was found to decrease ovarian recurrence rate and pain over time.
Key Points
Highlights:
The authors sought to determine the clinical potency, safety, and recurrence rate associated with prolonged use, defined as greater than a year, of Dienogest (DNG).
Importance:
It is imperative that therapies for endometriosis be both efficient and safe, otherwise, the treatment is not useful and can be harmful as well.
What's done here?
This retrospective cohort study recruited 514 participants with ovarian endometriomas from 7 different institutions in South Korea.
The patients were given 2 mg of DNG orally after surgery for a period of time longer than 48 weeks.
The factors measured include recurrence rate of ovarian endometriomas found using ultrasound, visual analog scale (VAS) pain scores, adverse events, and any and all changes in menstrual cycle.
Key results:
Recurrence rate while using DNG was 1.8% and recurrence typically occurred after 58 weeks.
Overall pain improvement was reported by 82.2% of the participants.

61.6% of participants said that the pain was "improved."
20.6% of participants said that the pain was much improved.

The mean VAS score at the beginning was 4.9 but that decreased to 2.68 at 12 weeks, 2.2 at 24 weeks, 1.6 at 48 weeks, and 2.6 at 96 weeks.
The rate of Amenorrhea, missed periods, was 58.3% in the first 12 weeks but later increased to 86.4% in 72 weeks.
In short, prolonged use of DNG after surgery was found to reduce endometriosis recurrence rates and was associated with lessened pain.
Limitations of the study:
The medication used by participants before administration of DNG was heterogeneous and could affect the results.
Another limitation cited by the paper was the fact that recurrence was determined using ultrasound rather than laparoscopy along with histological confirmation.
This study was conducted in one geographical region thus one may not be able to apply the results to a more global patient base.
Lay Summary
There are not a lot of treatments on the market for endometriosis; however, Dienogest (DNG), a progestin that has high selective progesterone activity along with low androgenic activity, has been found to reduce endometriosis-associated pain. Lee et al. recently published a paper titled "Efficacy and Safety of Long-Term Use of Dienogest in Women With Ovarian Endometrioma," that looked at the implications of using DNG over a long period of time, defined as greater than 12 months. They specifically analyzed the drug's clinical potency, safety, and ovarian endometrioma recurrence rate.
The research process consisted of recruiting 514 participants from 7 different university-affiliated hospitals in South Korea. All of these participants have ovarian endometriomas. They were given 2 mg of DNG orally after surgery for 48 weeks or longer. The dependent variables measured include recurrence of ovarian endometriomas found through ultrasound, pain scores determined by the visual analog scale (VAS), adverse events, and changes in the menstrual cycle.
The researchers found that DNG reduced recurrence rates and pain over time. The rate of missed periods increased as the experiment progressed. Indubitably, prolonged use of DNG can help decrease pain and rate of recurrence.
---
---
Dienogest
Pain
Recurrence
Amenorrhea
DISCLAIMER
Endonews is designed to strictly highlight the most recently published scientific research that focuses on endometriosis. It is not designed to provide medical advice or an opinion on the best form of treatment. We highly stress the importance of not using this site as a substitute for seeking an experienced physician, which is highly recommended if you have any questions or concerns regarding your endometriosis needs. We believe in the consciousness of our reader to discriminate that research is different than "standard of care," and trust that they can keep in mind that here at Endonews, we summarize the newest peer-reviewed scientific medical literature, without bias.