Antioxidants inhibit autophagy in ectopic endometrial cells
Apr 21, 2020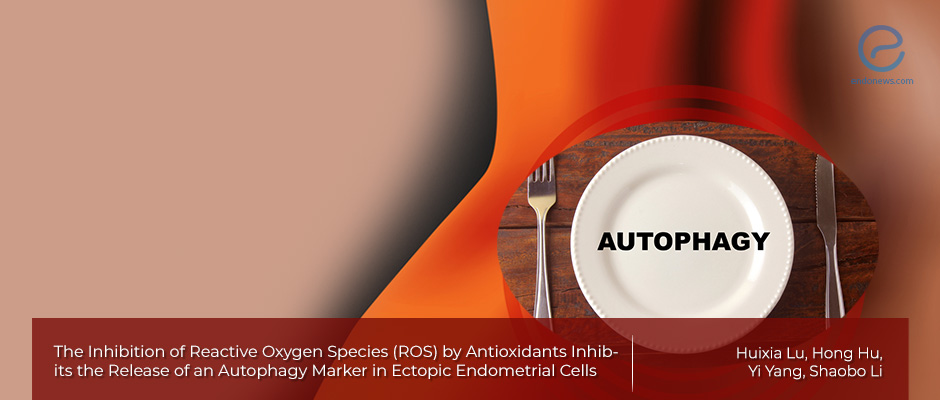 Antioxidant therapy to target autophagy in endometriosis as a novel treatment strategy
Key Points
Highlights:
Reactive oxygen species (ROS) can induce autophagy, which has a significant role in the pathogenesis of endometriosis.
Importance:
Antioxidant therapy emerges as a promising tool for treating endometriosis.
What's done here?
Using rats as model animals, the role of oxidative stress and ROS, as well as the effect of antioxidant therapy on autophagy, was investigated in endometriosis via immunofluorescence staining, western blotting, and ELISA.
Key results:
ROS levels were significantly reduced in rats treated with antioxidants N-Acetyl-L-cysteine (NAC) and catalase (CAT).
In rats with endometriosis, the levels of autophagy marker LC3 and the levels of Beclin-1 were decreased significantly with the treatment of NAC and CAT compared to control rats.
Limitations of the study:
The sample size used in each group for in vivo studies was small.
The study remains descriptive since it does not investigate the molecular mechanisms responsible for the regulation of endometriosis by autophagy.
Lay Summary
Factors involved in the development of ectopic endometrium are not well-known, but several reports demonstrate a potential role for the pathophysiological processes including autophagy.
Studies show that autophagy plays a significant role in endometriosis but the key mechanisms underlying the effect of autophagy in the development and progression of endometriosis are not clear. Previous research shows that reactive oxygen species (ROS) might have an important role in autophagic processes.
In normal biological circumstances, ROS are formed as a natural byproduct of oxygen metabolism and have important roles in cellular equilibrium. However, during environmental stress conditions, ROS levels dramatically increase resulting in damage to the cell. Cumulatively, this is known as oxidative stress.
In this study, published in the "Taiwanese Journal of Obstetrics and Gynecology", Li et al. hypothesized that antioxidants could decrease autophagy by targeting ROS in ectopic endometrial cells and they used rats as in vivo models to test their hypothesis.
The authors showed that hypoxia-induced autophagy and subsequent increase of ROS in endometriotic cells could be reversed by antioxidants.
The rats with endometriosis treated with antioxidants had less ROS and decreased levels of autophagy evidenced by the reduced levels of autophagy markers.
Although there are some limitations to this study, such as the small sample size and lack of elucidation of detailed molecular mechanisms, Lu et al.'s research emphasizes the role of ROS in endometriosis and reveals antioxidants as potential novel therapeutics to treat the disease.
---
---
Endometriosis
reactive oxygen species
antioxidant
autophagy
DISCLAIMER
EndoNews highlights the latest peer-reviewed scientific research and medical literature that focuses on endometriosis. We are unbiased in our summaries of recently-published endometriosis research. EndoNews does not provide medical advice or opinions on the best form of treatment. We highly stress the importance of not using EndoNews as a substitute for seeking an experienced physician.
<< Previous Article

Next Article >>