An Unusual Case "Free Floating Omental Endometrioma"
By:
Kasthuri Nair
- Apr 5, 2018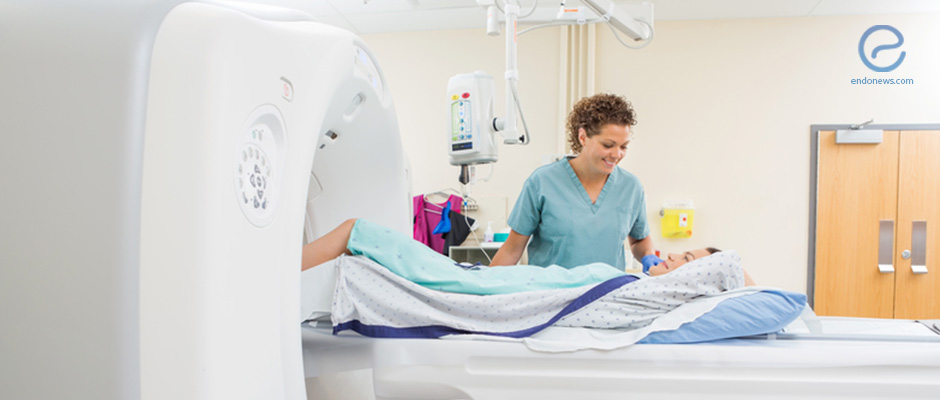 A unique case of endometriosis was diagnosed using a differential diagnosis consisting of observation, radiology, surgery, pathological examination, and histological examination.
Key Points
Highlights:
This case emphasizes the importance of considering irregular endometriosis presentations when diagnosing reproductive age women complaining of pain.
It is important to note that this case presents the second largest known endometrioma.
Importance:
Endometriosis can present itself in a myriad of ways. If health care providers are not aware of the heterogeneous nature of the disease, they could misdiagnose an atypical case of endometriosis. Misdiagnosis will lead to inappropriate treatment and more pain.
What's done here?
This is a case report of a 29-year-old woman, who suffered from:

a Helicobacter pylori-negative gastric ulcer two years before her current symptoms,
chronic gastroesophageal reflux disease and
chronic dysmenorrhea

For the past month, she had been experiencing:

increasing abdominal distension, weight gain, shortness of breath
satiation at a much earlier time and postprandial abdominal pain

The primary care physician noticed the abdominal distension and referred her to a gastroenterologist.
X-rays and a subsequent CT, then a computed tomography (CT) showed various masses, cystic areas, and nodules, however, the radiologists were unable to determine the origin of the lesion.
The patient was prepped for surgery and preoperative blood work revealed an elevated CA-128. During surgery, the aforementioned masses were removed.
Postoperative pathologic examination revealed endometrioma.
Key results:
The patient had a rare, free-floating intra-abdominal endometrioma. This endometrioma was fed by an omental blood supply.
Endometriosis can manifest in various ways. Clinicians should be attentive to this fact and diagnose their patients accordingly.
Some cases of endometriosis may require a broad differential diagnosis.
Additionally, radiologic characteristics may be crucial when trying to diagnose endometriosis.
Limitations of the study:
This study followed one patient with endometriosis. This case report may not reflect other case reports of patients with the same diagnosis.
Lay Summary
Capaccione et al. published an article in Radiology Case Reports titled "Massive endometrioma presenting with dyspnea and abdominal symptoms." This publication is centered around a particularly unique case report of a woman who was ultimately diagnosed with endometriosis.
The patient of interest is a 29-year-old woman with a history of chronic gastroesophageal reflux disease and chronic dysmenorrhea. She has also had a Helicobacter pylori-negative gastric ulcer. She came to her primary physician with the following symptoms: abdominal tension, shortness of breath, weight gain, early satiation, and postprandial abdominal pain.
The primary care physician referred the patient to a gastroenterologist. The patient visited the gastroenterologist and was subsequently sent for x-rays. The x-rays and computed tomography (CT) revealed a significant abdominal mass that impacts the surrounding organs. Radiologists were unable to determine the origin of the lesion.
The patient underwent surgery, and the mass was removed and subsequently sent for pathologic and histologic examination. The analyses revealed an atypical intra-abdominal endometrioma. This endometrioma was floating in the peritoneum and was nourished by omental blood supply.
In conclusion, health care providers must be cognizant of the various presentations of endometriosis. They must use a differential diagnosis, and they should not underestimate the importance of radiological tools during diagnosis.
---
---
endometrioma
abdominal tension
postprandial abdominal pain
Radiology
CT
x-rays
differential diagnosis
DISCLAIMER
EndoNews highlights the latest peer-reviewed scientific research and medical literature that focuses on endometriosis. We are unbiased in our summaries of recently-published endometriosis research. EndoNews does not provide medical advice or opinions on the best form of treatment. We highly stress the importance of not using EndoNews as a substitute for seeking an experienced physician.