Women With Endo Left Alone To Deal With Their Gut Symptoms
By:
Özge Özkaya
- Sep 13, 2023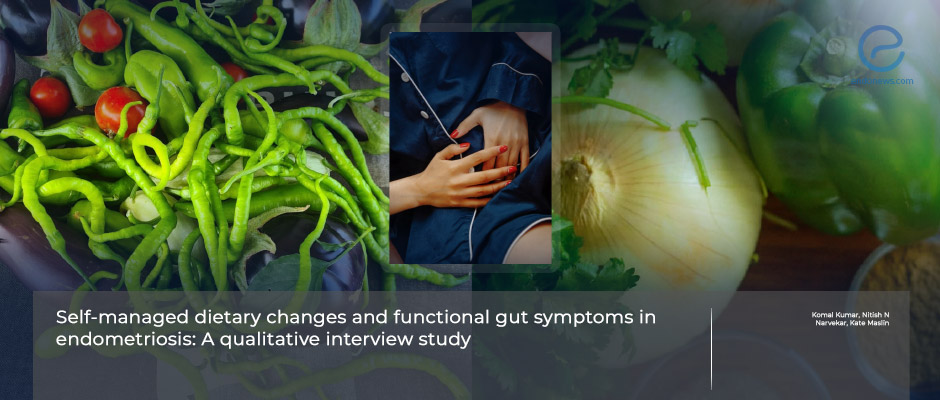 Women with endometriosis restrict their diet in an attempt to manage their bowel symptoms.
Key Points
Highlights:
Women with endometriosis often have to experiment with different lifestyle changes including diet, to self-manage their symptoms.
Importance:
Professional support is important in managing bowel syndrome associated with endometriosis.
What's done here:
Interviews with 10 women with endometriosis were conducted to understand nutritional practices and how gut symptoms are managed.
Key results:
All women made dietary changes to try and manage their gut symptoms
The changes were based on advice from social media, books, websites, and non-dietician professionals.
Women excluded many essential food groups in an attempt to manage their gut symptoms.
Women felt dismissed, a lack of support, and that their care was delayed.
Limitations:
The women were recruited via social media groups, which may bias their point of view.
The diagnosis and medical history were self-reported and confirmed surgically.
Lay Summary
Women with endometriosis had patterns of restrictive behavior, according to a new study published in the European Journal of Obstetrics & Gynecology and Reproductive Biology. They also wanted more professional support to help them manage the gut symptoms associated with the disease.
"This highlights the need for dietitians to be involved in endometriosis care to help alleviate gut symptoms, whilst ensuring nutritional adequacy and offering weight management support where required," the authors of the study wrote. Endometriosis may be misdiagnosed as irritable bowel syndrome or IBS due to symptom overlap between the two conditions and little is known about how women try to self-manage their symptoms.
In order to understand nutritional practices and management of gut symptoms among women with endometriosis, a team of researchers from the UK led by Dr. Kate Maslin at the School of Nursing and Midwifery, University of Plymouth conducted a qualitative interview study. The team interviewed 10 women with endometriosis, ages 18 and above. The results showed that all women had made dietary changes to try and manage their gut symptoms. These changes were made based on advice from social media, books, websites, or professionals who were not dietitians. Many essential food groups such as dairy, grains, vegetables, fruits, and animal products were excluded from the women's diet as part of the changes.
As a result of the changes, the women's weight, nutritional status, and relationship with food were all affected.
The researchers identified 4 strong themes about the effect of dietary changes on different aspects of women's lives, which were: the impact of pain, severe and unpredictable gut symptoms, dietary changes, and seeking support for dietetic intervention. The feeling of being dismissed, care being delayed, and the lack of support linked these four themes.
Importantly, women had to try, on their own, several lifestyle changes including in their diet to manage their symptoms. This was fueled by having to wait a long time for a proper diagnosis or for surgery, or due to symptom flair-ups after surgery.
The researchers said that their findings underscore the severity and unpredictability of gut symptoms that women with endometriosis experience and the lack of support that they receive. "Further research is needed to understand the effectiveness of dietary approaches in endometriosis and to streamline and standardise dietetic care," they wrote.
---
---
bowel symtoms
diet
symptom management
DISCLAIMER
EndoNews highlights the latest peer-reviewed scientific research and medical literature that focuses on endometriosis. We are unbiased in our summaries of recently-published endometriosis research. EndoNews does not provide medical advice or opinions on the best form of treatment. We highly stress the importance of not using EndoNews as a substitute for seeking an experienced physician.
<< Previous Article