The Coping Strategies of Korean Women With Endometriosis
Nov 9, 2021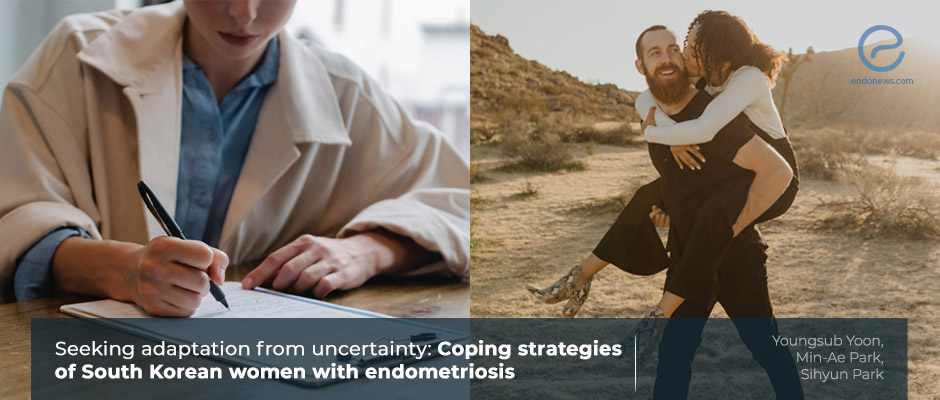 Study identified four themes that Korean women with endometriosis use to adapt to life with the disease.
Key Points
Highlights:
Women with endometriosis adopt several strategies to reduce their uncertainty about the disease and adapt to life with endometriosis.
Importance:
The training​ and continuing education of healthcare professionals​,​ and raising awareness about endometriosis ​are important for better care of the endometriosis patients.
What's done here:
This is a descriptive qualitative study on the coping experiences of Korean women with endometriosis for successful adaptation.
Researchers conducted face-to-face interviews with 14 women with endometriosis and thematically analyzed the data.
Time from endometriois diagnosis ranged from 6ms to 13y, none experienced recurrence.
Key results:
The four themes that were identified as adaptive coping strategies that women with endometriosis use were:
Gaining self-control over the disease
Regaining the daily routines that the disease destroyed
Being emotionally supported and expressing themselves when feeling unsupported by society
Taking an active role in their treatment plan
Limitations:
All interviewed women were South Korean and the findings cannot be generalized for other populations.
The sample size is small.
Women in the study were recruited through an online self‐help group and the results may be different for women who do not participate in such groups.
Lay Summary
Women with endometriosis adopt four main strategies to cope with the disease, according to a new study published in the journal "Research in Nursing & Health". These are gaining self-control, regaining daily routines, being emotionally supported and expressing themselves when feeling unsupported by society, and taking an active role in their own treatment plan.
"This paper has widespread implications, including the need for training or a continuing education program for health professionals to enhance their competencies when caring for women with endometriosis and the need for social efforts to increase awareness of the disease," wrote the authors of the study.
Endometriosis is characterized by vague symptoms, delayed diagnosis, and no cure. Here, a team of researchers led by Dr. Sihyun Park from the Department of Nursing at Chung-Ang University in Seoul, South Korea explored the coping strategies that women with endometriosis adopt to reduce the uncertainties surrounding the disease and adapt themselves to living with the disease.
They conducted semi-constructive face-to-face interviews and collected qualitative data from 14 women with endometriosis, ages 27 to 54 in South Korea. All women were diagnosed via laparoscopic or open surgery. The researchers analyzed all interview data thematically, which led to the four themes.
The authors found that patients' sense of self-control and self-directedness about endometriosis and its treatment were important factors that allowed them to adapt to living with the disease. Regaining stable daily routines and receiving emotional support were of great importance to decrease uncertainties.
---
---
coping strategies
quality of life
DISCLAIMER
EndoNews highlights the latest peer-reviewed scientific research and medical literature that focuses on endometriosis. We are unbiased in our summaries of recently-published endometriosis research. EndoNews does not provide medical advice or opinions on the best form of treatment. We highly stress the importance of not using EndoNews as a substitute for seeking an experienced physician.
<< Previous Article

Next Article >>