Telemedicine for endometriosis
By:
Eylül GÜN
- Aug 2, 2023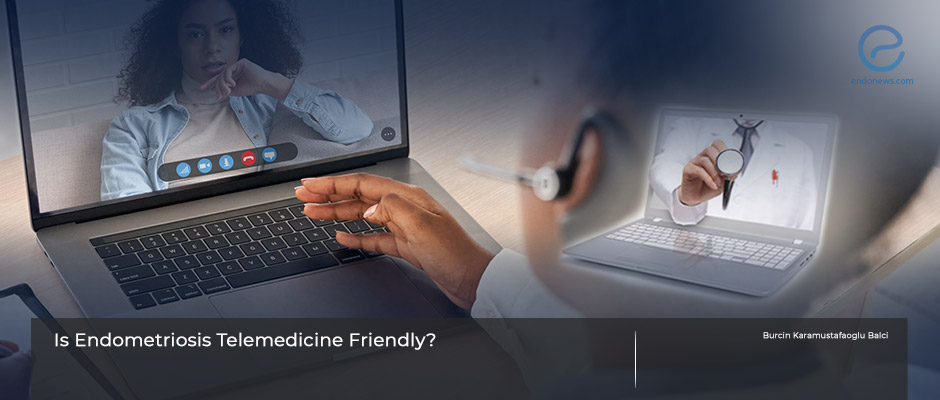 Teleconsultation can never replace but may be effective in endometriosis, study shows
Key Points
Highlight
Telemedicine offers a valuable addition to in-person care and holds promise for continuing its use in the post-pandemic era, enhancing healthcare accessibility and efficiency in obstetrics and gynecology practices.
Importance
The widespread adoption of telemedicine during the pandemic has revolutionized healthcare delivery, especially in obstetrics and gynecology fields like endometriosis management.
The telemedicine model demonstrated in this study provides a valuable alternative for triaging, counseling, and managing patients remotely, reducing the need for in-person visits.
What's done here
This is a prospective study that demonstrated the feasibility and effectiveness of implementing telemedicine in managing endometriosis during the COVID-19 pandemic by making phone calls to patients who previously received care for endometriosis.
Several clinical outcomes were examined, such as the number of calls, call length, patient engagement, treatment adherence, patient anxiety, counseling, and patient satisfaction.
Key results
Telepractice proved effective, with 83.6% of patients managed remotely, leading to high patient compliance (95%) with telemedicine.
An initial face-to-face visit before transitioning to telehealth improved patient satisfaction and adherence to treatment.
Patients expressed gratitude and satisfaction with the telemedicine approach.
Limitations
Limited patient accessibility, small sample size, and the exclusion of infertility patients were the limitations.
Lay Summary
The COVID-19 pandemic led to the widespread adoption of telemedicine, allowing healthcare professionals to provide care remotely using technology. Telemedicine has proven successful in various medical fields. In obstetrics and gynecology, implementing telemedicine became crucial, especially for conditions like endometriosis. A survey showed that many patients felt the pandemic affected their condition's management. To address this, Dr. Balci from Turkey, implemented a telemedicine model for triaging, counseling, and managing patients via phone calls. The study aimed to determine the proportion of patients effectively managed through telemedicine and those requiring in-person visits, as well as other clinical outcomes. The results were published in the October-December 2022 issue of the journal Gynecology and Minimally Invasive Therapy.
The study included all women who received care for endometriosis between January 2018 and January 2021, and a telemedicine model was introduced through phone calls. Patients were surveyed on various aspects related to their condition and the pandemic's impact. The researcher conducted phone calls with 55 endometriosis patients, drawing conclusions, and sharing their experiences. Telemedicine encompasses various aspects, such as teleconsultation, tele-practice, tele-education, and teleresearch. Tele-practice, which involves patient-provider interactions without physical presence, was widely used during the pandemic and proved beneficial in many cases.
It was found that tele-practice was effective for managing endometriosis patients, with 83.6% of patients managed through phone calls, while 16.4% required in-clinic appointments for specific reasons. The study also revealed that adherence to hormonal treatment for endometriosis-associated pain was 64.7%. Patient compliance with telemedicine was high (95%), which the researcher attributed to an initial face-to-face visit establishing trust and confidence in the physician. Additionally, patient anxiety and concerns related to the pandemic were addressed during the calls. Overall, patients expressed gratitude, indicating a high level of satisfaction with the telemedicine approach.
The importance of not solely relying on telemedicine, as some aspects of gynecologic care require in-person examinations was discussed. The author emphasized the need to promptly rule out malignancy in patients with endometriomas and not delay diagnosis or treatment due to the limitations of telemedicine.
The study highlights the successful implementation of telemedicine, particularly tele-practice, in managing endometriosis patients during the pandemic. It emphasizes the importance of patient-doctor relationships and initial in-clinic visits before transitioning to telehealth to improve patient compliance. It is indicated that telemedicine can be a valuable tool for gynecologists in managing endometriosis patients and providing efficient healthcare services.
---
---
endometriosis
telemedicine
telepractice
phone call
DISCLAIMER
EndoNews highlights the latest peer-reviewed scientific research and medical literature that focuses on endometriosis. We are unbiased in our summaries of recently-published endometriosis research. EndoNews does not provide medical advice or opinions on the best form of treatment. We highly stress the importance of not using EndoNews as a substitute for seeking an experienced physician.