Priorities and Unmet Needs of Endometriosis Management
By:
Murat Osman
- Mar 5, 2019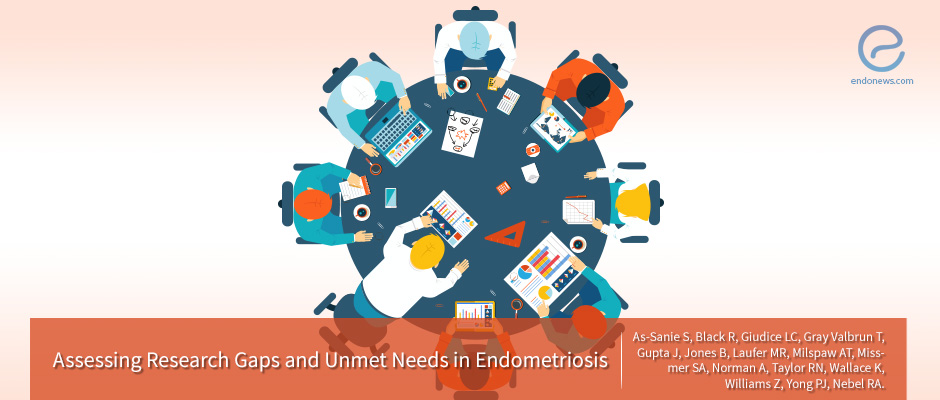 Recent Round-table Discussion regarding Endometriosis: Obstacles and Priorities to Achieve
Key Points
Highlights:
Key results:
What's done here?
Limitations:
Lay Summary
Endometriosis is a systemic, chronic disease that is a significant contributor to morbidity in young women. Although endometriosis has gained increasing attention in the medical field, scientific progress for an effective and definitive treatment modality is progressing slowly. The Society for Women's Health Research (SWHR), a non-profit organization, aimed to aid the current understanding of this disease, has designed a roundtable meeting to review both the diagnostics and treatment of endometriosis. An interdisciplinary dialogue between researchers, clinicians, patients, industry, and government officials has yielded further insight into the priorities for the future and obstacles to overcome.
Diagnostic delays remain a significant area of improvement in the appropriate management of endometriosis. However, several societies around the world have aimed to dispel some of the stigma surrounding menstrual issues so that women can seek medical help sooner. According to this meeting, adequate evaluation of chronic pelvic pain is another area of improvement that needs to be addressed. On average, women with endometriosis make several visits to their primary care provider before being referred to specialists and up to 75% experience a misdiagnosis. This delay in diagnosis is even more delayed in women under the age of 19.
The diagnosis of endometriosis is a topic that is widely being discussed. Current gold standard laparoscopy with histopathologic confirmation is invasive and costly. Thus, noninvasive methods are actively being investigated such as imaging techniques and blood-based biomarkers. However, due to the heterogeneity of the disease, finding specific markers for all forms of endometriosis has been difficult to achieve.
Available medical therapies including NSAIDs, OCPs, and GnRH analogs provide partial relief from endometriosis-related pain for many women, but not all. Many of these medical therapies cannot be used when women are trying to get pregnant. Additionally, even after the removal of lesions with laparoscopy, disease recurrence is common and ranges from 30-50%. Even women who have undergone hysterectomy +/- ovary removal can suffer from recurrence.
Taking into account all of these issues, it is imperative that the medical and non-medical community continue to work in a cooperative manner so that these obstacles can be overcome for the benefit of women around the world who suffer from endometriosis.
---
---
endometriosis
discussion
obstacles
current
research
DISCLAIMER
EndoNews highlights the latest peer-reviewed scientific research and medical literature that focuses on endometriosis. We are unbiased in our summaries of recently-published endometriosis research. EndoNews does not provide medical advice or opinions on the best form of treatment. We highly stress the importance of not using EndoNews as a substitute for seeking an experienced physician.
<< Previous Article