Prior endometriosis surgery and the risk of pregnancy complications
By:
Irem Onur
- Aug 29, 2018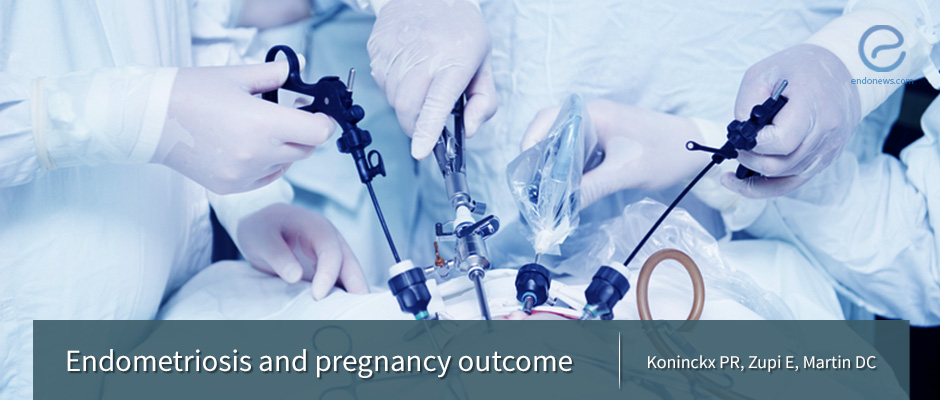 A review analyzing the relationship between deep endometriosis, laparoscopic surgery, and pregnancy complications
Key Points
Highlights:
Deep endometriosis surgery doesn't increase the risk of pregnancy-associated complications such as placenta previa, pregnancy hypertension, and intrauterine growth retardation, compared to the non-operated endometriosis patients.
Key results:
The incidence of placenta previa, pregnancy hypertension, and intrauterine growth retardation is more frequent in women with deep endometriosis.
Previous deep endometriosis surgery doesn't seem to increase the risk of vaginal delivery.
Those pregnancy complications in women with deep endometriosis may not be a consequence of endometriosis since they persist after deep endometriosis excision.
Limitations:
Large cohort studies consist of cases of an uncertain diagnosis of endometriosis and subtle endometriosis cases are also included.
Studies didn't take the age of the women, the number of pregnancies, and social class into account.
Lay Summary
Koninckx et al. discussed the association of pregnancy complications with endometriosis and endometriosis surgery in their recently published paper in the journal Fertility and Sterility. They especially mentioned about the retrospective study of Nirgianakis et al. published in the same issue which shows that laparoscopic excision of deep infiltrating endometriosis doesn't affect the increased risk of placenta previa, gestational hypertension, and intrauterine growth retardation associated with endometriosis. They also suggested that previous deep endometriosis surgery doesn't affect the probability of cesarean section or the risk of vaginal delivery.
Bowel and bladder perforations, spontaneous intra-peritoneal bleeding, acute appendicitis, bleeding from cervical endometriosis and polypoid bladder lesions are other rare complications associated with endometriosis during pregnancy.
A series of cumulative genetic and epigenetic changes are responsible for endometriosis. This is more important than the origin of the cell which might be endometrium following retrograde menstruation or stem cells or bone marrow cells. Peritoneal iron overload originated from retrograde menstruation causes oxidative stress. Blood irritates the mesothelial cells in the peritoneal cavity. Both oxidative stress and mesothelial irritation can be causes of genetic or epigenetic incidents.
Genetic and epigenetic changes occur in all cells including the endometrium, the junctional zone, the myometrium and the immune cells. A common factor might cause many changes associated with endometriosis. These are biochemical differences in the endometrium, infertility, immunology, and changes in the junctional zone affecting placentation and physiological changes of the spiral arteries. This might be the explanation of the relationship between endometriosis and pregnancy-related hypertension and small for gestational age babies.
We must understand similar molecular biological disturbances in the cell. For this reason, the authors suggest carrying out research on the endometrium, junctional zone, placentation and physiological changes in pregnancy, endometriosis and adenomyosis, and some aspects of immunology and histopathology.
---
---
endometriosis
deep endometriosis
endometriosis surgery
pregnancy
complications of pregnancy
DISCLAIMER
EndoNews highlights the latest peer-reviewed scientific research and medical literature that focuses on endometriosis. We are unbiased in our summaries of recently-published endometriosis research. EndoNews does not provide medical advice or opinions on the best form of treatment. We highly stress the importance of not using EndoNews as a substitute for seeking an experienced physician.
<< Previous Article

Next Article >>