Plant Compound May Protect Against Endometriosis
By:
Özge Özkaya
- Aug 4, 2017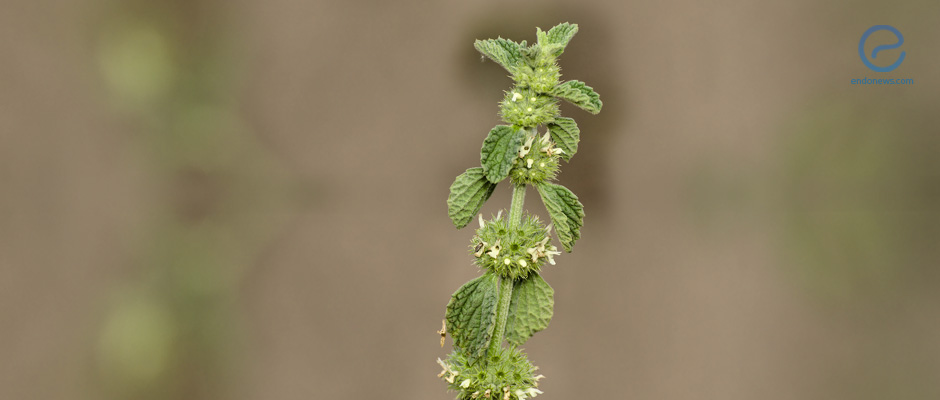 The compound called marrubiin is derived from the white horehound in the mint family
Key Points
Highlights:
Marrubiin is able to improve endometriosis in a mouse model of the disease by suppressing inflammation.
Importance:
Marrubiin may also have protective effects against endometriosis
What's done here?
Endometrial cells were implanted into mice and then the mice were treated with marrubiin.
Key results:
Marrubiin treatment:
inhibited endometrial lesions and monocyte chemotaxis
reduced U937 cell migration
suppressed calcium mobilization, TNF‑α levels, and RANTES secretion
induced calcium levels
inhibited the expression of prostaglandin E2 and the formation of thromboxane B2
Limitations of the study:
The experiments were conducted in an animal model of endometriosis. More research is needed to uncover the potential of marrubiin in humans.
Lay Summary
Marrubiin, a compound derived from a plant in the mint family called white horehound may have protective effects against endometriosis, according to a study published in the journal Molecular Medicine Reports.
Marrubiin is the main analgesic, or painkiller compound found in the white horehound and is used to treat several ailments. It is known to improve blood and lymph flow, has anti‑inflammatory and anti‑oxidative properties, and may protect the heart muscle.
In order to assess whether marrubiin may also have a protective effect in endometriosis, Dr. Xiao‑Hong Sun at Nanhua University in Hengyang, China implanted endometriosis cells in the peritoneal cavity of mice. The peritoneal cavity is the space within the abdomen that contains the intestines, stomach, and liver. Dr. Sun then treated the mice with three doses of marrubiin (12, 25 or 50 mg/kg) to see their potential protective effect.
He saw that marrubiin treatment led to a regression of endometrial lesions in the mice. It also inhibited the mobilization of a certain type of white blood cells called monocytes, which are important in inflammation. Moreover, marrubiin treatment effectively suppressed the levels of chemical messengers that are involved in inflammation, namely tumor necrosis factor‑α (TNF-α) and RANTES.
Dr. Sun concluded that marrubiin is able to improve endometriosis in the mice through the suppression of inflammation.
It is important to note that these results are based on an experimental animal model and more research is needed before a conclusion can be drawn about the protective of therapeutic effects of marrubiin in humans.
---
---
Plant compound
mouse model
inflammation
cytokines
DISCLAIMER
Endonews is designed to strictly highlight the most recently published scientific research that focuses on endometriosis. It is not designed to provide medical advice or an opinion on the best form of treatment. We highly stress the importance of not using this site as a substitute for seeking an experienced physician, which is highly recommended if you have any questions or concerns regarding your endometriosis needs. We believe in the consciousness of our reader to discriminate that research is different than "standard of care," and trust that they can keep in mind that here at Endonews, we summarize the newest peer-reviewed scientific medical literature, without bias.