DNA methylation changes in endometrium during the transition from pre-receptive to receptive phase
By:
Yu Yu
- Aug 3, 2017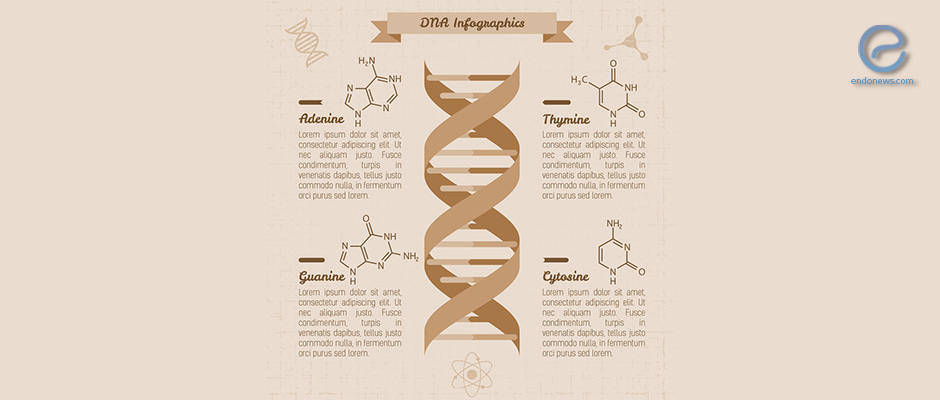 Endometrium DNA methylation landscape
Key Points
Highlight:
Multiple small scale changes in DNA methylation landscape can occur during the transition of pre-receptive and receptive endometrium in healthy fertile women.
Importance:
What's done here:
This study uses genome-wide technologies to investigate the normal endometrial methylome corresponding to the restructuring of the endometrial tissue.
The experiment involved comparing samples of pre-receptive and receptive endometrium collected from 17 healthy fertile-aged women within one menstrual cycle from the same individual.
Three analysis methods were performed to

Evaluate the effect of DNA methylation on gene expression, and to see their correlation.
Pathway analysis to characterize the findings into a wider biological context.
Data:
Limitations:
Limited sample size
Whole tissue biopsies that contain various cell types used in the study which may have diluted distinct methylation patterns.
Lay Summary
The endometrium is unique in that it undergoes remarkable changes during menstrual cycle under the control of hormones, estrogen, and progesterone. The function of the endometrium is crucial for embryo implantation, during which the endometrium is receptive around a week after ovulation. Previous gene transcription studies have demonstrated changes in endometrial gene expression during this transition from pre-receptive to receptive phase. This study by Kukushkina et al. published in Scientific Report is aimed at understanding how the endometrial DNA methylation changes throughout the menstrual cycle. DNA methylation is an epigenetic modification of DNA, where a methyl residue is covalently added to the cytosine nucleotides. This process generates specific methylation pattern which contributes to tissue-specific gene transcription and thereby controlling the tissues development and functions. Hence, the authors hypothesized that the transcriptomic changes observed in endometrium may be regulated by changes in global DNA methylation pattern.
To decipher, the study compared samples of pre-receptive and receptive endometrium collected from 17 healthy fertile-aged women within one menstrual cycle from the same individual. Primarily, three analyses were performed to evaluate the effect of DNA methylation on gene expression, the correlation between them, and pathway analysis to understand biological context.
The results suggested that DNA methylation remained relatively stable with only small-scale changes affecting 5% of the studied CpG sites. Further analyses identified CpGs annotated to ZMIZ1 (a transcription factor regulator) as one of the top significantly differentially methylated genes. The differentially methylated sites were also mapped to several genes which have known the function in endometrial receptivity and embryo implantation. Overall, approximately 30% of the differentially methylated CpG sites correlated with gene expression measured by mRNA sequencing. Additionally, the ontology and pathway analyses of the genes corresponded to the differentially methylated sites/regions showed several pathways such as immune response, Wnt signaling, angiogenesis and VEGF signaling, cell adhesion and extracellular matrix remodeling, which have established roles in endometrial receptivity.
There are two main limitations of this study. Firstly, the sample size was rather small. Secondly, the analyses on endometrial whole tissue biopsies may miss potentially methylation pattern because of the presence of many other cell types, e.g., stroma, epithelium, immune cells. Hence, future studies in endometrial cell populations separated by laboratory technique are warranted. Nonetheless, this study provides understanding on the molecular governing of endometrial biology and its receptivity. The knowledge is important to understand endometrial pathogenesis which disrupts the proper endometrial maintenance and function.
---
---
epigenetic
DNA
endometrium during the transition
DISCLAIMER
EndoNews highlights the latest peer-reviewed scientific research and medical literature that focuses on endometriosis. We are unbiased in our summaries of recently-published endometriosis research. EndoNews does not provide medical advice or opinions on the best form of treatment. We highly stress the importance of not using EndoNews as a substitute for seeking an experienced physician.
<< Previous Article

Next Article >>