Factors that Impact IVF-ICSI Outcomes of live birth
By:
Kasthuri Nair
- Aug 3, 2017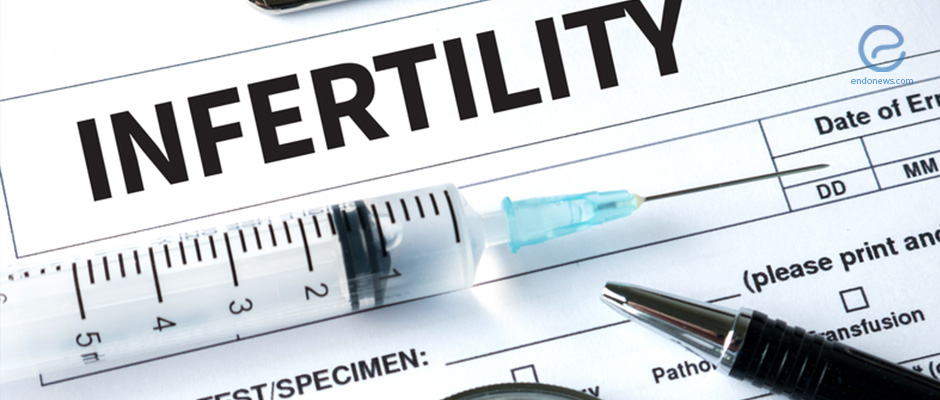 Cumulative live birth rate in women with stage III or stage IV endometriosis who have undergone IVF-ICSI can depend on a variety of factors, some that are controllable and some that are not.
Key Points
Highlight:
Roux et al. conducted a study in order to discover the factors the adversely affect cumulative live birth rate (LBR) in women with stage III or IV endometriosis.
Importance:
Women have endometriosis are often in their reproductive years and may wish to start a family. A diagnosis of endometriosis often prevents a woman from having a child.
This study seeks to identify the factors that obstruct a woman from having a child when undergoing IVF/ICSI.
Understanding these factors will lead to further research that could potentially reduce the adverse impact on IVF/ICSI outcomes. These factors may even be life style changes that the individual could make easily.
What's done here?
The researchers recruited participants from one institution over a period of approximately 4 years. These participants had stage III or IV endometriosis, infertile for at least a year and had undergone IVF/ICSI.
The following clinical criteria were noted for each patient: age, body mass index, current smoking, type and duration of infertility, other causes of infertility, history of endometriosis preceding assisted reproductive technology, endometrioma surgery, presence or absence of endometrioma while undergoing IVF, and the presence of deep infiltrating endometriosis.
The researchers also looked at antimüllerian hormone and antral follicle count. They used Bologna criteria to record poor ovarian response (POR).
The researchers also took note of certain variables in the IVF protocol.
The treatment protocol is basically as follows:

Participants received doses of GnRH agonists for 3-6 months before their IVF/ICSI cycle.
After IVF the patients underwent a transvaginal ultrasound, serum estradiol measurements, and LH measurements.
The amount of gonadotropin was adjusted on the 8th day of stimulation according to ovarian response.
Oocytes were retrieved from the participants 36 hours after Human chorionic gonadotropin (HCG)/recombinant-derived r-HCG injection. The embryo was transferred 48-72 hours after retrieval.
Pregnancy was diagnosed using positive level of plasma HCG on the 14th-day post embryo transfer.
The following information was also collected: clinical pregnancy, which refers to the presence of an embryo with a heart beat at 8 weeks; ectopic pregnancy; one baby or twins; early miscarriage, loss of fetus within 10 weeks- 10 and 22 weeks or late miscarriage, when present, complications during gestation; age of mother during delivery; and delivery type.

In summary, the outcomes measured were the cumulative LBR for each IVF/ICSI cycle and participant. This value was measured for both the frozen and fresh embryo transfers. They also measured the clinical pregnancy rates per IVF/ICSI cycle and participant.
Key results:
The cumulative LBR for each IVF/ICSI cycle is 14.7% and per participant is 31.7%.
Active smoking, POR, and rAFS stage IV decrease the cumulative LBR.
Cumulative LBR per person:

With no factors – 59.4%
With one factor – 25.6%
With two or three factors – 7.7%

21 participants had various pregnancy related complications.
Limitations of the study:
To confirm and add to the findings of this study a larger, multicentric study is required. This study could not determine all the factors that affect IVF/ICSI outcomes.
Lay Summary
Endometriosis affects women in their reproductive years, which often makes it difficult for women with this disease to reproduce. A paper published in the Journal of Assisted Reproduction and Genetics by Roux et al. from Marseille, France, addressed this issue of infertility in women with stage III and stage IV endometriosis by exploring the causes of IVF-ICSI failure. IVF/ICSI failure was determined using cumulative live birth rate (LBR). This paper titled "Factors associated with a poor prognosis for the IVF-ICSI live birth rate in women with rAFS stage III and IV endometriosis" defined stage III and stage IV endometriosis using the conventions of the American Fertility Society (rAFS).
The authors of this study, Roux et al., looked at the cumulative LBR for every IVF/ICSI cycle for each of the 101 patients. They took specifically concentrated on the factors that caused poor cumulative LBR.
The results of the study show that active smoking, poor ovarian response as defined by the Bologna criteria, and rAFS stage IV causes a significant decrease in cumulative LBR per IVF/ICSI cycle endometriosis.
---
---
IVF
ICSI
ART
rAFS
Live Birth Rate
Smoking
DISCLAIMER
EndoNews highlights the latest peer-reviewed scientific research and medical literature that focuses on endometriosis. We are unbiased in our summaries of recently-published endometriosis research. EndoNews does not provide medical advice or opinions on the best form of treatment. We highly stress the importance of not using EndoNews as a substitute for seeking an experienced physician.
<< Previous Article

Next Article >>