Omitted facet of endometriosis : mental health related to stigma
Oct 6, 2023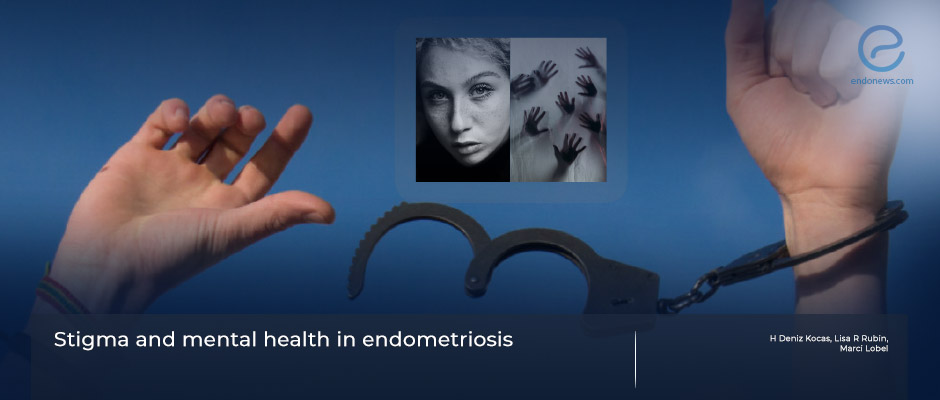 Clinical psychologists plea in endometriosis: health professionals should be aware of stigma!
Key Points
Highlights:
The pathogenesis, clinical management, and natural course of endometriosis need to be scientifically updated.
Among the endometriosis patients, there seems to be an important mental stress burden that also needs special attention.
Importance:
Depression besides anxiety is consistently higher in endometriosis patients when compared to healthy controls with negative mood changes like being miserable, angry, frustrated, helpless, hopeless, and defeated.
What's done here:
This is a review from the clinical psychologists' point of view, providing sources of stigma pertaining to menstruation, chronic pain, and infertility, and their impact on patient's mental health with particular implications for patient care in endometriosis patients.
Key Results:
Healthcare workers can help to raise awareness of endometriosis among the general public in order to assist in reducing stigma:
So that the heavy burden of endometriosis on mental health in vulnerable patients may well be managed via appropriate mental health services and support.
Lay Summary
A team of clinical psychologists involved in women's health led by Deniz Kocas has published a recent review on the mental health aspect of endometriosis patients in the European Journal of Obstetrics & Gynecology and Reproductive Biology.
Endometriosis is a notoriously complex disease through not well-understood pathogenesis along with multifaceted presentations in patients leading to complicated issues in women's health worldwide.
"Stigma", defined as an "attribute that is deeply discrediting", also affects the psychosocial milieu of endometriosis patients widely. Stigma sets women apart from others and labels them as having a defect of body or character that spoils their appearance or identity. This discredited attribute could be readily discernable or could be hidden but nonetheless discreditable if revealed. Few studies have been conducted on stigma in endometriosis patients where most of these focus on being associated with menstrual pain or menstruation itself.
Endometriosis is associated with chronically painful menstruation, sex, and pelvic symptoms, pain stigma can contribute to ill-being and poorer mental health. Chronic pain is well documented within the endometriosis-referenced literature, however, the stigma of chronic pain is often not explicitly discussed.
Although research on stigma in endometriosis is sparse, an overall view of affected patients readily reveals that stigma is quite prevalent. Current psychological research demonstrates that stigma influences mental well-being and that it deserves more attention in endometriosis, given that mental distress is commonplace in these women. Present studies focus on stigma surrounding menstruation, yet research on the experience of endometriosis reveals that chronic pain and infertility – conditions that are often stigmatized – exist among patients.
It is a well-known fact that endometriosis patients delay seeking medical care due to the stigma associated with their symptoms and additionally, for those who do visit a healthcare worker, it is common for their symptoms to be normalized and invalidated. In this way, endometriosis stigma interferes negatively with patient care-seeking and the quality of care that they receive. The present dilemma could be solved by health care professionals raising awareness of endometriosis among the general public to assist in reducing stigma, and the debilitating impact of endometriosis on mental health in vulnerable patients could be managed properly within the domains of appropriate mental health services and support.
---
---
endometriosis
mental health
stigma
infertility
dysmenorrhea
chronic pain
women's health
DISCLAIMER
EndoNews highlights the latest peer-reviewed scientific research and medical literature that focuses on endometriosis. We are unbiased in our summaries of recently-published endometriosis research. EndoNews does not provide medical advice or opinions on the best form of treatment. We highly stress the importance of not using EndoNews as a substitute for seeking an experienced physician.