Is Physical Exercise Effective in Endometriosis?
By:
Hale Goksever Celik
- Nov 28, 2018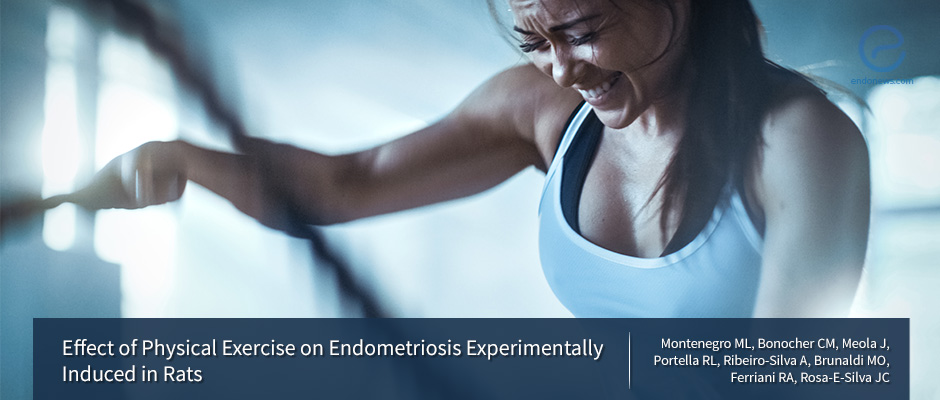 Physical exercise could be recommended to treat endometriosis reducing the size of endometriotic lesions.
Key Points
Highlights:
Importance:
What's done here?
Key results:
Strengths and Limitations
Lay Summary
Endometriosis is defined as the localization of endometrial tissue outside the uterine cavity. Dysmenorrhea, dyspareunia, chronic pelvic pain, and infertility are mostly encountered symptoms of endometriosis. Although there are several theories explaining the pathogenesis of endometriosis, the exact pathogenesis still has not been understood.
Based on the hypothesis of inflammatory predisposition, the physical activity is thought to have a beneficial effect on endometriosis.
Montenegro et al, a group of scientists from Brazil, published an animal study titled as "Effect of Physical Exercise on Endometriosis Experimentally Induced in Rats" in the journal named as Reproductive Sciences. The authors aimed to evaluate the usefulness of physical activity on the treatment and prevention of endometriosis.
They compared 7 groups of 10 rats each: sedentary (no exercise), light exercise (once a week), moderate exercise (3 times a week), and intense exercise (5 times a week). Three groups were introduced to physical exercise before endometriosis induction to understand a possible protective ability and the the rest of the groups started physical exercise after endometriosis induction to understand therapeutic usefulness. They chose swimming as the physical activity, because the rats have innate swimming ability which is a less stressful activity for these animals.
At the end of 10-week swimming, they observed increased levels of Fas gene expression and decreased levels of Mmp gene expression before and after endometriosis induction. It means that proliferation, migration and differentiation of endometriotic tissue decreased. Besides this, oxidative stress was also decreased with physical activity. However, immunohistochemical analyses did not provide useful results with no significant data for protein levels.
"Physical exercise can play an important role in the treatment and prevention of endometriosis and additional controlled studies are necessary in order to clarify the real role of physical exercise in women with endometriosis." they added.
---
---
endometriosis
physical activity
treatment
prevention
oxidative stress
DISCLAIMER
EndoNews highlights the latest peer-reviewed scientific research and medical literature that focuses on endometriosis. We are unbiased in our summaries of recently-published endometriosis research. EndoNews does not provide medical advice or opinions on the best form of treatment. We highly stress the importance of not using EndoNews as a substitute for seeking an experienced physician.
<< Previous Article

Next Article >>