Institutional Violence Typically Faced by Women with Endometriosis
Oct 11, 2017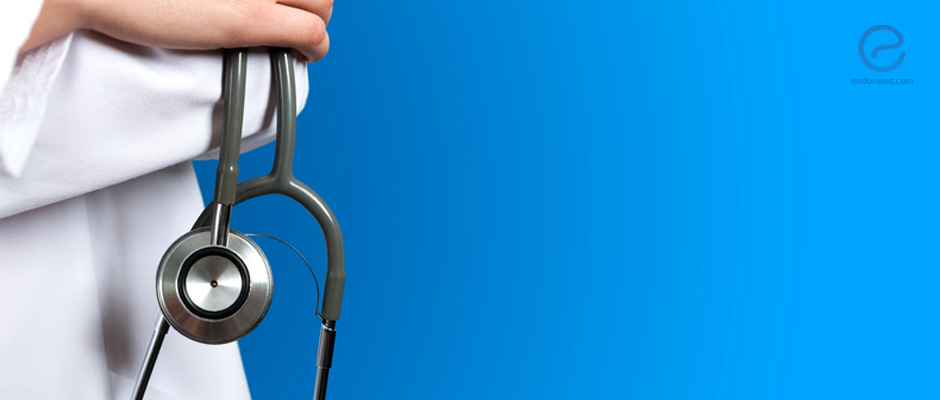 A woman's journey with endometriosis is difficult; some of the adversity can be attributed to the quality of institutional care an individual receives.
Key Points
Highlights:
This study seeks to identify the types of institutional violence faced by women with endometriosis. Institutional violence is defined as the negligence and failure of institutions to provide public services in a complete and respectful manner.
The paper specifically looks at the institutional violence that occurs during a woman's journey to treatment as well as institutional violence that occurs with respect to a woman's body.
Importance:
Endometriosis is already a painful disease. The woman suffering from this disease should not have to face any more adversity at the hands of the institutions that are supposed to reduce the burden. By identifying areas of concern, endometriosis care can be changed for the better.
What's done here?
This study is based on the Bertaux reference, which is useful for qualifying the narratives of life and gives researchers an insight into life with endometriosis.
There were twenty participants that were recruited from two groups: Endometriosis and I and Endometriosis and Infertility Carriers Support Group, otherwise referred to as GAPENDI.
Interviews were performed in person and the resulting data included what was said by the women as well as what was not said. The authors point out that the non-verbal narrative is just as telling as the verbal one. Interviews were later transcribed and collected within a field journal.
Data analysis and interpretation involved reading the interview material and notes twice. The first round of reading focused on identifying pertinent information and the second round categorized that information into 19 separate statements. The steps of analysis proceeded as stated by Bertaux. First, a plausible interpretation status was achieved and then there was a comparative and comprehensive analysis of the data.
It is important to note that the theme of institutional violence arose from the analysis of the narratives. The study did not start with this focus.
Key results:
Forms of institutional violence experienced during an individual's pilgrimage for healthcare include:

Lack of assured access to appropriate treatment.
An individual's trek to and experience with different gynecologists. Some women say this experience was a good one, whereas others feel as though the doctor did not heed their concerns.
A lack of healthcare specialists and services, which can sometimes involve an inability to access a private practice and high costs of healthcare.
Inability to pay for specialist care.
Unprepared and uninformed health care providers.
Lack of prioritization when it comes to endometriosis in the scope of woman's health care.

Forms of institutional violence with respect to a woman's body include:

Trivialization of a woman's suffering. This is especially important as it is hard to determine the level of pain being felt by the patient unless a health care provider specifically speaks with the patient.
Doctor's distrust of a patient's claim, which is exacerbated by negative test results.
Silencing of the patient by the doctor.
Humiliation at the hands of the healthcare provider.
The healthcare provider's actions or words that scare the patient additionally and unnecessarily.
Invasion of a woman's body.
These issues of institutional and gender violence are especially prevalent in obstetric care.
Limitations of the study:
This study is conducted within one country and this can limit the findings of the study because healthcare culture can be different from one country to another. Types and levels of institutional violence can differ from country to country.
Lay Summary
Endometriosis is a painful disease for many reasons. The physical pain caused by the illness is acknowledged by all; however, the pain resulting from institutional violence is not as commonly discussed. Before proceeding, it is important to define institutional violence as the negligence and failure of institutions to provide public services in a complete and respectful manner. São Bento and Moreira recently published an article titled "The experience of Illness of women with endometriosis: narratives about institutional violence" in Ciência & Saúde Coletiva that delves into the aforementioned issue of institutional violence faced by women suffering from endometriosis. The paper is split into two parts, the first discusses a woman's journey to diagnosis, treatment, and care; whereas, the second part looks at institutional violence with a focus on the woman's body in terms of invasion.
The study was created with the Bertaux reference in mind, which is found within the Narratives of Life. There were 20 participants in the study and they all had endometriosis and they were recruited from two different channels. All participants gave an interview and those interviews were later analyzed for content.
The results show that in terms of a woman's journey for healthcare, there are many opportunities for institutional violence to occur. Commonly cited issues include the inability to access healthcare or restricted access to certain facilities; surmounting medical bills; as well as criticism and negligence at the hands of healthcare providers. In short, this pilgrimage to procure good and comprehensive treatment can increase suffering, thus constituting it as institutional violence. The results also showed the effects of institutional violence in the way a woman's body is treated. The first type of violence occurs in the nature and quality of the doctor-patient relationship as well as the doctor's ability to treat the illness. The second type of violence occurs during an examination, as they can be rather intrusive in nature. This is especially true for gynecology. In short, this study proves that there are many improvements that can be made by institutions in order to decrease adversities faced by a woman battling endometriosis.
---
---
Institutional Violence
Healthcare
gender
DISCLAIMER
EndoNews highlights the latest peer-reviewed scientific research and medical literature that focuses on endometriosis. We are unbiased in our summaries of recently-published endometriosis research. EndoNews does not provide medical advice or opinions on the best form of treatment. We highly stress the importance of not using EndoNews as a substitute for seeking an experienced physician.