How to Minimize the Costs Associated with Endometriosis Care
By:
Kasthuri Nair
- Jan 30, 2018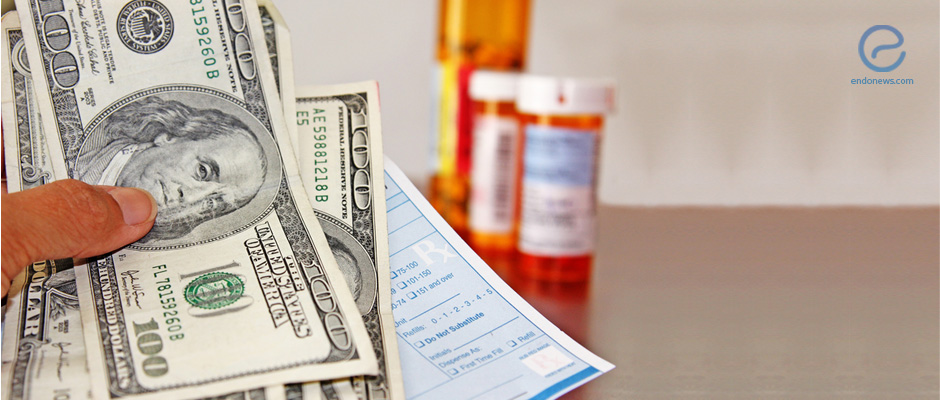 Endometriosis care can be expensive and burdensome, but this article describes various options for a more cost-effective and less stressful medical journey.
Key Points
Highlights:
This publication focuses on the various factors that can impact the value, burden, and cost of treatment for women with endometriosis.
Importance:
Endometriosis treatment can be costly, inefficient, and wasteful. Patients should be given cost-efficient diagnostic and treatment options to minimize the burden of treatment.
What's done here?
This editorial compiled information from various publications to generate a comprehensive article that delineates the best options for decreasing the burden of treatment.
Key points:
1. Factors impacting the financial burden of endometriosis:
The costs, direct and indirect, of managing endometriosis can vary from one country to another (direct prices range from $1109 in Canada to $12,118 in the United States; indirect costs range from $3314 in Austria to $15,737 in the USA).
Women with symptomatic endometriosis that do not wish to get pregnant can be subject to a variety of diagnostic and therapeutic strategies. The Practice Committee of the American Society for Reproductive Medicine recommends that women with endometriosis that do not wish to get pregnant should avoid surgical procedures and rely on medical treatments instead.
The United Kingdom recently published guidelines that allow an individual to determine the cost-effectiveness of different diagnosis and treatment options.
2. Reducing low-value diagnostic modalities
Transvaginal ultrasonography (TVUS) is a highly accurate initial diagnostic tool that can be used to locate ovarian and deep endometriotic lesions.
Magnetic resonance imaging (MRI) is not often recommended but may provide valuable information in certain circumstances (inconclusive TVUS and before risky surgeries to remove deep lesions)
Identification and the physical removal of early lesions are not associated with a poorer prognosis, given that patient is subject to some form of medical suppression.
Patients with endometriosis may have a delayed diagnosis. That being said, if endometriosis is suspected, the healthcare provider should diagnose and treat the symptoms of the disease.
3. Reducing low-value medical treatment
Costly drugs should only be prescribed when safe and inexpensive medications are not effective or efficient.
There is a stepped-care approach that can be used in the management of symptomatic endometriosis. The healthcare provider should prescribe low-dose oral contraceptives and low-cost progestins before dienogest, and finally, the last resort is GnRH agonists.
The NICE Guideline Committee states that the most cost-effective strategy is to use cheap hormonal treatments after an empirical diagnosis.
The healthcare provider should keep the patient's personal preferences in mind while prescribing a standard hormonal treatment.
4. Reducing low-value surgical treatment
Pursuing surgery for pain relief and subjecting the patient to bowel resection when it is not recommended can be physically harmful and financially costly.
Robotic surgery and other expensive surgical equipment should not be used unless there are significant advantages associated with using such instruments.
After surgery, a patient should rely on medical treatments to prevent recurrence.
5. Minimally disruptive endometriosis management: reducing the burden of treatment
A patient faces the burden of illness as well as the treatment. It is important to minimize both of them as much as possible.
Minimally disruptive medicine aims to reduce the burden of treatment on the patient and the caregiver while simultaneously providing high-quality medical care.
Assessment of value-based assessment of health technologies is essential.
Limitations of the article:
This article does not provide any novel basic science information and must rely on the information amassed from other publications. The authors of this editorial cannot guarantee the validity of results from other studies.
The decisions are biased to financial issues, pain, treatment of the disease, or disability which is unresponsive to medical treatment and could be resolved only through surgery should not be underestimated, in other words, patient-centered treatment is always advisable which can be possible only by through experienced physicians and specified centers.
Lay Summary
Paolo Vercellini, Maria Pina Frattaruolo and Laura Buggio, from Milan, Italy, recently published an editorial titled "Toward minimally disruptive management of symptomatic endometriosis: reducing low-value care and the burden of treatment" in Expert Review of Pharmacoeconomics & Outcomes Research. The authors discuss the various costs and burdens associated with the endometriosis detection and treatment. Additionally, they offer suggestions that can decrease the weight of treatment while subsequently reduce the burden of illness.
Many factors could affect the financial burden associated with endometriosis. The financial burden can be different for different countries. Additionally, there are a variety of diagnostic and therapeutic strategies that can be used on individuals suffering from endometriosis. Patients can fall victim to overmedicalization where they incur unnecessary medical costs. Some countries, namely the United Kingdom, have started to publish guidelines that make a note of cost-effective methods for diagnosis and treatment of endometriosis.
Laparoscopy is currently used for diagnosing endometriosis; however, it is financially costly and can be physically risky. The authors recommend using Transvaginal ultrasonography (TVUS) and Magnetic Resonance Imaging (MRI) as diagnostic tools. In this section of the paper, the authors justify the use of medical treatment, as opposed to surgical removal, on early lesions.
The next section of the paper discusses medical treatments. The authors introduce a stepwise-care approach that can be used to treat endometriosis. They also cite the NICE Guideline Committee, where it is said that the most cost-effective strategy is empirical diagnosis and standard hormonal treatments. The overarching goal of this section was to prove that costly therapies are only necessary if the inexpensive, safe medications have been tried and were rendered ineffective.
Surgery is often thought to be a big and vital part of endometriosis treatment, but the authors maintain that it should not be pursued solely for pain management. Additionally, a patient should not undergo a bowel resection unless it is clinically recommended. Expensive surgical equipment, like Robotic surgery, appear exciting but may not provide enough of a benefit to justify the financial burden. After surgery, a patient with endometriosis should take medical treatments to prevent the risk of recurrence.
The final section of the paper talks about minimally disruptive medicine, which provides high-quality medical care to decrease the burden of illness while concurrently minimizing the burden of treatment on the patient.
---
---
Finances
Cost
Burden
MRI
TVUS
Laparoscopy
Surgery
Bowel Resection
Robotic Surgery
Minimally Disruptive Medicine
DISCLAIMER
EndoNews highlights the latest peer-reviewed scientific research and medical literature that focuses on endometriosis. We are unbiased in our summaries of recently-published endometriosis research. EndoNews does not provide medical advice or opinions on the best form of treatment. We highly stress the importance of not using EndoNews as a substitute for seeking an experienced physician.
<< Previous Article