How likely is it to get pregnant and have a baby after undergoing surgery for high stage endometriosis?
By:
Eylül GÜN
- Feb 24, 2022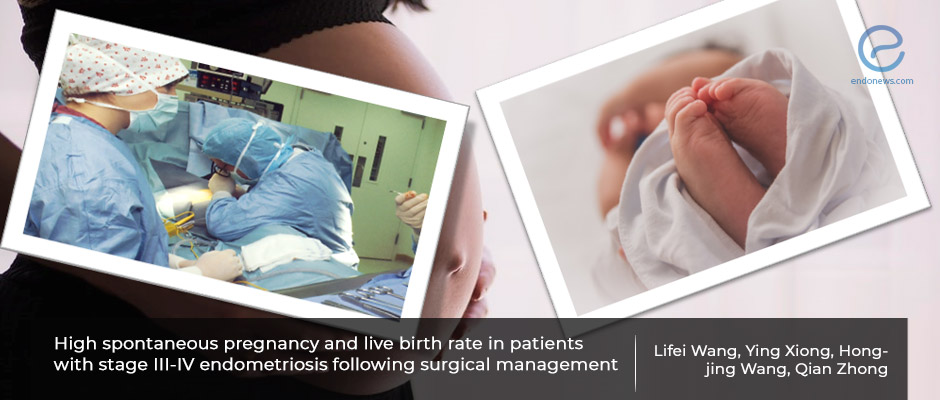 Researchers report successful fertility rates after surgery
Key Points
Highlight:
Young patients suffering from stage III or IV endometriosis might have a high rate of successful pregnancies and live births if managed surgically.
Importance
Even though the latest guidelines recommend surgical intervention for Stage I and II endometriosis in order to improve fertility outcomes in young patients, there is no recommendation on how to approach those with higher stages.
The most significant factor in predicting the fertility outcomes in these patients after surgery remains to be the EFI score.
What's done here:
This is a retrospective report of 109 women with Stage III and IV endometriosis who underwent laparoscopy combined with hysteroscopy with the aim of improving fertility outcomes.
The patients underwent surgery for either an ovarian cyst of >4 cm or infertility.
The pregnancy and live birth rates of these patients were evaluated in the postoperative period.
Key results:
Primary infertility was detected in almost half of the patients.
Laparoscopy revealed a 58% rate of Stage III and a 42% rate of Stage IV endometriosis.
Endometrial polyps were detected via hysteroscopy in 43% of the patients.
The spontaneous pregnancy rate was 57%, and the live birth rate was 76%.
Dysmenorrhea went away after surgery in almost half of the patients.
Lay Summary
As one of the most common causes of infertility in women, endometriosis might be surgically interfered with depending on the stage. For Stage I and II endometriosis, surgery is recommended in the latest guidelines to ameliorate fertility rates, however, there is not a consensus for advanced-stage endometriosis (stage III and IV).
Wang et al. reported a retrospective study in which they evaluated the postoperative pregnancy and live birth outcomes of patients with stage III and IV endometriosis. The results of the study were written as a Letter to the editor and published in the March 2022 issue of the Asian Journal of Surgery.
In the study, a total of 109 women who were previously diagnosed with endometriosis underwent fertility-sparing surgeries due to the presence of an ovarian cyst of >4 cm or infertility were evaluated. Almost half of the patients had primary infertility. During laparoscopy, 58% of the cases were classified as Stage III and 42% as Stage IV. Along with laparoscopy, a hysteroscopy was performed in all patients in order to detect a concurrent endometrial polyp which turned out to be present in 43% of the patients. The patients were followed up for at least 8 months. Spontaneous pregnancy after surgery was seen in 57% of these patients, and most of them got pregnant in the first postoperative year. Dysmenorrhea was a common problem for the patients prior to surgery, and it went away after surgery in almost half of them.
The pregnancy rates were as high as 60% in patients who had a low anti-mullerian hormone and underwent a unilateral oophero-cystectomy. Those who had a bilateral oophero-cystectomy on the other hand achieved to get pregnant by 42%. The live birth rate was reported to be 76%.
The authors declare that the EFI score is a significant prognostic factor in predicting fertility outcomes whereas infertility type or duration, DIE, r-ASRM stage, presence of polyps, dysmenorrhea, or adenomyosis were not found to be related. They recommend IVF treatment after surgery for patients with hydrosalpinx.
They conclude by stating that a surgical method combining hysteroscopy and laparoscopy may be used as a first-line treatment in young patients with Stage III and IV endometriosis who intend to have children.
---
---
endometriosis
endometriosis surgery
fertility
pregnancy
live birth
advanced stage
stage III
Stage IV
DISCLAIMER
EndoNews highlights the latest peer-reviewed scientific research and medical literature that focuses on endometriosis. We are unbiased in our summaries of recently-published endometriosis research. EndoNews does not provide medical advice or opinions on the best form of treatment. We highly stress the importance of not using EndoNews as a substitute for seeking an experienced physician.
<< Previous Article

Next Article >>