Endometriosis and environmental factors
By:
Selma Oransay
- Sep 16, 2022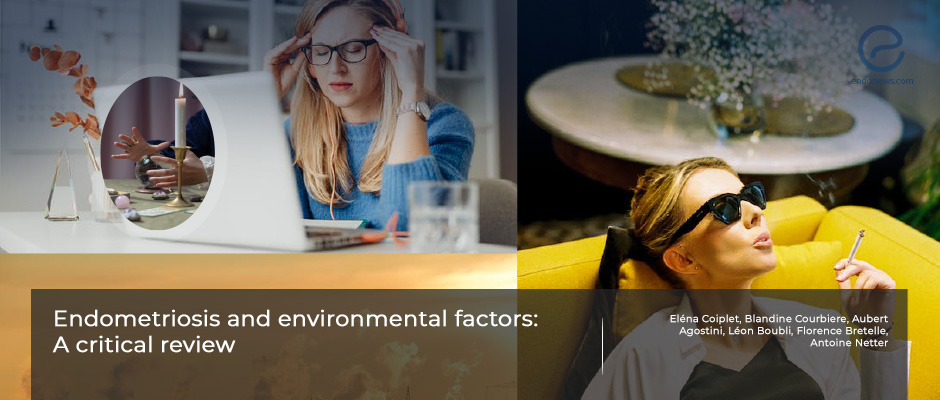 No link could be proven between chemicals and endometriosis developement.
Key Points

Highlights:
The recent literature review does not indicate strong evidence between endometriosis and exposure to environmental factors.
Importance:
Research on primates and rodents has given rise to credibility in the link between exposure to different chemicals and developing endometriosis.
Meanwhile, several methodological obstacles limit the generalization of the results to humans.
What's done here:
This review was penned to provide an overview of current knowledge on the relationship between various environmental factors and endometriosis.
A literature search between 1980 and 2021 was done using the keywords "environmental factors" and "endometriosis" to evaluate the influencing factors.
Key results:
Available literature does not prove the link between endometriosis and the lifestyle factors such as caffeine and alcohol intake, smoking, dietary factors, nightshift work, physical activity, physiological stress, and infections.
Chemicals such as dioxins, parabens, bisphenol A, phthalates, heavy metals, and dimethyl stilbestrol all have very weak relationships with endometriosis development.
Lay Summary
The estrogen-dependent nature of endometriosis has generally led to search endocrine-based causes. Especially, polychlorinated biphenyls, dioxins, and Dietilstilbesterol are the most studied chemicals in the literature. Interesting data that needs confirmation in the future also suggest a link with night work, red meat consumption, and sun exposure.
Restoring a link between endometriosis development and these various lifestyle factors or chemicals seems complicated due to the average 7 years delay between the beginning of symptoms and diagnosis of the disease.
Coiplet et al. from the Department of Gynecology and Obstetrics of Public Aid Hospital of Marseille, France, performed a literature search using the PubMed database and selected the most relevant articles that offered the best evidence about the link between endometriosis and influencing chemicals or lifestyles. The authors were interested in literature published after the 1980s and excluded systematic reviews and meta-analyses.
In this review, no definitive link between endometriosis development and the selected chemicals or environmental factors could be proven. After discussing the articles about the subject, the authors stated that in the future, carefully designed studies with rigorous subject selection strategies and incorporating environmental and genetic factors would help to understand the impacts of this issue.
This review article was recently published in the Journal of Gynecology and Obstetrics and Human Reproduction.
---
---
environmental exposure
endocrine disruptors
lyfstyle
dioxins
persistent organic pollutants
polychlorinated biphenyls
endometriosis.
DISCLAIMER
EndoNews highlights the latest peer-reviewed scientific research and medical literature that focuses on endometriosis. We are unbiased in our summaries of recently-published endometriosis research. EndoNews does not provide medical advice or opinions on the best form of treatment. We highly stress the importance of not using EndoNews as a substitute for seeking an experienced physician.
<< Previous Article

Next Article >>