Endometriosis-related Mitochondrial DNA Control Region Polymorphisms Found in Brazil
By:
Kasthuri Nair
- Dec 8, 2017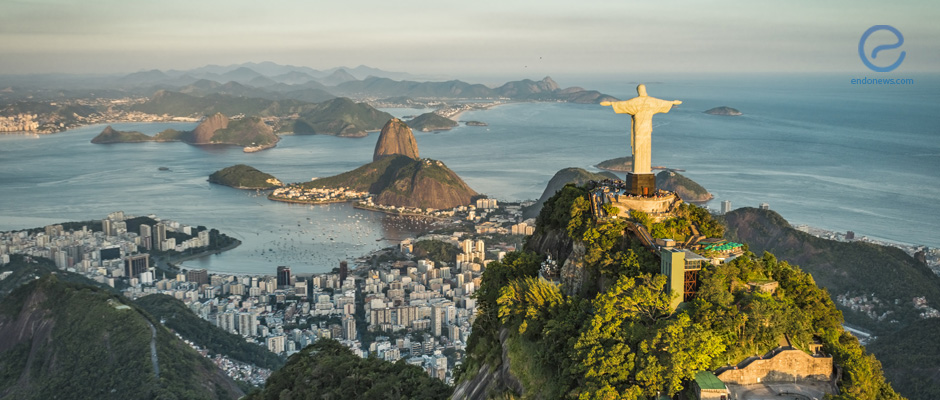 "Certain mitochondrial DNA control region polymorphisms are altered in endometriosis," a Brasilian study found.
Key Points
Highlights:
Alterations in mitochondrial DNA (mtDNA) control region polymorphisms have been previously identified in the peritoneal fluid and endometriosis tissues of patients with endometriosis from Korean and Indian populations. Given that they are population-specific and that the Brazilian population is an admixture of multiple ethnicities, authors sought to identify endometriosis-associated mtDNA control region polymorphisms in a cohort of Brazilian women.
Importance:
The mechanisms and molecular players that drive endometriosis development are still at large. Elucidating the mechanism and critical players will enable researchers to create a targeted therapy for endometriosis treatment.
What's done here?
182 Participants were recruited from an institution in Brazil. 90 of these participants were placed in an endometriosis group, and 92 participants were placed in a control group, which consisted of women who underwent surgery for benign lesions other than endometriosis.
Peripheral blood collected from all participants and DNA extracted, mitochondrial control regions such as HV1, HV2, and HV3 were amplified by PCR and sequenced.
The sequencing was compared to the revised Cambridge Reference Sequence (rCRS), and haplotypes were subsequently defined, and data analyzed.
Key results:
Specific polymorphisms are found more frequently in cases of endometriosis: T16217C (14.4% in endometriosis vs. 5.4% of controls), G499A (13.3% in endometriosis vs. 4.3% of controls).
T146C and 573.2C polymorphisms are found less frequently in the endometriosis cohort.
There was no difference in the various haplogroups between the two groups.
The overall conclusion is, polymorphisms T16217C and G499A are associated with an increase in the incidence of endometriosis, whereas T146C and 573.2C are linked with the absence of endometriosis in this Brazilian population. Results were different from Korean and Indian population polymorphisms.
Limitations of the study:
A limitation highlighted by this paper include the relatively low numbers of participants who had earlier stages of endometriosis.
Lay Summary
The genetic basis for the formation of endometriosis is still at large. Andres et al. from the University of Sao Paulo, Brazil, looked at various individuals, with and without endometriosis, to determine polymorphisms in the mitochondrial DNA (mtDNA) control region that could give rise to endometriosis. An explanation of their research process and results are published under the title "Polymorphisms of mitochondrial DNA control region are associated to endometriosis" in the Journal of Assisted Reproduction and Genetics.
The researchers collected peripheral blood samples from 90 women with endometriosis and 92 women with other gynecological impediments that require surgery. DNA was extracted from the blood samples, and then specific mitochondrial control sub-regions were amplified. The resulting sequences were then purified and compared. Statistical analysis was conducted on all the data.
The results showed that two polymorphisms are found more frequently in women with endometriosis; that is T16217C and G499A. On the other hand, other two polymorphisms, namely T146C and 573.2C, were found mostly in the absence of endometriosis in the Brazilian population and the findings were different from polymorphisms reported from the Korean and Indian populations. No difference was observed in haplogroups between groups, "The differences for the polymorphisms between the two groups are not related to a particular haplogroup since their distribution is similar in both groups" reported the authors.
---
---
Polymorphism
mtDNA
Brazil
genetics
DISCLAIMER
EndoNews highlights the latest peer-reviewed scientific research and medical literature that focuses on endometriosis. We are unbiased in our summaries of recently-published endometriosis research. EndoNews does not provide medical advice or opinions on the best form of treatment. We highly stress the importance of not using EndoNews as a substitute for seeking an experienced physician.
<< Previous Article

Next Article >>