Endometriosis pathogenesis through the lens of reactive oxygen species
Dec 5, 2017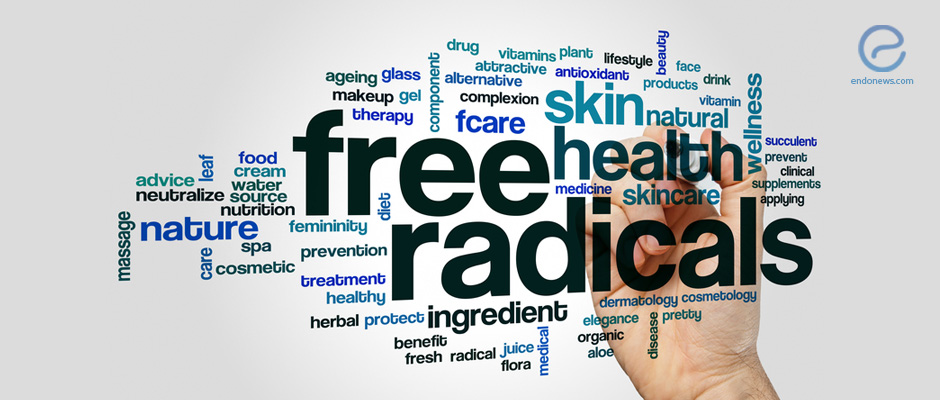 Downregulation of ARID1A by reactive oxygen species
Key Points
Highlight:
Oxidative stress is believed to be a factor in endometriosis development. This study examined how it affects AT-rich interactive domain 1A (ARID1A) gene, which is commonly down-regulated and inactivated in endometriosis, endometriosis-associated ovarian cancers and some other cancers like liver, breast, or gastric cancer.
Importance:
What's done here:
30 endometriosis and normal tissues were collected from patients underwent surgery for endometriosis or ovarian cancer
ARID1A gene expression and promoter methylation level were detected
Endometrial cells were co-cultured with reactive oxygen species, hydrogen peroxide (H2O2) to test ARID1A changes.
Data:
ARID1A gene was downregulated in endometriosis as compared to normal tissues.
Downregulation was associated with promoter hypermethylation.
H2O2 reduced ARID1A gene expression level in endometrial cells, by changing the methylation level of ARID1A gene promoter.
Limitations:
Staging of patient endometriosis is not available in the study
Small study sample size
Lay Summary
Oxidative stress caused by reactive oxygen species is an essential factor in endometriosis pathogenesis. The harmful effects of reactive oxygen species have been implicated in many diseases, although the multiple biological changes caused is unclear especially in endometriosis.
The article by Xie et al. reported the effect of reactive oxygen species in AT-rich interactive domain 1A (ARID1A) gene. This gene is frequently down-regulated and inactivated in endometriosis. It is also commonly mutated in some cancers, e.g., liver cancer, breast cancer, ovarian cancer and gastric cancer. The article aims to study the correlation between oxidative stress and ARID1A gene expression in endometrial cells.
Using the clinical samples of 30 endometriosis and 30 normal endometrial tissues, the authors showed that endometriosis samples had lower expression level of ARID1A, which is highly correlated with its promoter methylation level. ARID1A expression level was also downregulated by stimulating endometrial cells in culture with reactive oxygen species (H2O2) via regulating methylation in its promoter.
This study is limited by the small sample size and limited information on the stages of endometriosis included. It is also unclear whether endometriosis patients had received any medications. Nonetheless, the study showed that oxidative stress could directly affect molecular changes accounting for endometriosis pathogenesis through modulating ARID1A.
---
---
pathogenesis
Oxidative stress
pathogenesis
gastric cancer
endometriosis-cancer
DISCLAIMER
EndoNews highlights the latest peer-reviewed scientific research and medical literature that focuses on endometriosis. We are unbiased in our summaries of recently-published endometriosis research. EndoNews does not provide medical advice or opinions on the best form of treatment. We highly stress the importance of not using EndoNews as a substitute for seeking an experienced physician.
<< Previous Article

Next Article >>