Endometriosis Micrometastasis
Jun 5, 2017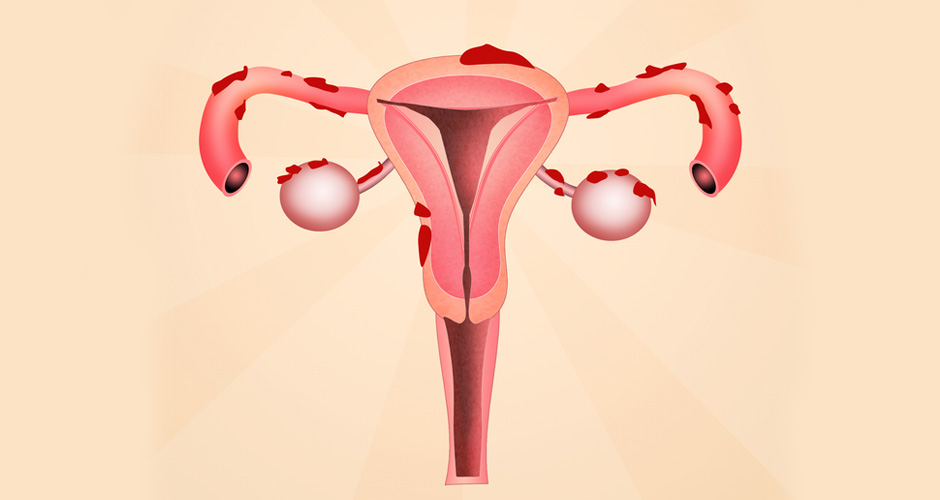 Endometriosis micrometastasis may explain the broad spectrum of non-pelvic symptoms experienced by women with endometriosis, such as nonpelvic pain, fatigue, malaise, eating disorders, anthropometric variation, endocrine and metabolic dysfunction, immunologic defects, and sociopsychological issues that impair their quality of life
Key Points
Highlight:
Microscopic endometriosis may spread to non-pelvic areas, including the lung, spleen, liver and the brain.
Importance:
Non-pelvic micrometastasis may explain endometriosis symptoms unrelated to the organs within the pelvis.
Micrometastasis supports vasculature-dependent dissemination of ectopic endometrium.
What's done here:
A mouse model of endometriosis using syngeneic endometrial cells was generated to allow monitoring of migration to other organ sites.
Key Results:
Fluorescent labeled endometrial cells migrate to lung, spleen, liver and the brain.
Limitations:
Data based on animal model only
Endometriosis metastasis outside of pelvic area is rarely seen clinically
Lay Summary
Micrometastasis is used to describe the migration of a small number of cancer cells from its original location to the other organs within the body. While endometriosis is not cancer, it occurs when endometrial cells migrate outside of the uterus and implant on other sites of the body.
Current theories describing how endometrial cells metastasize are:
Sampson's theory (most well-known), proposes that endometrial cells are shed out of the uterus during menstruation in a retrograde manner, and implant on pelvic structures.
Vascular dissemination theory describes that endometrial cells may enter the uterine vasculature or lymphatic system at menstruation, and then transported to the other sites.
Mesenchymal stem cells theory suggests that endometriosis may arise from ectopic differentiation of circulating mesenchymal stem cells, instead of endometrial cells.
The correct theory is still disputable, and investigators are often puzzled by the observations that endometriosis can occur in women with Mayer-Rokitansky- Küster-Hauser syndrome (with no uterus), and also, even in men.
In the study by Samani et al. published in the recent Oncotarget journal, the authors used a murine model to study the migration and micrometastasis capacity of endometriosis-derived cells to better understand the nature of this condition. The authors developed a mouse model of disseminated endometriosis using syngeneic fluorescein-labeled endometrial cells that were introduced into the peritoneum of the mouse to monitor of these cells when traveling to other organ sites within the mouse body.
Interestingly, the authors showed that fluorescein-labeled cells can migrate to non-pelvic areas, including the lung, spleen, liver and the brain. The presence of such extrapelvic migration and implantation is intriguing and occurred quite commonly in the mice studied. These data seem to support the theories that endometriosis can be disseminated by the vasculature system.
The authors suggested that endometriosis micrometastasis may explain the broad spectrum of non-pelvic related symptoms experienced by women with endometriosis, such as nonpelvic pain, fatigue, malaise, eating disorders, anthropometric variation, endocrine and metabolic dysfunction, immunologic defects, and sociopsychological issues that impair their quality of life. However, this conclusion must be taken with consideration because such extrapelvic endometriosis is not commonly reported, with only some number of endometriosis in the gastrointestinal tract (32.3%), urinary tract (5.9%), and distant sites including the lung, umbilicus, skin scars, liver, gallbladder, pancreas, breast, and extremities. Therefore, endometriosis micrometastases may be intrinsically rare because they do not truly contribute to the disease pathogenesis, or that they may not be recognized clinically because they are too small to be detected by naked eyes.
---
---
endometriosis
animal model
metastasis
micrometastasis
Fluoresce
DISCLAIMER
EndoNews highlights the latest peer-reviewed scientific research and medical literature that focuses on endometriosis. We are unbiased in our summaries of recently-published endometriosis research. EndoNews does not provide medical advice or opinions on the best form of treatment. We highly stress the importance of not using EndoNews as a substitute for seeking an experienced physician.
<< Previous Article

Next Article >>