Endometriosis increases the risk of miscarriage
Sep 6, 2017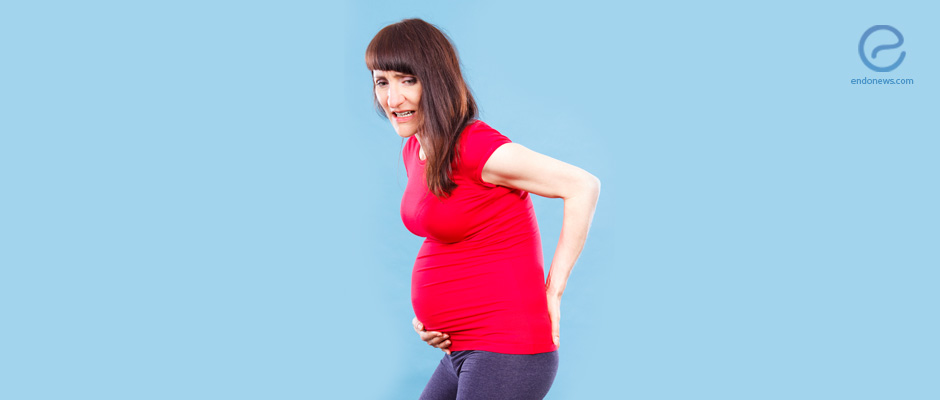 Comparison of endometriosis-affected pregnant women to disease-free pregnant women revealed that the risk of spontaneous miscarriage is increased by almost 80% in women with endometriosis.
Key Points
Highlights:
A total of 31,167 patients with endometriosis were compared to 137,815 patients without endometriosis. In the endometriosis group, the rate of miscarriages was statistically higher with OR of 1.77.
Importance:
Available data on miscarriages in pregnant women affected by endometriosis are conflicting; some report an increase in the risk, while others show no significant change. Most of these studies focus on pregnancies induced by medically assisted techniques, which may be a potential confounding factor in the outcome of gestation. This study aims to assess the association between endometriosis and the rate of miscarriage in women who became spontaneously pregnant.
What's done here?
This study evaluates the association between endometriosis and the frequency of early miscarriages in pregnant women by conducting a review and meta-analysis of the literature.
Data on early abortions in spontaneous pregnancies of endometriosis patients were extracted from four articles published between 2014 and 2016. These were retrospective cohort studies.
Key results:
Endometriosis increases the risk of miscarriages by about 80%
Limitations of the study:
This is a retrospective review of literature; further prospective studies are needed to confirm the association of endometriosis and miscarriage risk.
The study did not take into account the severity of endometriosis.
With the usual increased medical care for endometriosis patients, there may be more frequent reports of miscarriage in this population, while miscarriages may be underreported in the general population.
Lay Summary
This systematic review was based on four studies in literature and included a total of 31,167 pregnant women with endometriosis. Several studies were previously performed to establish the association between endometriosis and pregnancy loss with contradictory results. This somewhat large data set revealed a higher risk of early miscarriage in spontaneously pregnant (without the aid of medically assisted techniques) women with endometriosis.
The authors offered several explanations for the potential association of endometriosis and miscarriage:
(1) Local and systematic inflammation induced by endometriosis may trigger contractions and cervical maturation, which may explain a higher rate of spontaneous abortion in endometriosis patients;
(2) The endometrium plays a crucial role in the early implantation process, alteration of endometrium due to endometriosis could lead to miscarriages; and
(3) Endometriosis could result in a decrease in the ovarian reserve, especially when ovarian endometriomas are present. Excessive or accidental removal of healthy ovarian tissue during cystectomy, alterations in ovarian vascularization due to electrocoagulation and autoimmune reactions due to local inflammatory processes are all hypotheses that can explain the decrease in ovarian reserve.
Several limitations were also noted for this literature review. The severity of endometriosis and the criteria for diagnosis were not taken into consideration. The presence of adenomyosis (growth of the inner lining of the uterus into the uterine wall) associated with endometriosis was not mentioned. Finally, the reporting bias due to the regular medical follow-up endometriosis patients go through versus the general population may have affected the outcome of this literature review. The endometriosis patients may report the more frequent occurrence of spontaneous miscarriage, while it may be under-reported in the general population.
"Nonetheless, further prospective studies are needed to confirm the results of this systematic review to establish the exact impact of endometriosis on the miscarriage risk," concluded Minebois et al., from Nancy, France.
---
---
endometriosis
miscarriage
spontaneous pregnancy
DISCLAIMER
EndoNews highlights the latest peer-reviewed scientific research and medical literature that focuses on endometriosis. We are unbiased in our summaries of recently-published endometriosis research. EndoNews does not provide medical advice or opinions on the best form of treatment. We highly stress the importance of not using EndoNews as a substitute for seeking an experienced physician.
<< Previous Article

Next Article >>