Endometriosis and Productivity at Home and in the Workplace
By:
Kasthuri Nair
- Jul 7, 2017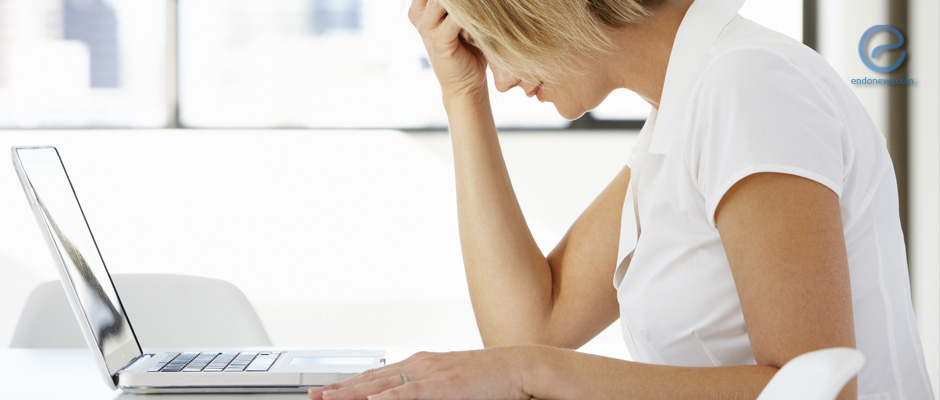 Endometriosis symptoms and productivity are closely related, and urgent guidance strategies are necessary to help women and employers to reduce productivity loss
Key Points
Highlights:
This is an original study demonstrating the relationship between individual`s endometriosis self-reported symptoms and daily productivity. The researchers use presenteeism and absenteeism to gauge productivity at home and work. Endometriosis symptoms and productivity are closely related and urgent guidance strategies are necessary.
Importance:
Endometriosis is a challenging and painful disease to live with. The results of this study can help formulate guidance strategies for women with endometriosis thus that they can reduce the productivity loss that stems from the illness.
The results of the survey can also be communicated to employers to help them understand the nature of this disease. Understanding Endometriosis will allow organizations to create a better office environment for their employees who have the illness.
What's done here?
The study recruited women with endometriosis who are between the ages of 18-49. These women should be exhibiting the symptoms of endometriosis to be eligible for the study. Prospective participants should also be undergoing treatment or have undergone a hysterectomy.
Data collected through a web-based survey from 5 different countries; however, the recently published paper only delineates the findings from the United States cohort.
Patients completed a general survey, which includes standardized questions as well as questions pertinent to this study. The part relevant to this study is called the Health-Related Productivity Questionnaire (HRPQ) and is used to measure productivity. It contains questions that concern presenteeism and absenteeism.
Statistical analysis performed on the data produced from the surveys.
Key results:
Women with endometriosis on average lost:

5.3 hours at work due to presenteeism
1.1 hours at work due to absenteeism
2.3 hours at home due to presenteeism
2.5 hours at home due to absenteeism

The greater the severity of the symptoms, the more productivity is lost at home and work.
Individuals with more than three symptoms had decreased productivity at work compared to those who only had 1 or 2 symptoms.
Limitations of the study:
It is an online survey, only women who had internet access could participate.
The responses are self-reported (may produce a bias).
The study focused on overall endometriosis burden, treatment, and its effects are not included.
Lay Summary
Soliman et al. recently published an original paper in the Journal of Managed Care and Specialty Pharmacy that discusses the impact that endometriosis symptoms have on an individual's productivity level at home and work. This publication is titled "The Effect of Endometriosis Symptoms on Absenteeism and Presenteeism in the Workplace and at Home" and delineates the results of a survey-based study that explores the relationship between endometriosis and daily productivity. It is important within the scope of this study to define "absenteeism" and "presenteeism." Absenteeism refers to the time spent away from office or housework. Presenteeism refers to decreased efficiency at home or work.
The study collected data from women in the United States. These women completed surveys that sought to understand the prevalence and symptoms associated with the illness. The studies were also used to determine demographics and health-related characteristics. The participants took a health-related productivity questionnaire that produced descriptive statistics that were later subject to analyses. From the information obtained, the researchers could see the impact that individual endometriosis symptoms had on everyday productivity loss due to presenteeism and absenteeism.
The results of this study show for the first time that on average a woman with endometriosis loses many hours of productivity at work and home due to presenteeism and absenteeism. Patient-reported symptom severity also adversely impacted an individual's ability to work efficiently at home and workplace. An increase in the number of symptoms also negatively affected work-related productivity.
"The findings indicate a need for guidance strategies to help women and employers manage endometriosis to reduce productivity loss," concluded authors.
---
---
Work
Home
Productivity
presenteeism
absenteeism
symptoms
endometriosis
survey-based study
productivity
demographics
DISCLAIMER
EndoNews highlights the latest peer-reviewed scientific research and medical literature that focuses on endometriosis. We are unbiased in our summaries of recently-published endometriosis research. EndoNews does not provide medical advice or opinions on the best form of treatment. We highly stress the importance of not using EndoNews as a substitute for seeking an experienced physician.
<< Previous Article