Endometriosis and adenomyosis could be the "sides of the same coin".
Nov 5, 2020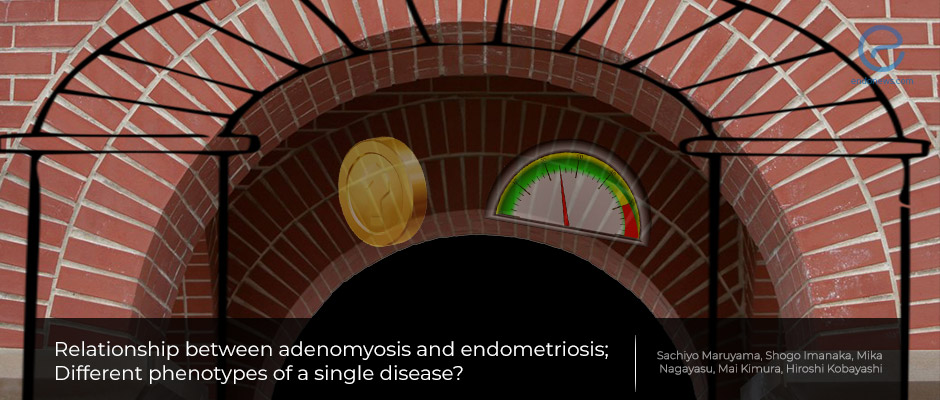 Endometriosis and adenomyosis have many common aspects
Key Points
Highlights:
In spite of the fact that they share several clinical, biological, and molecular features, "endometriosis" and "adenomyosis" are considered to be two different entities.
Whether these two common gynecological disorders are different entities or different phenotypes of a single disease is an important unresolved question with clinical impacts.
Importance:
Discovering relationships between adenomyosis and endometriosis may yield new horizons in understanding the pathogenesis yielding new clinical implications and therapeutic interventions.
What's done here:
A literature search in PubMed and Google Scholar electronic databases was performed to identify relevant studies between January 2000 and April 2020.
The search consisted of the keywords 'adenomyosis', 'endometriosis', 'pathogenesis', 'classification', 'subtype', 'phenotype', and 'fibrosis', excluding those documenting opinions, points of view, or anecdotes.
Key results:
Lay Summary
The two common gynecological disorders, namely adenomyosis, and endometriosis are not settled yet, whether they are representing two different entities or different phenotypes of the same ailment. Dr. Maruyama and colleagues from Nara, Japan searched PubMed and Google Scholar electronic databases published between January 2000 and April 2020 for keywords 'adenomyosis', 'endometriosis', 'pathogenesis', 'classification', 'subtype', 'phenotype', and 'fibrosis'. The results of this search were published in the "European Journal of Obstetrics & Gynecology and Reproductive Biology" recently.
Endometriosis has three phenotypes; peritoneal superficial disease, ovarian endometrioma, and deep infiltrating endometriosis categories; whereas adenomyosis presents as intrinsic, extrinsic, external, and focal located in the myometrium. The inner structure of the uterus (the endometrium, sub-endometrial junctional zone, and the underlying sub-vascular myometrium layer) is called 'archimetra' and originates from the Müllerian duct. On the other hand, the outer structures of the uterus (vascular and supra-vascular layer of the myometrium), arise from the non-Müllerian duct and is referred to as 'neometra'. The "archimetra" and the "neometra" exhibit different pathophysiological functions on hormone receptor expression, hormone sensitivity, smooth muscle cell development, and uterine contractility. It is clear that both adenomyosis and endometriosis are diseases of the "archimetra".
Inducing microtrauma, inflammation, cell proliferation, extracellular matrix production, and fibrosis at the level of the archimetra, uterine hypoperistalsis, and persistent contractions are important factors. Adenomyosis seems to develop under biophysical forces and inflammation similar to like gallbladder adenomyosis. Other plausible pathogenetic factors in adenomyosis include; invagination of the endometrium into the myometrium and invasion from adjacent deep infiltrating endometriotic lesions.
Hyperperistalsis is important in causing adenomyosis and at the same time, frequent menstrual reflux could possibly promote endometriosis also. The results of published studies give support to the hypothesis that adenomyosis and endometriosis are both an archimetra disease. Published studies suggest that intrinsic adenomyosis and deep infiltrating endometriosis possess similarities in inducing fibrosis. Both show TGF- β-independent fibrosis, suggesting the similarities in the process of fibrosis.
The interrelationships between adenomyosis and endometriosis are similar to the "sides of the same coin". The possibility that adenomyosis and endometriosis represent different phenotypes of a single disease seems to be accepted scientifically.
---
---
Adenomyosis
endometriosis
archimetra.uterine hyperperistalsis
hyperplasia
Mullerian
DISCLAIMER
EndoNews highlights the latest peer-reviewed scientific research and medical literature that focuses on endometriosis. We are unbiased in our summaries of recently-published endometriosis research. EndoNews does not provide medical advice or opinions on the best form of treatment. We highly stress the importance of not using EndoNews as a substitute for seeking an experienced physician.
<< Previous Article

Next Article >>