Endometriosis : A Whole Body Disease
Jul 26, 2017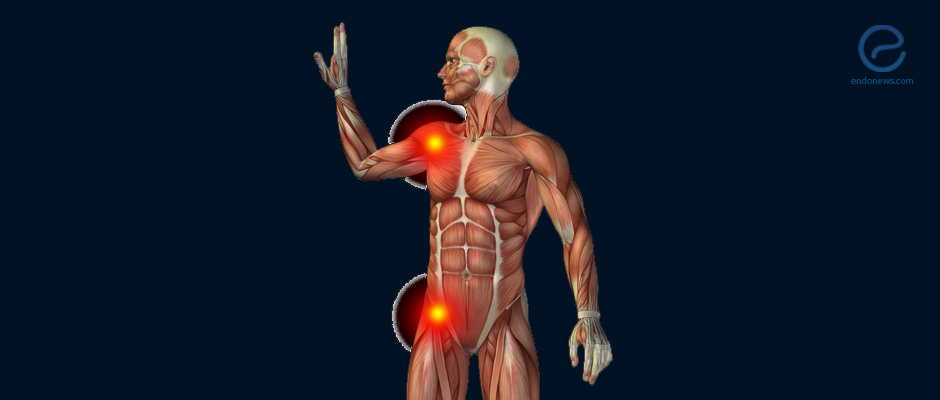 Endometriosis affects various parts of the body - in order to combat this far-reaching disease, it imperative that researchers find the mechanisms causing the systemic effects.
Key Points
Highlights:
This paper by Alderman III et al. delineates the various comorbidities associated with endometriosis.
It also looks at the mechanisms that ultimately result in comorbidities.
Importance:
Endometriosis is a far-reaching disease that can affect multiple parts of the body. It is essential to know the various clinical characteristics associated with endometriosis. It is also important to understand how these features come about.
This knowledge will improve the lives of individuals with endometriosis, as it will result in more effective therapies and prevention techniques.
What's done here?
The authors of this paper consulted many publications to clearly understand the systemic implications of having endometriosis.
A literature review describing closely associated comorbidities including cardiovascular disease, cancers, autoimmune disease, psychiatric conditions, and metabolism/body weight were evaluated.
Finally, the pathophysiology examined, and the mechanism by which endometriosis may lead to these systemic effects was hypothesized.
Key Results:
The systemic clinical effects of endometriosis include:

Increased risk of cardiovascular disease due to pro-inflammatory nature of endometriosis. Oxidative stress and irregular lipid profiles, found in women with endometriosis are thought to increase the risk of cardiovascular disease. Additionally, a study showed that women who underwent a hysterectomy/oophorectomy to treat their endometriosis were more inclined to get coronary heart disease.
Among hypothesized links between endometriosis and malignancies like breast, Lymphoma, Melanoma, endometrial, cervical and ovarian cancer; increased risk of cancer was only seen with ovarian cancer.
Various autoimmune diseases including systemic lupus erythematosus, Sjögren's syndrome, rheumatoid arthritis, multiple sclerosis, Graves' disease, inflammatory bowel disease, Crohn's disease, and ulcerative colitis, but the relationship between autoimmune diseases and endometriosis is still not understood.
Endometriosis also increases an individual's risk for atopic diseases such as asthma and allergies. It is hypothesized that this relationship is due to compromised immune system or a state of inflammation.
Psychiatric disorders, such as depression and anxiety, are also linked with endometriosis. Multiple studies have found that an overwhelming majority of women with endometriosis suffer from depression and anxiety.
Endometriosis alters metabolism and has a negative correlation with body mass index (BMI).

The pathophysiology of the clinical characteristics delineated above are as follows:

It is hypothesized that endometriosis makes use of a vascular or peritoneal signaling system to have its far-reaching consequences.
Inflammatory cytokines are released into the vascular system where they can affect other parts of the body.
Pain is a well-known clinical characteristic of endometriosis; however, individuals with endometriosis often perceive the pain as being larger than the area from which it originates. The central nervous system moderates and enhances this perception of pain.
Micro-RNAs (miRNAs) behave differently in individuals with endometriosis.
Stem cells have been shown to exacerbate the illness as they have the ability to differentiate into endometriosis. Irregular CXCL12/CXCR4 signaling may also be involved in the stem cell activity seen in endometriosis patients.
Limitations of the study:
This article can be considered a discussion of the systemic impact of endometriosis. It does not describe a new study.
Further research is required to support the hypotheses and conclusions reached in this publication.
Lay Summary
Endometriosis is a disease that impacts multiple parts of an individual's body. Seminars in Reproductive Medicine recently published a paper by Alderman III et al. entitled "The Systemic Effects of Endometriosis" explores the various comorbidities that can affect individuals suffering from endometriosis. This article also investigates the mechanisms that ultimately result in these comorbidities.
Clinical comorbidities associated with endometriosis include cardiovascular disease; ovarian, breast, cervical, and endometrial cancer as well as Lymphoma and Melanoma; autoimmune diseases atopic diseases; psychiatric disorders; and a change in metabolism and body mass index (BMI). The authors then explored the pathophysiology of the comorbidities, which include systemic signaling, altered inflammatory cytokines, variations in pain perception, aberrant micro-RNA behavior, and abnormal stem cell activity.
Indubitably, endometriosis can affect many parts of the body. "Understanding the clinical characteristics and mechanisms driving this disease can lead to more efficient diagnosis, therapy, and elimination," concluded authors.
---
---
Systemic effects
pain
cardiovascular disease
cancer
autoimmune diseases
psychiatric disorder
BMI
Metabolism
Signaling
Cytokines
miRNA
Stem Cells
hormones
DISCLAIMER
EndoNews highlights the latest peer-reviewed scientific research and medical literature that focuses on endometriosis. We are unbiased in our summaries of recently-published endometriosis research. EndoNews does not provide medical advice or opinions on the best form of treatment. We highly stress the importance of not using EndoNews as a substitute for seeking an experienced physician.
<< Previous Article

Next Article >>