Disparities in Access to Healthcare in Women with Endometriosis
By:
Özge Özkaya
- Aug 21, 2019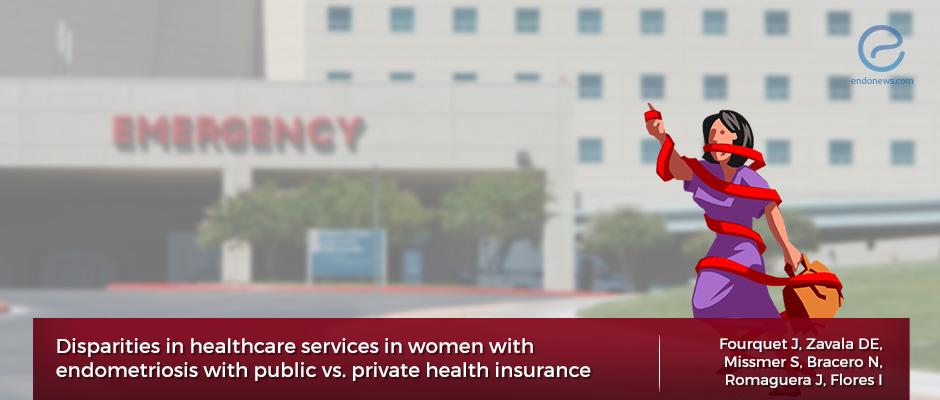 Women from lower socio-economical background seek endometriosis treatment three times less than those who are better off.
Key Points
Highlights:
Importance:
What's done here:
Key results:
Limitations:
Lay Summary
There are significant differences in the use of medical services and prescriptions between women with endometriosis who have private healthcare and those who don't. This is according to a study published in the American Journal of Obstetrics and Gynaecology.
This finding is important because it underlines the importance of developing healthcare programs to allow all women with endometriosis to be able to access healthcare services and prescriptions. It is also important because it shows the importance of research on healthcare disparity in other healthcare systems.
A team of researchers led by Dr.Flores conducted a study with the aim to compare the utilization of healthcare services by women with endometriosis who have private and public health insurance.
The researchers analyzed 342 women in Puerto Rico, ages 14 to 50 who have had at least one endometriosis-related medical claim during the three-year study period. The women were members of a health insurance company that provides both private and public health insurance.
The team found that women who had private health insurance used healthcare services such as hospital visits, laboratory tests, and pathology and radiology services three times more than women with public health insurance.
Moreover, women with a public cover were 3.5 times less likely to have a laparoscopy, 2.7 times more likely to be prescribed opioid narcotics, a very strong painkiller that is only prescribed if other painkillers do not work, and have had to use the emergency room, while those with private cover did not.
Finally, only about a third (29.5 percent) of women in the public sector used obstetrics and gynecology services compared to 70.5 percent of women in the private sector.
The authors concluded that there were significant differences in health care access for women with endometriosis based on socio-economic parameters.
---
---
health insurance
endometriosis
treatment
laparoscopy
opioid
narcotics
healthcare
socio-economic background
DISCLAIMER
EndoNews highlights the latest peer-reviewed scientific research and medical literature that focuses on endometriosis. We are unbiased in our summaries of recently-published endometriosis research. EndoNews does not provide medical advice or opinions on the best form of treatment. We highly stress the importance of not using EndoNews as a substitute for seeking an experienced physician.
<< Previous Article