Conventional IVF or ICSI: Which one is more accurate in endometriosis-related infertility?
By:
Hale Goksever Celik
- Feb 23, 2023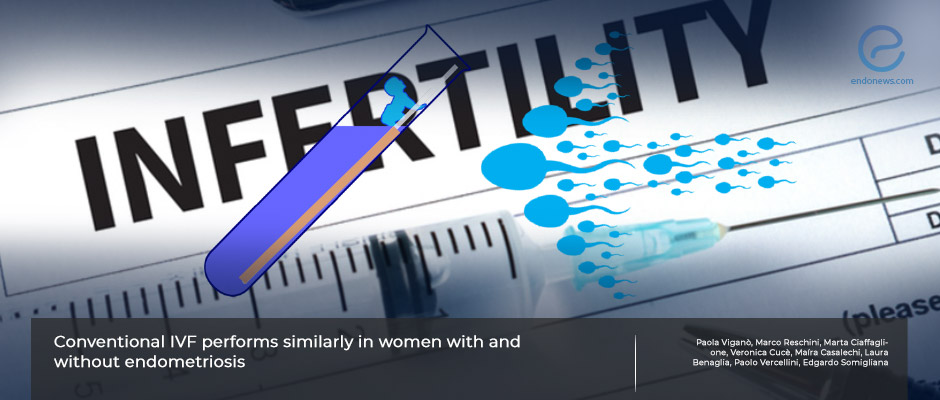 Conventional IVF treatment has similar pregnancy success in endometriosis patients if there is no other cause of infertility.
Key Points
Highlights:
Importance:
What's done here?
Key results:
Limitations
Lay Summary
Although the prevalence of endometriosis is 10-15% in the general population at reproductive age, it is diagnosed more frequently in infertile women with a prevalence of 25-40%. Although the exact mechanism explaining the association between endometriosis and infertility has not been elucidated, distorted pelvic anatomy, impaired ovarian function, altered microenvironment, affected endometrial receptivity and embryo quality have been proposed as the responsible mechanisms.
Infertility in women with endometriosis is managed most commonly by assisted reproductive technology (ART) modalities including in vitro fertilization (IVF) or intracytoplasmic sperm injection (ICSI). The decision for IVF or ICSI is made based on the patient's demographic and clinical characteristics and previous ART outcomes.
A group including Dr.Vigano et al, from Italy and Brazil, published a study entitled "Conventional IVF performs similarly in women with and without endometriosis" in the Journal of Assisted Reproduction and Genetics. These authors sought to investigate whether there was any difference in terms of conventional IVF treatment success in women with and without endometriosis in the presence of normozoospermic partners. Endometriosis patients were matched with patients undergoing IVF treatment for any other indications as the control group.
There was no significant difference between the groups regarding total fertilization failure rate, fertilization rate, the number of cleavage stage embryos, and the number of blastocysts. Both groups did not differ significantly regarding clinical pregnancy rate following fresh embryo transfer and the cumulative pregnancy, implantation rates, and live birth rates. The only significant difference was the higher number of top-quality cleavage-stage embryos in the endometriosis group compared to the controls.
"Conventional IVF can be efficiently used to treat affected women unless a male factor is also involved." the authors added.
---
---
endometriosis
In vitro fertilization (IVF)
conventional IVF
intracytoplasmic sperm injection (ICSI). Assisted reproductive technologies (ART)
DISCLAIMER
EndoNews highlights the latest peer-reviewed scientific research and medical literature that focuses on endometriosis. We are unbiased in our summaries of recently-published endometriosis research. EndoNews does not provide medical advice or opinions on the best form of treatment. We highly stress the importance of not using EndoNews as a substitute for seeking an experienced physician.
<< Previous Article

Next Article >>