Migraine and endometriosis?
Oct 20, 2017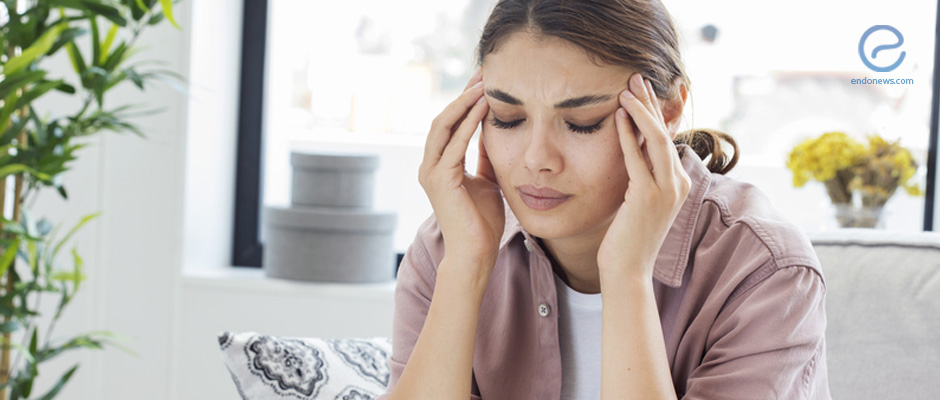 Co-morbid association between endometriosis and migraine headaches
Key Points
Highlights:
Presence of endometriosis may increase the risk of developing migraine headaches.
Key Results:
Over 20,000 inpatient and outpatient reports of women with endometriosis were obtained from a database in Taiwan and subsequently analyzed for the presence of migraines.
Prevalence of migraines in women with endometriosis was higher than that of controls (i.e., women without endometriosis).
Specifically, women with endometriosis had 1.7 times the risk of having migraines compared to women without endometriosis.
After adjusting for the use of female hormone therapy (which also increases the risk of migraines), there was a significant but slight risk of having migraines (Odds Ratio=1.37) for women with endometriosis.
What's done here?
This population-based cohort study aims to explore the relationship between risk of migraine headaches and endometriosis in women of reproductive age (18-51 years of age).
Limitations:
Multifactorial causes of migraines could obscure migraines directly caused by endometriosis with those with other etiologies. Prospective studies with multivariate statistical analysis are necessary.
Lay Summary
Many studies have alluded to the relationship between endometriosis and migraines but have often been inconclusive. A migraine is a neurologic disorder in which intense pain, either focal or generalized, occurs with or without associated symptoms such as photophobia, nausea, or menorrhagia. Recent studies have shown that women with endometriosis who also experience migraine headaches have an increased change of mood and pain-related disorders. Thus, understanding this difference is an essential part of developing a multi-factorial approach to treating this disease.
This study took 263,767 women without endometriosis and compared the prevalence of migraine headaches to 20,220 cases of women with endometriosis. It is important to note that the patient record search included women with purely clinical symptoms associated with endometriosis (those with dysmenorrhea, focal pain or tenderness), diagnostic techniques such as imaging, and women who were treated for their endometriosis through surgical or medical methods. Only after those criteria were met, patients who were additionally diagnosed by a certified obstetric gynecologist for endometriosis were then added to the study's cohort.
Results of the study mirror other studies that looked at the associated symptoms of endometriosis. Compared to the control cohort, women with endometriosis had a higher incidence of both infertility (14.9 vs. 4.8%, respectively; p<0.001) and pelvic pain (43.0 vs. 25.7%, respectively; p<0.001). Furthermore, women with endometriosis were more likely than the controls to be diagnosed with a migraine during the study interval (985 endometriosis cases [4.9%] vs. 7,701 controls [2.9%], odds ratio = 1.70. Among the 985 endometriosis patients suffering from a co-morbid migraine, the majority experienced migraines after their endometriosis diagnosis (776 cases [78.8%]) rather than before their diagnosis (209 cases [21.2%]).
This study has validated previous studies that have observed an association between the presence of migraine headaches and endometriosis. It is important to note that estrogen and other hormonal treatments have been shown to trigger migraines, but even after this study adjusted for hormone medications, a higher risk was still seen in a considerable number of patients. Thus, this report supports a co-morbid association between a migraine and endometriosis.
---
---
migraines
endometriosis
headache
DISCLAIMER
EndoNews highlights the latest peer-reviewed scientific research and medical literature that focuses on endometriosis. We are unbiased in our summaries of recently-published endometriosis research. EndoNews does not provide medical advice or opinions on the best form of treatment. We highly stress the importance of not using EndoNews as a substitute for seeking an experienced physician.
<< Previous Article

Next Article >>