Blocking endometriosis through the inflammasomes
Apr 12, 2022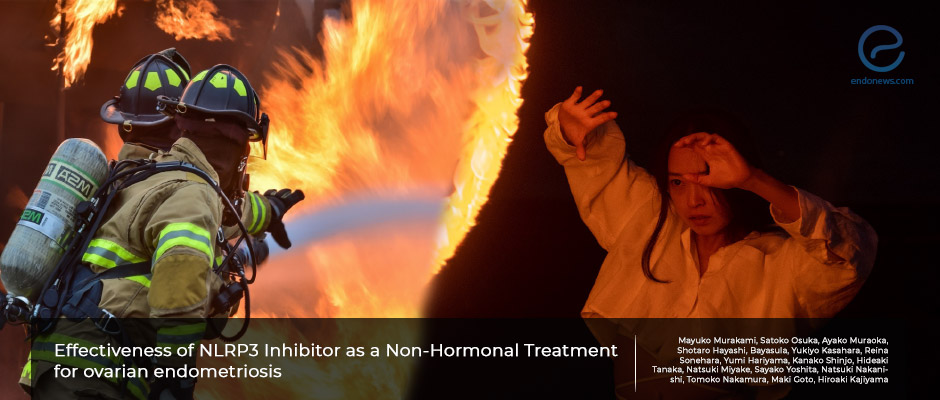 Is it possible to prevent endometriosis by inflammasome?
The medical treatment for endometriosis covers hormonal medications which prevent ovulation and fertility when on pills.
In the study conducted by Murakami et al., a nonhormonal medication option has been evaluated for both blocking the endometriosis growth and also promoting the ovarian functions. As far as endometriosis is a well-known inflammatory disease, the authors worked on the level of inflammasomes and especially NLRP3, a known inflammasome in endometriosis.
Twenty-five samples of endometriosis and matched eutopic endometrium tissues from patients with endometriosis; and 16 samples of eutopic endometrium of patients without endometriosis have been examined by forming cell cultures, western-blot, and immunohistochemistry analysis. Endometrial stromal cells have been isolated to form cell cultures and the gene levels of inflammasomes, IL1b, as well as cell viability assay after application of NLRP3 inhibitor named MCC950, have been analyzed.
Also, in vivo experiments have been done on the endometriosis model of mice. The size of endometriotic foci has been measured before and 4 weeks after the inhibitor MCC950 injection.
NLRP3 levels were found to be elevated in the culture media of cells isolated from endometriosis foci but the levels were similar on eutopic endometrial derived cell cultures of both patients with and without endometriosis. NLRP3 inhibitors blocked the cell viability of endometriosis cells foci, while no change has been seen in the cell cultures of eutopic endometrial cells. In the mice model of endometriosis, MCC950 reduced the oxidative stress of granulosa cells in follicles and further increased the number of follicles. The authors concluded that these could be a promising trend study leading drug studies that could be used on patients to stop endometriosis, and besides promote ovarian functions without preventing ovulation.
---
---
inflammasomes
NLRP3
MCC950
DISCLAIMER
EndoNews highlights the latest peer-reviewed scientific research and medical literature that focuses on endometriosis. We are unbiased in our summaries of recently-published endometriosis research. EndoNews does not provide medical advice or opinions on the best form of treatment. We highly stress the importance of not using EndoNews as a substitute for seeking an experienced physician.
<< Previous Article

Next Article >>