A quick insight into the latest research on endometriosis diagnosis and management
Apr 8, 2022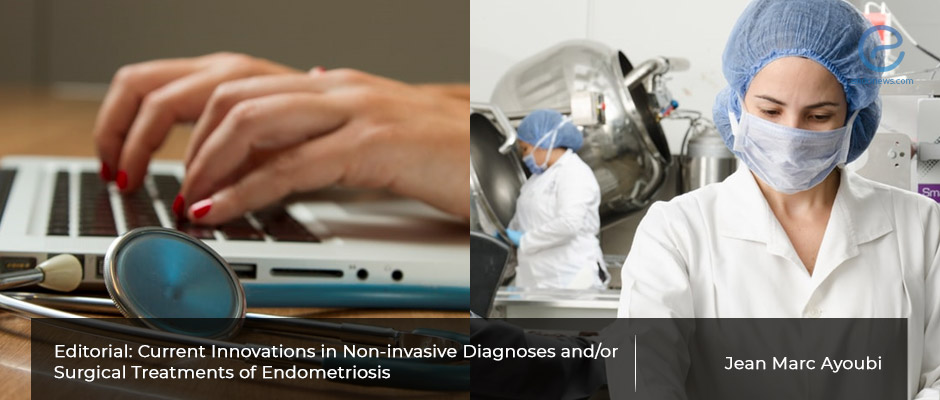 An editorial summarizes some of the latest research findings that might have an impact on endometriosis diagnosis and management
Key Points
Highlight
Several good-quality research has presented essential novel findings lately, regarding the diagnosis and management of endometriosis.
Importance
With the help of new diagnostic and screening tools, new therapeutic approaches, and management modalities, women with endometriosis might have a chance of pursuing a better quality of life.
What's done here
Dr. Ayoubi has written about some of the latest articles that might have an impact on the diagnosis and treatment of endometriosis.
The editorial summarizes 4 recent articles published in the journal Frontiers in Surgery.
Key results
Kitajima et al. reported the possible role of anti-Mullerian hormone in the pathophysiology of endometriosis which was found to be lower in the peritoneal fluid samples of endometriosis patients.
Bazot et al. mentioned the usage of 3D MRI with vaginal opacification showed high sensitivity and specificity in diagnosing vaginal endometriosis in symptomatic patients.
In their systematic review, Maillard et al. stated the management of vulvo-perineal endometriosis is easy if it can be detected and diagnosed correctly.
Stochino-Loi et al. discussed the effects of metformin in treating endometriosis and stated that it shows favorable effects on the most common symptoms of endometriosis.
Lay Summary
Endometriosis research has been expanding with many new studies ranging from new techniques and markers in diagnosis to updates in clinical management and treatment of the disease. The journal Frontiers in Surgery recently brought together articles that reflect important and novel matters on endometriosis and its management.
Dr. Ayoubi from France has written an Editorial summarizing the essential findings that these articles have provided in the November 2021 issue of the journal.
Firstly, the article by Kitajima et al. reported the possible role of anti-Mullerian hormone (AMH) in endometriosis pathophysiology. The serum and peritoneal fluid concentrations of AMH in women with endometriosis and the control group were calculated. The lower concentrations of AMH in the peritoneal fluid in women with endometriosis have indicated a possible involvement of the hormone in the pathophysiology of peritoneal endometriosis.
Secondly, Bazot et al. discussed the utility of 3D magnetic resonance imaging and vaginal opacification when diagnosing vaginal endometriosis. MRI data were compared with surgical explorations, and it was concluded that the vaginal contrast increases sensitivity and specificity in the diagnosis when performed on women presenting with symptoms suggestive of vaginal endometriosis.
Thirdly, Maillard et al. performed a systematic review on vulvo-perineal endometriosis. The majority of the patients had a history of previous episiotomy or vaginal surgery and underwent excision of the endometriotic lesions. The recurrence rates were very low, supporting that once these lesions are recognized, they are very easy to manage.
Lastly, Dr. Ayoubi talked about the study conducted by Stochino-Loi et al. on metformin usage in treating endometriosis. With its proven anti-inflammatory effects, many animal studies on the effects of metformin on endometriotic lesions have been performed, and the authors in this review have also reported the sole clinical trial, which shows favorable effects of metformin treatment on common symptoms like pelvic pain and dysmenorrhea.
---
---
endometriosis
endometriosis research
AMH
metformin
DISCLAIMER
EndoNews highlights the latest peer-reviewed scientific research and medical literature that focuses on endometriosis. We are unbiased in our summaries of recently-published endometriosis research. EndoNews does not provide medical advice or opinions on the best form of treatment. We highly stress the importance of not using EndoNews as a substitute for seeking an experienced physician.
<< Previous Article

Next Article >>