Biomarkers as a Diagnostic Tool
Nov 1, 2017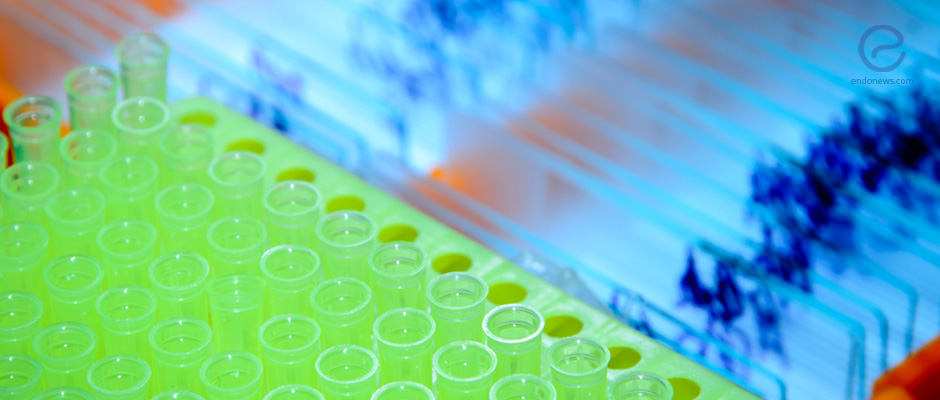 This literature review delves into the benefits and challenges faced with using biomarkers as a tool to effectively diagnose endometriosis.
Key Points
Highlights:
This review seeks to understand the risks, benefits, and challenges of using diagnostic biomarkers for endometriosis. The authors of this piece also discuss the progress that has been made in identifying the eutopic endometrium as a critical source of endometriosis disease progression.
Importance:
Endometriosis is a painful disease that can even affect adolescent girls. This illness is often misdiagnosed, and as a result, individuals do not receive proper treatment, or it is delayed. The authors argue that biomarkers will help eliminate or minimalize this issue above because it will be a more efficient method for diagnosis.
What's done here?
Since this is a review, the authors compiled a list of relevant literature and referred to those publications over the course of this paper.
Key results:
Endometriosis is a heterogeneous disease both in its nature and accompanying symptoms, which makes it especially challenging to diagnose. The presence of comorbidities also makes the illness more difficult to diagnose.
Previous research has found potential biomarkers in the blood, urine, peritoneal fluid, and endometrial biopsies, all of which can be collected at different times during the menstrual cycle and different stages of the diseases. Endometrial biopsies are especially useful because previous studies have shown that the eutopic endometrium behaves aberrantly because of epigenetic changes on steroid-hormone receptor genes. Additionally, it is thought that there is cross-talk between ectopic foci and the eutopic endometrium that influences gene expression. Researchers also looked at the non-coding RNA expression levels in the blood and tissue to determine the importance of eutopic endometrium in disease progression.
It was found that inflammatory cytokines are not useful biomarkers.
The authors of this review state that the best diagnostic tool would be a combination of many biomarkers. This panel of biomarkers can be found using Genome-wide association studies alongside what is currently known about Single Nucleotide Polymorphisms and genetic variants.
The World Endometriosis Research Foundation Endometriosis Phenome and Biobanking Harmonisation published guidelines that call for a standardized protocol for the collection and storage of patient information and biological specimens. Health care providers and researchers alike should follow these protocols. This standardization will help in the search for diagnostic biomarkers.
Limitations of the study:
This is a literature review and not an experiment in and of itself so constraints lie in the fact that the authors of the report must rely on the validity of the results from other studies.
Lay Summary
Ahn, Singh and Tayade discuss the difficulties and delay in diagnosing Endometriosis in their paper titled "Biomarkers in endometriosis: challenges and opportunities." Thus far research has identified a multitude of potential biomarkers that are found in various parts of the body including blood, peritoneal fluid, urine, and endometrial biopsies. In this literature review published in Fertility and Sterility, the authors analyze benefits and problems associated with using biomarkers to diagnose endometriosis.
Research has yet to elucidate the molecular mechanisms that drive endometriosis disease progression; however, researchers have found that ectopic foci, if present, have the ability to epigenetically change the eutopic endometrium's pattern of gene expression. Researchers have looked at non-coding RNA expression levels in the blood and tissue to determine the significance of the eutopic endometrium in terms of endometriosis disease progression. This knowledge is useful for future research that focuses on finding the pathophysiology of the disease. This information is also highly useful for determining possible biomarkers that can be used to diagnose the disease in a timely and accurate fashion.
The authors of this literature review recommend that multiple biomarkers be used for a differential diagnosis. They state that Genome-wide association studies can be used in accordance with what is known about Single Nucleotide Polymorphisms and genetic variants to identify a variety of biomarkers. The World Endometriosis Research Foundation Endometriosis Phenome and Biobanking Harmonisation Project states that this monumental task can be undertaken with the help of researchers and healthcare providers. These individuals can aid the effort by following a standardized procedure for patient information collection and the collection and storage of biological specimens.
---
---
conference-preparation
biomarkers
eutopic endometrium
non-coding RNA
ectopic foci
DISCLAIMER
EndoNews highlights the latest peer-reviewed scientific research and medical literature that focuses on endometriosis. We are unbiased in our summaries of recently-published endometriosis research. EndoNews does not provide medical advice or opinions on the best form of treatment. We highly stress the importance of not using EndoNews as a substitute for seeking an experienced physician.
<< Previous Article

Next Article >>