Babies Born Lighter May Have a Higher Risk of Developing Endometriosis Later in Life
By:
Özge Özkaya
- Jul 12, 2019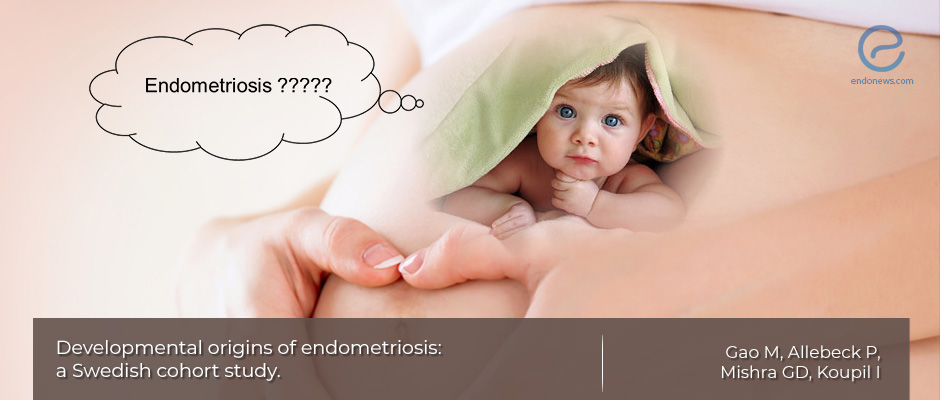 The risk of a woman to develop endometriosis may be linked to factors affecting her even before birth.
Key Points
Highlights:
Importance:
What's done here:
Key results:
Limitations:
Lay Summary
Being exposed to growth restriction before birth seems to be associated with a higher risk of developing endometriosis during a woman's reproductive years. Other factors such as having fewer liveborn children and prior infertility problems, also seem to be important but only in the case of external endometriosis. This is according to a population-based study conducted among Swedish women and published in the Journal of Epidemiology and Community Health.
"Our study supports the developmental origins hypothesis of endometriosis," the researchers wrote but added that the specific mechanisms underlying the association need to be further investigated.
In order to examine the associations of birth characteristics with endometriosis, the team led by Dr. Ilona Koupil analyzed 3,406 women born in Uppsala, Sweden, between 1933 and 1972. One hundred and eleven of the women (3.2 percent) were diagnosed with endometriosis with 91 of them being diagnosed with external endometriosis or endometriosis outside the uterus.
When the researchers compared data from archived birth records with the rate of endometriosis, they found that a lower birth rate was associated with an increased rate of endometriosis.
Similarly, a low number of live births and infertility problems before being diagnosed with endometriosis also seemed to be associated with higher rates of endometriosis.
According to the developmental origins hypothesis, exposure to an adverse environment inside the mother's womb could have a negative long-term impact on the body and be associated with an increased risk of developing chronic diseases like endometriosis later in life.
---
---
Birth weight
intrauterine
environment
infertility
LBW
SGA
DISCLAIMER
EndoNews highlights the latest peer-reviewed scientific research and medical literature that focuses on endometriosis. We are unbiased in our summaries of recently-published endometriosis research. EndoNews does not provide medical advice or opinions on the best form of treatment. We highly stress the importance of not using EndoNews as a substitute for seeking an experienced physician.