Women with endometriosis suffer from anxiety and depression
Jun 9, 2017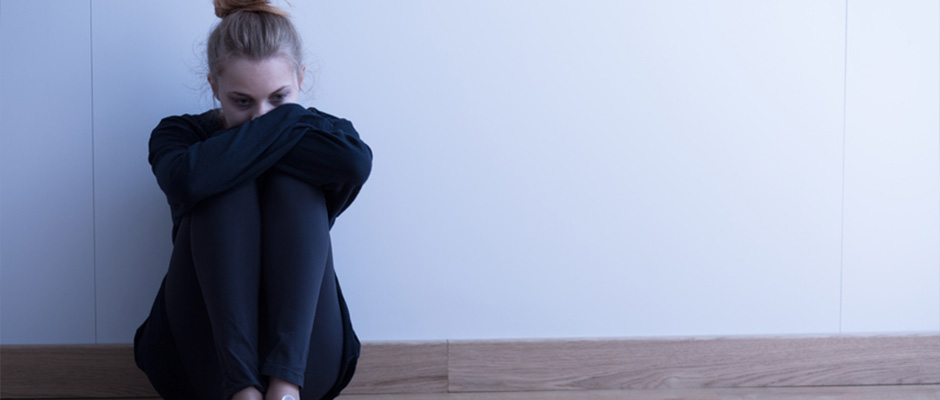 Several studies suggest that endometriosis patients suffer from anxiety and depression. Treatment of these psychiatric comorbidities should be taken into consideration when treating endometriosis symptoms in these patients.
Key Points
Highlights:
Symptoms of endometriosis can affect the psychological and social functioning of patients.
Women who suffer from endometriosis report a high level of anxiety, depression, and other psychiatric disorders.
Endometriosis patients with chronic pelvic pain are more prone to experiencing anxiety and depression.
Importance:
Psychological factors have an important role in determining how severely the patients experience endometriosis symptoms.
The influence of psychological factors on the effectiveness of treatment should be assessed to determine the most appropriate treatment for patients and to reduce the impact of endometriosis on the mental well-being of patients.
What's done here?
In this review article, the authors discuss a collection of recent studies on the association between endometriosis and psychological diseases.
Key results:
Anxiety, depression and other psychopathological symptoms are commonly observed in women with endometriosis.
Psychological diseases might amplify pain symptoms in endometriotic patients with chronic pelvic pain, contributing to a vicious cycle of "psychological diseases --> increased pelvic pain --> worsening of psychological conditions".
Limitations of the study:
Data published so far are not robust enough to draw firm conclusions on the impact of endometriosis on mental health.
It is unclear if these psychological comorbidities are a result of endometriosis itself or other factors such as chronic pelvic pain or infertility.
Whether anxiety and depression cause an increased perception of pain or whether pain causes these psychological symptoms is unknown.
Most studies utilized self-report instruments, which may not be ideal considering endometriotic patients show high levels of alexithymia (difficulty in identifying and describing emotions in the self).
Lay Summary
Endometriosis is considered a disabling condition that may significantly affect social relationships, sexuality and mental health of patients. Women who suffer from endometriosis report high levels of anxiety and depression and other psychological disorders. In this review article, the authors discuss the impact of anxiety and depression in the management of endometriosis in affected women.
Several studies have found an association between endometriosis and psychological diseases; depression and anxiety are the most common ones. These psychological diseases influence the severity of symptoms and the quality of life of affected women.
One of the most common clinical signs of endometriosis is the chronic pelvic pain (CPP), which is defined as constant or recurring pain in pelvic areas. The presence of CPP is an important factor when evaluating the relationship between endometriosis and psychological diseases. It has been shown that pelvic pain has significant negative effects on women's mental health and quality of life – women with CPP report high levels of anxiety and depression, loss of working ability and limitations in social activities. Thus, the psychiatric diseases associated with endometriosis may be the result of the experience of pelvic pain rather than the endometriosis itself. Nonetheless, accumulating evidence suggests that psychological diseases might amplify pain perception in endometriosis patients, contributing to a vicious cycle: psychological disease increases CPP which in turn worsens the psychological disease.
Treatment of endometriosis aims to achieve pain control, improve the quality of life, prevent disease recurrence, preserve fertility and reduce anatomical damage. There are a few studies in the literature regarding the effects of hormonal treatment, which aims at downregulating ovaries and reducing the estrogen stimulation of endometriotic growth, on the quality of life and psychological well-being of affected women. These studies found that anxiety and depression symptoms are significantly improved after hormonal therapy. For more severe forms of endometriosis such as deep infiltrating endometriosis (DIE), surgery is the primary treatment. Like hormonal treatment, some literature exists for surgical treatment showing improved levels of depression and anxiety in patients that have undergone surgery for endometriosis.
A better understanding of the relationship between endometriosis and psychological diseases may lead to a multidisciplinary approach to the management of women with endometriosis. In this regard, authors of this review article recommend psychological assessment of endometriosis patients to identify women at risk of developing anxiety and depression; and to provide them with necessary psychological support to reduce the impact of endometriosis on quality of life and mental well-being of these patients.
---
---
endometriosis
pelvic pain
anxiety
depression
mental well-being
pelvic pain
DISCLAIMER
EndoNews highlights the latest peer-reviewed scientific research and medical literature that focuses on endometriosis. We are unbiased in our summaries of recently-published endometriosis research. EndoNews does not provide medical advice or opinions on the best form of treatment. We highly stress the importance of not using EndoNews as a substitute for seeking an experienced physician.
<< Previous Article

Next Article >>