A Tool That Goes Where No One Has Gone Before
By:
Kasthuri Nair
- Sep 3, 2018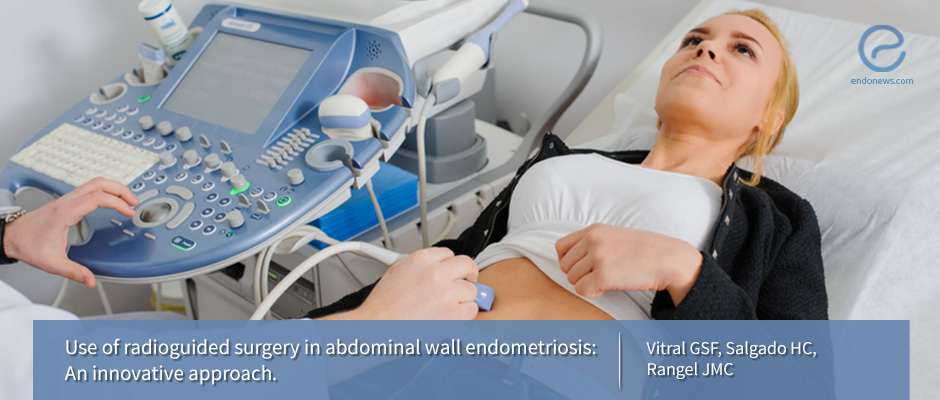 Radioguided Occult Lesion Localization (ROLL™) has the potential to reinvent abdominal wall endometriosis treatment.
Key Points
Highlights:
This publication delineates a case report where Radioguided Occult Lesion Localization (ROLL™) was used in order to locate, characterize, and remove an endometriotic lesion.
Importance:
The authors discuss the difficulties with identifying abdominal wall lesion in a traditional clinical examination.
The approach used in this case report will provide a solution to the aforementioned problem.
What's done here?
The details of the case are as follows:43 years old patient with a history of cesarean section and pelvic endometriosis complained of abdominal pain.
Magnetic resonance image and ultrasound revealed a cystic mass in the mid-lower portion of the rectus abdominis, without any injury on the abdominal wall by the traditional clinical examination
The ROLL™ was used to identify and excise those lesions which were pathologically confirmed endometriosis.
Key results:
The ROLL™ has previously used to find breast lesions, but this case report proves that the technology has a promising future in diagnosing and treating impalpable endometriomas of the abdominal wall.
Limitations of the study:
This case report looked at one patient and so the results of the study need to be confirmed in other cases in order to ascertain the accuracy of the conclusion reached.
Lay Summary
Vitral et al., researchers from the Federal University of Juiz de Fora, recently published a paper in the World Journal of Nuclear Medicine titled "Use of radioguided surgery in abdominal wall endometriosis: An innovative approach." The publication focused on a case report where doctors utilized a preoperative marking technique with a radioisotope, namely Radioguided Occult Lesion Localization (ROLL™), in order to find and treat an abdominal endometriotic lesion.
The patient was a 43-year-old female who has a history of pelvic endometriosis. The patient has also undergone a cesarean section. The patient came to the clinic with progressive abdominal pain. The magnetic resonance image and ultrasound revealed a cystic image on the rectus abdominis left; however, the doctor was unable to ascertain the lesion with a routine clinical examination. ROLL™ was then used to find, and excise the lesion which then histopathologically confirmed as an endometrioma.
Overall, this case report shows the previously hidden potential in ROLL™ as a tool for the location and treatment of endometriomas found on the abdominal wall.
---
---
Abdominal wall endometriosis
radioisotope
ROLL
DISCLAIMER
EndoNews highlights the latest peer-reviewed scientific research and medical literature that focuses on endometriosis. We are unbiased in our summaries of recently-published endometriosis research. EndoNews does not provide medical advice or opinions on the best form of treatment. We highly stress the importance of not using EndoNews as a substitute for seeking an experienced physician.
<< Previous Article

Next Article >>