Should I Have Surgery Before Trying to Conceive?
By:
Özge Özkaya
- Aug 31, 2018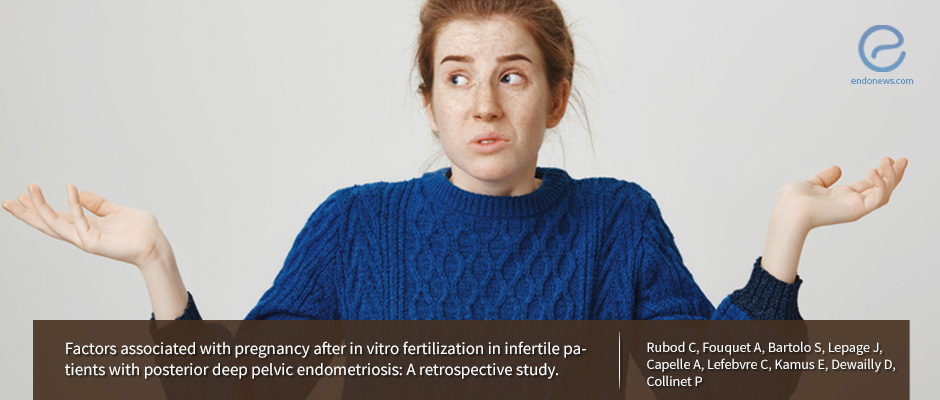 The answer might be yes in the case of posterior deep endometriosis if rectouterine nodules are present.
Key Points
Highlights:
Importance:
What's done here:
Key results:
Limitations:
Lay Summary
The presence of rectouterine nodules is associated with a lower chance of becoming pregnant with in vitro fertilization (IVF), according to a study published in the Journal of Gynecology Obstetrics and Human Reproduction. This finding is important as it can allow healthcare professionals to offer better counseling to patients with deep pelvic endometriosis.
Endometriosis is associated with infertility in 30-50 percent of cases. IVF is commonly used to treat infertile women with endometriosis but the technique is not always successful.
A team of researchers in France wanted to evaluate the factors affecting the outcome IVF treatment in infertile women with posterior deep endometriosis. So they conducted a retrospective study that included 230 women who were referred to Lille Regional University Hospital for infertility due to posterior deep endometriosis, between January 1, 2007, and September 30, 2013. All women had already had one or two IVF attempts. Almost half of them (48.7 percent) achieved a pregnancy after two IVF attempts.
The researchers identified five variables that were significantly associated with the women's chance of getting pregnant. These were the number of oocytes retrieved, the age of the woman, the number of single embryos transferred, the IVF technique used, and the presence of recto uterine nodules.
This is the first study that identified rectouterine nodules as a factor lowering the chance of getting pregnant. According to the authors, surgery before IVF treatment may increase the chances of a woman with deep endometriosis getting pregnant using the technique. However, the surgery itself may have associated risks and more studies are needed to confirm this hypothesis.
In fact, two related studies on this subject were summarized in Endonews very recently for our readers.
---
---
recto vaginal nodules
infertility
IVF
deep endometriosis
DISCLAIMER
EndoNews highlights the latest peer-reviewed scientific research and medical literature that focuses on endometriosis. We are unbiased in our summaries of recently-published endometriosis research. EndoNews does not provide medical advice or opinions on the best form of treatment. We highly stress the importance of not using EndoNews as a substitute for seeking an experienced physician.