A rigorous literature review on endometriosis
By:
Irem Onur
- Nov 8, 2019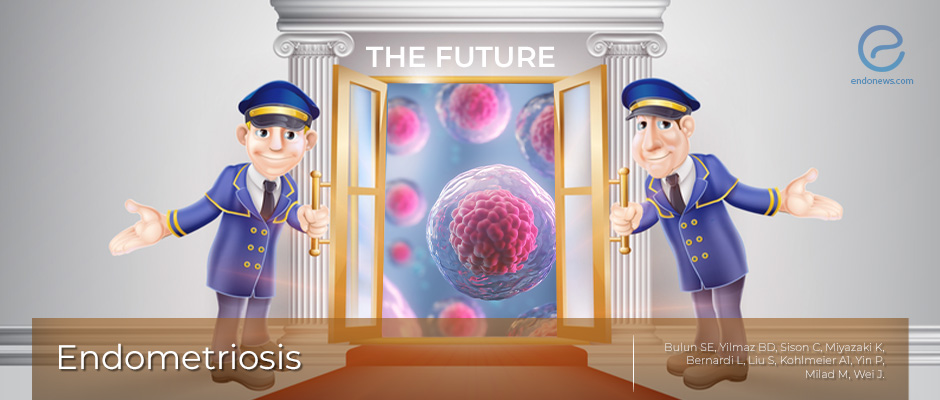 A comprehensive review of endometriosis written with clarity. A must-read for all clinicians and trainees.
Key Points
Highlights:
Defectively programmed endometrial mesenchymal progenitor/stem cells is the underlying pathologic mechanism in the intracavitary endometrium and extrauterine endometriotic tissue.
Endometrial and endometriotic epithelial cells contain multiple cancer driver mutations, such as KRAS, which may be associated with the establishment of pelvic endometriosis or ovarian cancer.
Importance:
As endometriosis pathophysiology is better understood, preventive approaches such as long-term ovulation suppression may play an important role in the future.
What's done here?
A detailed literature review on endometriosis is conducted.
Key Points:
Endometriosis, a complex syndrome characterized by an estrogen-dependent chronic inflammatory process, is caused by repeated retrograde travel and survival of shed endometrial tissues.
Endometriotic stromal cells show specific epigenetic abnormalities that change the expression of key transcription factors such as GATA-binding factor-6, steroidogenic factor-1, and estrogen receptor-beta, which collectively cause estrogen-dependent inflammation, and deficient expression of the progesterone receptor, which causes progesterone resistance.
How interactions between epigenetically defective stromal cells and the mutated genes in epithelial cells contribute to the pathogenesis of endometriosis is not known.
The biologic processes pertain to endometriotic stromal and epithelial cells are reduced apoptosis, defective differentiation, inflammation, proliferation, angiogenesis, tissue remodeling.
The management of endometriosis-associated pelvic pain includes suppression of ovulatory menses and estrogen production, cyclooxygenase inhibitors, and surgical removal of pelvic lesions; in vitro fertilization is frequently used to overcome infertility.
Lay Summary
Bulun SE. et al., from Feinberg School of Medicine, Northwestern University, Chicago, conducted a rigorous literature review on endometriosis.
This outstanding review by Dr. Bulun et al. addresses the definition, remarkable medical features, clinically useful research findings, prevalence and distribution, histopathology and mechanisms of endometriosis as well as key biological processes in endometriosis.
In addition, it provides innovations in the clinical management of endometriosis, management of endometriosis-related infertility and advanced or future cell-based treatments including induced pluripotent stem cells.
This detailed review paper have recently been published in the journal "Endocrine Reviews".
---
---
endometriosis
epigenetics
infertility
GATA-binding factor-2
future treatment
stem cell
DISCLAIMER
Endonews is designed to strictly highlight the most recently published scientific research that focuses on endometriosis. It is not designed to provide medical advice or an opinion on the best form of treatment. We highly stress the importance of not using this site as a substitute for seeking an experienced physician, which is highly recommended if you have any questions or concerns regarding your endometriosis needs. We believe in the consciousness of our reader to discriminate that research is different than "standard of care," and trust that they can keep in mind that here at Endonews, we summarize the newest peer-reviewed scientific medical literature, without bias.
<< Previous Article

Next Article >>