Ultrasound Ablation to Treat Endometriosis
May 26, 2017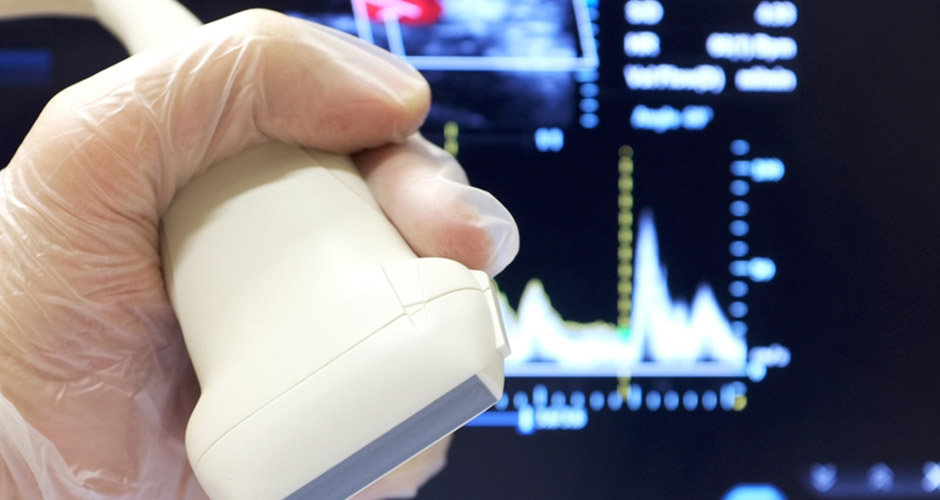 High-intensity focused ultrasound as an ablation technique to treat endometriosis
Key Points
Highlights:
In this preliminary study, doctors from the Croix-Rousse Hospital in France investigate the feasibility of High-Intensity Focused Ultrasound (HIFU) ablation of rectosigmoid endometriotic lesions.
Importance:
Investigating the use of non-invasive treatment modalities for posterior rectosigmoid-infiltrating endometriosis may prevent the potential complications that result from treating these lesions by surgery.
HIFU may be an alternative treatment modality to alleviate patient symptoms associated with rectosigmoid endometriosis such as diarrhea, bowel cramping, and pelvic pain.
Key Results:
Ultrasound-guided ablation treatment to rectosigmoid lesions in five patients did not confer a reduction in lesion size but was seen to improve pelvic pain and quality of life 3 months after treatment.
What's done here?
This preliminary study aimed to apply ultrasound ablation to the treatment of posterior lying endometriotic lesions. While this study shows some promise to the use of HIFU for endometriosis, further studies are necessary to assess the clinical effectiveness of the procedure.
Limitations
The number of patients treated limited
The acoustic intensity of the ultrasound is not mentioned
There is no direct evidence for the diagnosis of endometriosis and also lesion ablation
Reference:
Dubernard, G., Gelet, A., Lafon, C., Guillen, N., Chavrier, F., Chapelon, J. Y., ... & Philip, C. A. (2017). Transrectal High‐Intensity Focused Ultrasound as focal therapy of posterior deep invasive endometriosis. Ultrasound in Obstetrics & Gynecology doi: 10.1002/uog.17497
Lay Summary
Further Understanding:
Deeply infiltrating endometriosis (DIE) often presents in the rectosigmoid colon in women with endometriosis and can be the major cause of gastrointestinal and pelvic symptoms. This preliminary study focuses on the utility of High-Intensity Focused Ultrasound (HIFU) in the treatment of these lesions as opposed to surgery. HIFU is an ablative procedure that relies on the magnification of acoustic waves to damage target tissues through thermal energy. Since this technology is relatively new, advanced expertise in the use and calibration of this procedure is warranted to avoid damage to nearby organs or structures.
Researchers used real-time guided ultrasonography to locate and contour endometriotic lesions. After determining the target area, volume, and acoustic intensity needed to treat the lesion, 5 patients were treated and follow-up was maintained on average for 6.7 months. Authors reported no complications during or after the procedure in any patient. While only one case demonstrated a decrease in lesion perfusion, none of the lesions decreased in size after treatment. Authors do note however that patients reported experiencing an improvement in their pelvic pain and quality of life 3 months after treatment.
Although this study was limited in the number of patients treated, the acoustic intensity deployed, and direct evidence of lesion ablation, it aims to further the development of a non-invasive procedure to treat these hard to reach lesions. Thus, further studies are warranted to evaluate the role of HIFU in the treatment of endometriosis and to confirm the results seen in this study's cohort.
---
ultrasound
endometriosis
treatment
non-invasive
ablation
DISCLAIMER
EndoNews highlights the latest peer-reviewed scientific research and medical literature that focuses on endometriosis. We are unbiased in our summaries of recently-published endometriosis research. EndoNews does not provide medical advice or opinions on the best form of treatment. We highly stress the importance of not using EndoNews as a substitute for seeking an experienced physician.