A Multidisciplinary Surgical Team Is a Must in Deep Endometriosis Surgery
By:
Özge Özkaya
- Mar 31, 2023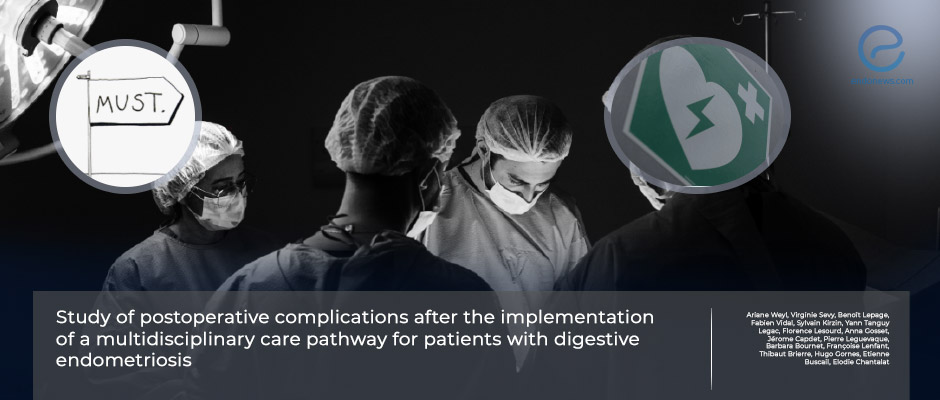 A multidisciplinary approach reduces the risk of complications following deep endimetriosis surgery.
Key Points
Highlights:
A multidisciplinary approach reduces the risk of complications following deep endometriosis surgery.
Importance:
The presence of an experienced multidisciplinary team during endometriosis surgery is important.
What's done here:
Ninety-eight patients who underwent endometriosis surgery following a multidisciplinary care pathway were analyzed.
Surgical outcomes compared to those of a previous study.
Key results:
The rate of complications and severe complications following deep endometriosis surgery is reduced when a multidisciplinary care pathway is established.
The rate of complication is significantly lower in the case of shaving compared to other procedures.
It is also lower when lesions are smaller than 20 mm.
A multidisciplinary surgical care team is more often used in case lesions are present at multiple locations.
It is also more common in cases of transmural damage and damage to the muscular layer or mucous membrane.
Limitations:
This is a retrospective study, which is a limitation.
Lay Summary
Endometriosis must be managed by a team of multidisciplniary specialists, especially in case it causes damage to the digestive tract, according to a new study published in the journal Archives of Gynecology and Obstetrics.
According to the authors, the presence of a skilled digestive surgeon during bowel endometriosis surgery can ensure a balance is established between the effectiveness of the surgery, the risk of complications, and the prognosis with a reduction in severe complications after the operation.
Endometriosis surgery can be very complex and requires highly skilled experts. In order to assess the quality of care once a multidisciplinary care pathway is established for women undergoing deep infiltrating endometriosis surgery with digestive involvement, a team of French researchers led by Dr. Elodie Chantalat conducted a retrospective study.
Ninety-eight patients who underwent endometriosis surgery following a multidisciplinary care pathway at the Gynaecological Department at Toulouse University Hospital were analyzed.
The results showed that the rate of overall complications following the operation was 19.4% and the rate of severe complications was 4.1% when a multidisciplinary team of radiologists, digestive, gynecological, and urological surgeons, and fertility specialists were present during diagnosis and surgery. A previous study by the same group published in 2020 had shown around a third (37.8%) of women suffered a complication following surgery and almost a fifth (18.3%) had a severe complication.
"Our study shows a clear decrease in postoperative complications," the researchers wrote. The team also reported that the complication rate was significantly lower when lesions were smaller than 20 mm in diameter. Multidisciplinary surgical care was more common in case of multiple lesions or if the patient had transmural damage detected by echo endoscopy.
"Multidisciplinary care of endometriosis with digestive damage appears to be indispensable," the researchers concluded.
---
---
endometriosis surgery
deep infiltrating endometriosis
bowel endometriosis
multidisciplinary team
DISCLAIMER
EndoNews highlights the latest peer-reviewed scientific research and medical literature that focuses on endometriosis. We are unbiased in our summaries of recently-published endometriosis research. EndoNews does not provide medical advice or opinions on the best form of treatment. We highly stress the importance of not using EndoNews as a substitute for seeking an experienced physician.
<< Previous Article