When Endometriosis Becomes Malignant
Feb 7, 2018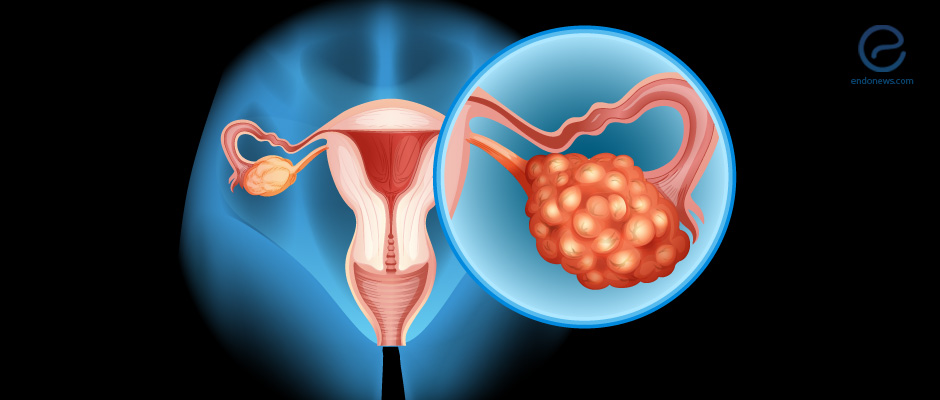 Studies have shown that endometriotic lesions have the potential to become cancerous; however, researchers have yet to elucidate the exact mechanism that drives this change.
Key Points
Highlights:
This review focuses on endometriosis-associated ovarian cancers that are thought to arise from Endometriosis lesions.
The review compares and contrasts lesions that arise due to endometriosis and those that are characteristic of ovarian cancers.
The authors also look at factors, like mutations and ovarian microenvironment, that can potentially lead to the transformation of lesions from non-malignant to malignant.
Lastly, the review considers preventative measures that can be taken by women with endometriosis that are at risk for ovarian cancer.
Importance:
It is important to understand the relationship between endometriosis and various cancers because preventative measures and therapies can be developed to combat the more malignant infliction.
Additionally, understanding the link between the two diseases will allow health care providers to more easily identify one or both of the diseases, which can then lead to earlier treatment and a better prognosis.
What's done here?
This is a review article that is created based on the authors' knowledge base and available literature on the topic.
Key points:
Risk factors and genetics that drive endometriosis:

Risk factors for the disease include Caucasian or Asian ethnicities, low body mass index, and increased exposure to estrogen. Women that have congenital anomalies in the reproductive system that drive retrograde menstruation are especially susceptible to endometriosis.
Women can be predisposed to endometriosis based on a familial history of the disease.
Genome-wide association studies (GWAS) have implicated various genes that are involved in sex steroid hormone pathways that may be further linked to endometriosis.

The molecular pathophysiology of endometriosis:

Various studies have identified pathways that promote endometriosis disease progression. These pathways involve increased proliferation of endometriosis cells; inhibition of apoptosis, cell death; increased invasiveness of endometriosis cells; major changes in so-called typical immune and inflammation response; and changes in hormonal pathway interactions.

Somatic, or non-inherited, genetics of endometriosis:

There are somatic mutations that are found in both ovarian cancer and ovarian endometriosis.
Somatic cancer-driver mutations have been implicated in more than 25% of deep infiltrating endometriosis cases. Mutations on the KRAS proto-oncogene are of particular interest.

Association with ovarian cancer and histologically atypical endometriosis:

Endometriosis increases the risk of certain histotypes of ovarian cancer. These histotypes include endometrioid, clear cell, and low-grade serous ovarian cancers.
Based on the studies that have been conducted, one can assume that endometriotic cells have the ability to possess mutations that can eventually turn non-malignant cells into malignant ones.

Microenvironment Interactions and Influences on Transformation:

Endometriosis-associated ovarian cancers are typically found in a particular location, namely the ovary. Thus, it is thought that the ovarian microenvironment plays a role in the transformation of the lesions.

Endometriosis-associated Ovarian Carcinomas

Clear cell and endometrioid ovarian cancers are most often linked with endometriosis, leading researchers to believe that the two inflictions share a common precursor.
These two types of cancers have been found to occur together, leading to a "mixed" diagnosis.
Both cancers do not typically have mutations in the TP53and homologous repair pathways, but they do have mutations in other genes.
Diagnosis of these carcinomas occurs earlier when compared to other ovarian cancers. Additionally, current treatment for clear cell and endometrioid ovarian cancers have proved to be extremely effective.

Precision Medicine in Endometriosis?

A genomic-based classification system could help identify the likely course of the disease, transformation risk, and effective treatment options for a woman suffering from endometriosis.

Prevention of Ovarian Cancer in Women with Endometriosis?

Benign ovarian endometriomas can be surgically excised and tested for somatic mutations. If any mutations are found, the risk of ovarian cancer can be subsequently assessed.
Prevention of ovarian cancer can be medical or surgical. Medical prevention includes hormonal therapy. Surgical prevention can include an oophorectomy.
Women nearing menopause that have asymptomatic ovarian endometriomas are special cases and should be treated as such.
Risk models can be constructed using the genetic and non-genetic information available. This model could potentially help prevent the transformation of endometriotic lesions into cancerous lesions.
Lay Summary
Anglesio and Yong recently wrote a review titled "Endometriosis-associated Ovarian Cancers" that was published in Clinical Obstetrics and Gynecology. This review explored the relationship between endometriosis and ovarian cancers. It is important to note that this review is a compilation of the authors' knowledge and relevant studies.
The review begins with a brief overview of endometriosis where the authors describe the types and subtypes of the disease. This section also lists the various symptoms that are characteristic of endometriosis. Then the authors delved into the risk factors and genetics that promote endometriosis. It is here that the authors discussed a connection between the sex steroid hormone pathways and endometriosis. Next, the authors discuss the molecular pathophysiology of endometriosis. Many endometriosis pathways have been discovered. Each of the studied pathways identifies different methods for the promotion of endometriosis. For instance, some pathways increase the proliferation of endometriosis cells. Later in the piece, the authors identify the somatic, or non-inherited, genetics that promotes endometriosis. These somatic mutations may be highly involved in the transformation of nonmalignant endometriotic lesions into cancerous lesions. It is important to note that endometriosis is often associated with three histotypes of ovarian cancer: endometrioid, clear cell, and low-grade serous ovarian cancers. The first two types of cancers mentioned, namely endometrioid and clear cell, are diagnosed earlier and are very treatable. The next section discusses the ovarian microenvironment and its role in the transformation of lesions. The last two sections of this paper discuss methods for treatment and prevention. Prevention can be medical, hormonal therapy, or surgical, oophorectomy. The authors also discuss the development of risk models and a genomic-based classification system in order to better serve the needs of a woman with endometriosis.
---
---
ovarian cancer
endometrioid ovarian carcinoma
clear cell ovarian carcinoma
low-grade serous ovarian carcinoma
genetics
sex steroid hormone pathways
hormonal therapy
oophorectomy
endometriosis-cancer
DISCLAIMER
EndoNews highlights the latest peer-reviewed scientific research and medical literature that focuses on endometriosis. We are unbiased in our summaries of recently-published endometriosis research. EndoNews does not provide medical advice or opinions on the best form of treatment. We highly stress the importance of not using EndoNews as a substitute for seeking an experienced physician.
<< Previous Article

Next Article >>